If you're a client of OC Designs Online, you already know the expertise, innovation and creativity behind the team at OC Designs Online—we have created over 700+ ecommerce store designs and that number keeps rising each and every week!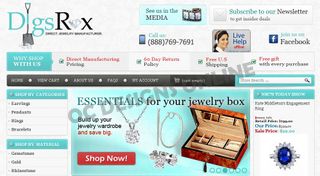 We thought a good blog post would be to ask our team of designers, programmers and project managers to come up with the top five reasons to choose OC Designs Online over the other guy to help increase your ecommerce sales and define why our ecommerce store designs are the best of the best.
1. We Make Searching for Products Easy!
Take a look at your ecommerce store whether it's eBay, Big Commerce, Volusion or Shopify—or any other online store. How easy is it to find your products? By that we mean do you have a search the store tool right at the top? Do you have side menu bars that list categories and break them up by price or brand or category?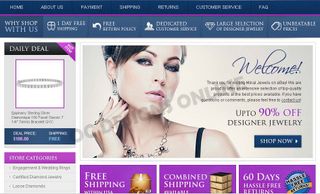 Do you have clickable boxes in the center design of your store to aid shoppers in finding the products they want and need? Do you offer a mini sitemap at the bottom of your eBay store or a "view all listings" search tab?
Yep, we do this for you in our ecommerce store designs so once in, a buyer is offered all the searching tools they need and more options for searching means you have a greater chance shoppers will purchase from you. We give shoppers more ways to search for your products!
2. Forget the Bland Listing Templates
eBay makes it easy to list items; so do many other ecommerce venues. At OC Designs Online, however, we offer custom listing templates to help your products stand out. Sure you could use the listing tools ecommerce stores offer but wouldn't your time be better spent on customer service and inventory, shipping, fulfilling orders and answering buyer questions?

With our eBay listing templates, you get a design that includes the themes and colors of your storefront so buyers never feel like they've left your store!
3. We Take Advantage of Why Buys!
Ever notice an ecommerce store with tons of neat items but no reason why they're different or why a shopper should buy from them? With OC Designs Online custom store designs, we include lots of why buys.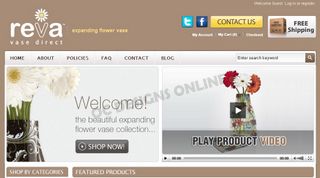 We work with each client and ask them to provide us with the amenities they offer like free shipping, guarantees or warranties, genuine and authentic items or hassle-free shipping. We also dig deeper and make sure each of our ecommerce store designs include important badge elements such as PayPal Verified. We also include a menu of payments our clients accept, any awards or achievements they've reached and well-known brand logos of the products they sell.
Once completed, we're sure our why buys are exceptional and entice buyers to purchase from our clients!
4. Very Personal Attention
When you contact OC Designs Online, you aren't calling a large conglomerate that turns out one ecommerce store after another. You are calling a dedicated, family-owned team of professionals that ensure our ecommerce store designs are top notch.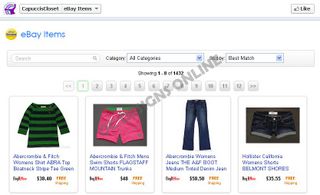 We don't have one conversation with you and say "trust us!" We have many discussions, including design communications through emails and if you want to talk to us face to face—we love Skype! We know our business model is better because our clients tell us so—they enjoy the store building process and we're always here to answer questions.
Even if you are a UK or Australia ecommerce retailer, we also design great ecommerce storefront for over overseas clients!
As we like to say here at OC Designs Online, we treat every customer as if they were our very first customer!
5. Knowledge and Experience
Lots of ecommerce store designers can say they have tons of experience and many do, but we think our team offers experience complimented with knowledge. Whether it's 3DCart, Buy.com or Magento Go, we've designed all of them—we can eve help you with your business Facebook Page so it stands out and gets noticed.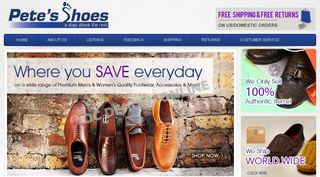 As far as what ecommerce store is best for you, that's where our knowledge and experience really come in. Not only do we offer a great FAQ web page, we also offer personal, hands-on advice to help your ecommerce store succeed at the highest of levels.
Jump Into the eCommerce World!
Even in a tough economy, online retailers are outselling brick and mortar stores. Part of the reason is the convenience behind online shopping. Another big reason is the ability to customize your store with great ecommerce store designs from a team that calls you by your name, doesn't think of you as store number 150 and offers the insight and creativity you need to be successful online.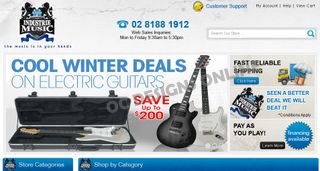 Jump on over to our portfolio to get a sampling of what we've done for our clients and you'll see why these top five reasons to choose OC Designs Online make it easy for you to select us as your ecommerce store designer. Yes, we're simply that good!