eBay sellers made $97 billion in sales volume, in 2017…
What was your share?
eBay has 112.3 million active users…
How many of them have visited your store?
Are you still wishing on a star…
Or are you ready to be one?
Oh, yes you are! You built your business and you know it well.
You've worked long. You've worked hard. STAR QUALITY. Now you're a part of the world's largest, best-known online Marketplace – O.K., eBay, let the good times roll. Ka-ching, ka-ching. Right?
Not necessarily; the good times can also be rocky. Being a member of the eBay community means opportunities, possibilities…and fierce competition from about two million other stores all striving for "top-seller" status.
So – exactly what do you have to do to attain that star power; to optimize your ebay store and dominate your market? Absolutely nothing. Because that's what we do. Right now OCDesign does it for over 10,000 ecommerce store-owners, worldwide. And we will do it for you.
Here's how: first you talk and we listen; you're a bit unsure so we listen harder. Then we talk and you can breathe…while we design, produce, implement and install a complete, custom, dazzling storefront. Your image. Your branding. Your success. STAR QUALITY?  We will make you shine with a completely custom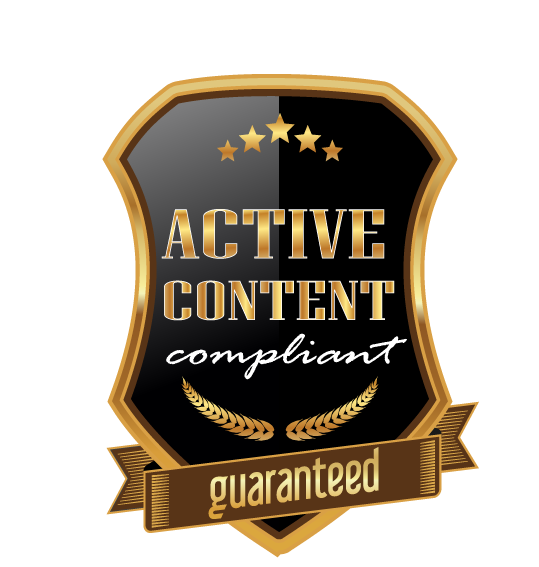 BENEFITS * BENEFITS * BENEFITS
NO OUT-SOURCING! All work done in the U.S.A.
Never pre-made designs. All customized for YOU!
eBay TEMPLATE to use on all your listing services!
Best available service! Fully-staffed 9 – 5, Mon. – Fri.
Family-owned business taking care of yours!
Custom eBay Store Design + Listing packages for $899! Boost sales by 35% with a professionally branded package! No pre-made cookie cutter designs.
eBay Templates Design eBay Mobile Templates
---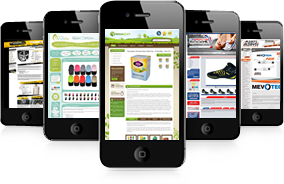 eBay Reports a 130% Growth in Mobile Buyers!
Mobile compatibility is no longer a "nice touch" for your products and brand…it's the golden touch for increasing your sales. With a full 30% of eBay's sales now placed through mobile devices, you must be placed on the gold standard of mobile technology. OCDesign puts you there.
First we create your mobile design template with the same user-friendly features of your desktop design, offering your customers a confident, familiar face. Then we blow them away with OCDesign's cutting-edge mobile optimization. Your customers are on the go and you're their go-to seller, instantly responding to whatever they need, the instant they need it.
Automatic for all your listings, with tap n'touch ease, fast-loading, compatible with eBay mobile and more – whatever your customer's mobile device, whatever platform, screen size or configuration, it's your products, perfect to view and ready to purchase. Fast, easy, on the spot or on the go!
Mobile sales are the way of the future. We'll turn your future into gold!
WHY CHOOSE US?
Why should you brand with us
NJ Staffed office. All work done in the U.S.A.
Specializing in eBay design for over 11 years.
One of the largest partners for Bigcommerce in the Northeast.
Family owned business. Our sellers are one of our own.
We always follow latest Web trends and technologies
Our eBay Templates active content free & 100% working.
Over 67% Increase in sales on average
Dedicated Account manager for your project.
Call and speak with us, Phone support 9-5 Monday-Friday.
Request A Quote
What do you get with an eBay store design?
Your eBay template comes with a custom click to enlarge photo gallery with product images that can be enlarged for optimal viewing.
Your new eBay template design will be optimized for fast loading.
Storefront elements will be included on the new template, these include your store's top and side navigation bars for quick shopping along with unlimited promo banners.
eBay template designs that are mobile-optimized for the eBay app.
Exact color and logo matching that aligns with your storefront and branding.
A super look and shopping experience that makes shoppers feel as if they never left your store—now that's branding!
Most importantly if you need help with your new template we have a fully staffed office available 5 days a week M-F 9-5.
Click To Enlarge Photo Gallery
Product Details / Specification Table
Trust Us! We are eBay
Recommended!
OCDesignsonline works with some of the largest national brands in the world to create custom converting eBay Store Designs and eBay templates. We are recommended by eBay as well as other partners in our industry.
If you have any questions please feel free to reach out to us. We are open M-F 9-5 EST.