Although TagExpress is an auto accessories manufacturer and importer, they knew by placing a variety of customized and pre-manufactured auto license plate frames and holders on eBay they could compete in this niche market. OC Designs Online helped TagExpress by not only creating an eBay store design but also a custom eBay category page design.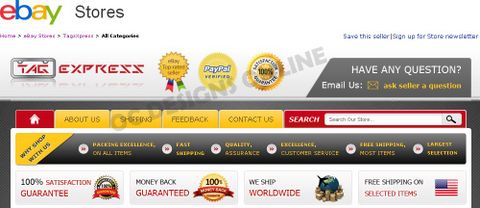 Taking advantage of combo design packs is simply smart to compete on eBay and remain consistent in your branding goals.
The top menu bar instantly catches the eye of eBay shoppers and offers the opportunity to sign up for the store's newsletter, search the store or email TagExpress. It also lets customers know right upfront this store is a Top Rated eBay Store, that they provide a 100% satisfaction guarantee and that they are PayPal verified.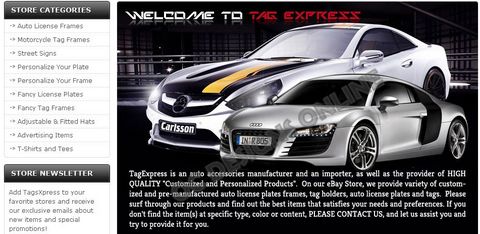 Along with menu tabs for feedback, about us and shipping we also included a "Why Shop with Us" section to help build eBay store consumer trust.
The mid-section of the eBay store design offers a great welcome text area and a sidebar of store categories for easy shopping. A popular categories section was also inserted along with good customer confidence statements like how TagExpress donates a portion of their sales to nonprofits. Next, as every eBay store design must have is a featured products section with even more consumer confidence sidebar announcements.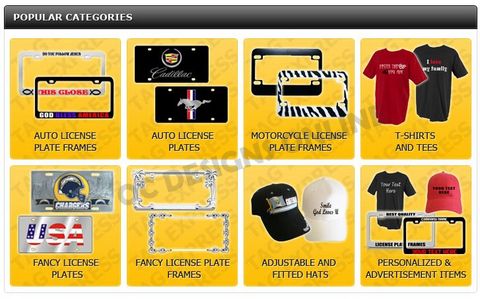 For their category listing page we kept their company theme going by keeping the top header design exactly the same as their main eBay storefront. eBay shoppers can browse various products in a gallery format or choose from the drop down menu for recently listed items or lowest to highest in price product offerings.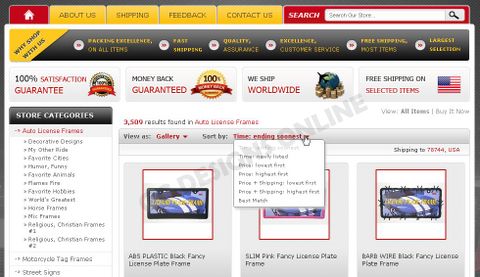 The sidebar category listings and menu offerings allow eBay shoppers to clearly see they are still shopping within TagExpress—a must-have for brand building and consistency in eBay store design. Finally, the category template design for TagExpress quickly shows they are a USA retailer but also ship worldwide, offer free shipping on some items and have a money back guarantee.
Consistency in eBay store design and listing template and category designs are essential for today's eBay sellers to stay competitive.
Let OC Designs Online show you what we can do your eBay store design and don't forget to ask us about our combo design packages. We invite you to Request a Quote and browse our amazing portfolio!