Whether you've decided to open a Big Commerce store and start selling or have had a Big Commerce store for a while, how fresh is your store? Do you get a lot of listing views and visitors? Or, is your Big Commerce store design a little flat? There are some things you can do to make your e-commerce store shine and OC Designs Online offers up these five must have tips to success!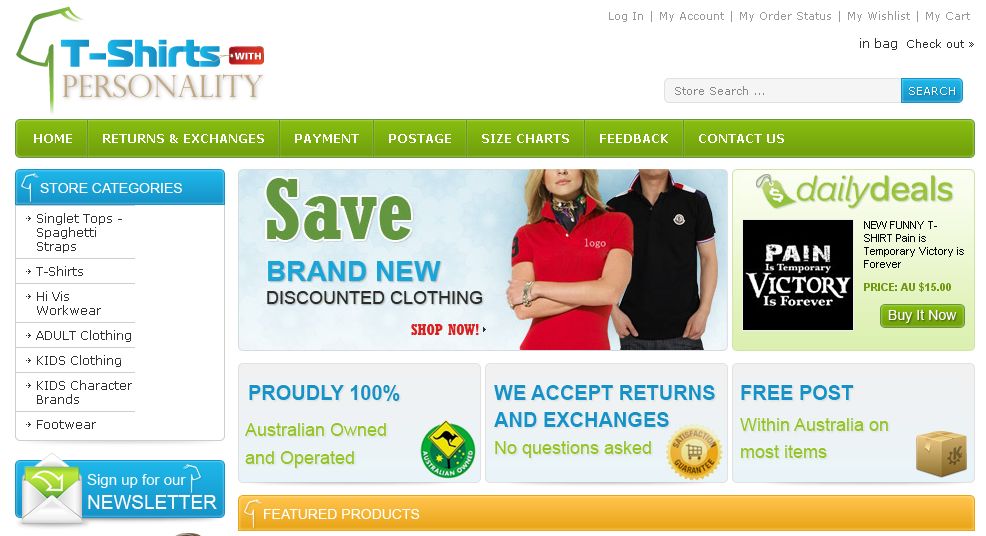 Images and Images!
How good are your images? They must be clean, clear and crisp images and offer the ability to be seen in a large size when buyers click on them. Because most of us are visual people first and read text second, it's important to ensure images for all inventory are the best they can be.
If potential buyers can't see clear images, instead of emailing you a question about the product, they might just skip on over to your e-commerce competitor and buy from them.
Typography & Fonts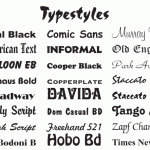 Some of us may think it's a great idea to use typography and fonts that are in script form but unusual fonts are hard to read. Instead, choose fonts that work well and are readable. Some of the most popular fonts regularly used on blogs, websites and in e-commerce stores include Tahoma, Micosoft Sans Serif, Arial and Verdana to name a few. And, a script font may be hard for your buyers to read!
In addition try and use the right font size—you don't need to go overboard and have font sizes that are 25 points in size but on the other hand, you don't want something so small your buyers can't read the text.
Descriptions
Along with choosing the right font and the right font size, the product descriptions in your Big Commerce store design must include accurate and informative information. Be as clear as possible. If you sell clothing, make sure you list the sizes, inseam or waist sizes or if you sell necklaces make sure potential customers know the length of each necklace.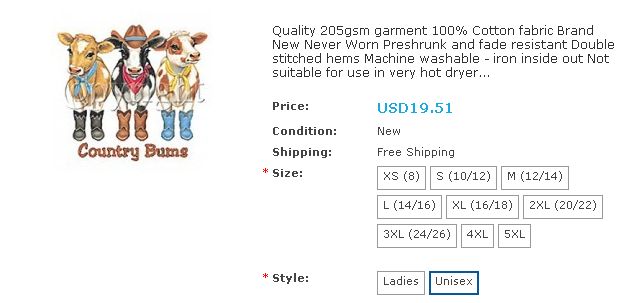 The more descriptive you are the better. Online shoppers do love images but once they're past that and you've grabbed them with clear and crisp images, they will want to read about the item. Before you write your product descriptions, place them in front of you and write down everything you can about the product and then turn that list into a compact, yet informative item description. If you're having trouble coming up with great product descriptions, OC Designs Online has in-house copywriters that can do the job for you! Just ask us!
Design
Many e-commerce retailers may try and go it on their own as far as the design of the store goes, but if you don't have great graphic designer skills and the right design software, your Big Commerce store design could end up looking bad both visually and in its design.
At OC Designs Online, we specialize in Big Commerce store design so you can skip the "How do I do this?" and scratching of the head and temples. Let us aid you by producing a smart design based on what you sell and what your company is all about.
Feedback, Testimonials & Reputation

A good reputation is a must-have tip if you want to be a top Big Commerce store and you also need to build trust and customer relationships. Make sure there is a place for buyers to read customer testimonials and feedback (and leave it) so they'll trust buying from you based on the experiences of past customers.
It's also a good idea to include the right keywords and badges like 100% Authentic, 100% Money Back Guarantee, Free Shipping and PayPal verified or that you accept Google Checkout—include all you can in the form of badge elements or text to keep trust and reliability high.
We Can Help!
At OC Designs Online, we've been helping Big Commerce stores go far with unique and custom designs. We invite you to check out our Big Commerce store design portfolio and then Request a Quote and we'll get back to you as quickly as possible!
Ready to build a great Big Commerce online retail store?
Image Credits:
Other images copyright of OC Designs Online/please do not copy.