Since 2005, OC Designs Online has been helping e-commerce stores in both Australia and the United Kingdom! We're not just about U.S. stores and we offer store designs for eBay, Big Commerce, Volusion and much more!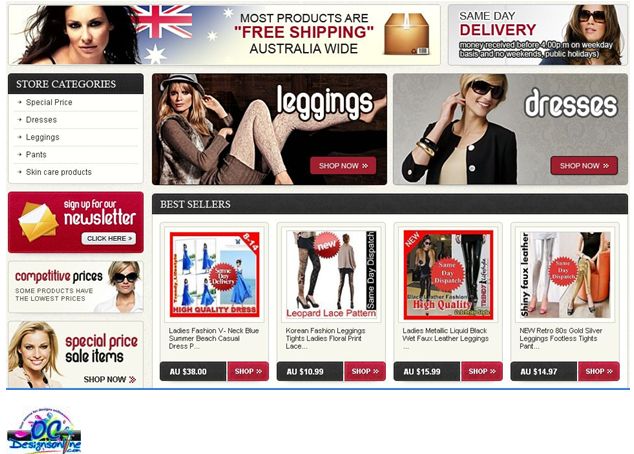 We get a lot of emails from UK and Australia retailers looking for a way to make a difference in their online store designs—most of those emails are in the form of the same question: "Can you create an eBay store design for stores outside of the United States?" Our answer is a resounding yes we can!
eBay is one tough and competitive marketplace and only five percent of these stores dominate the market—worldwide!
Below, are just two examples of many eBay store designs we've done for our Australia customers, Trendy Lifestyle and Industrie Music.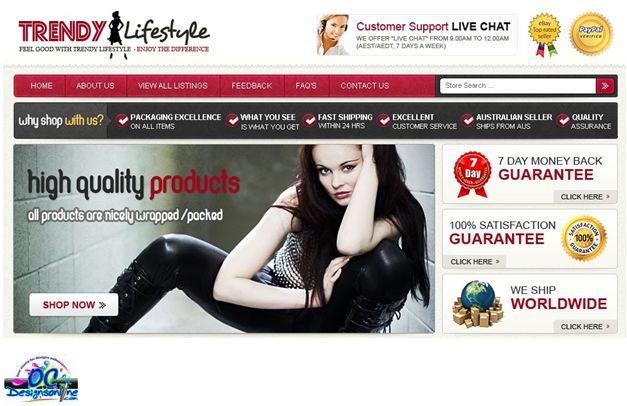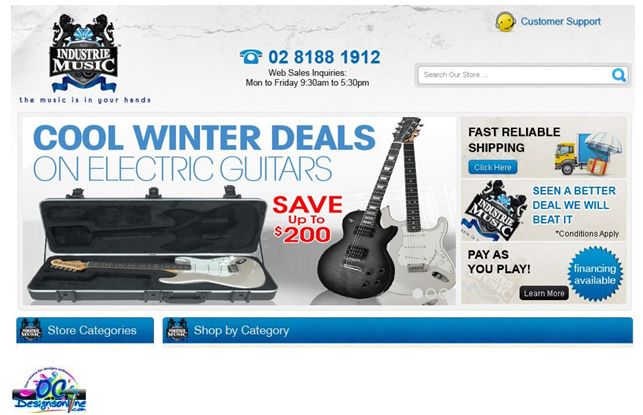 Along with our Australia clients, we have also helped create stand-out eBay store designs for our UK customers. Below see two examples, John Craddock and Artee Collage.
eBay is all about making a presence with eBay store design must-have elements like an easy-to-use store search tool, a free newsletter where your customers can sign up and stay on top of what's new at your store, and of course the most important—displaying you are PayPal Verified and a list of what types of payments you accept.
Other tools we include in our eBay design layouts are venues where buyers can shop by category, learn more about your company via an About Us tab, a place to read and leave feedback and a place to contact the seller—all right from your eBay storefront.
The right visuals are also important and each of the stores above (and all of our stores) features eye-catching pictures helping to entice shoppers into your store, browse around and make a purchase.
To really compete, it's also important to let customers know your shipping policy and if you ship worldwide but even if your eBay store is dedicated to UK or Australia customers only, there are many eBay retailers to compete with so why not make your eBay store design stand out above the rest?
Good Listings and the Right Content
Along with a great design and sharp and enlargeable images, you also need to have a great format for your listings. OC Designs Online makes this easy by working with you on what's important: Featured Products, Store Categories, Today's Deal or all three. Of course we incorporate an easy-to-navigate store category list as a sidebar on every eBay store design we create to ensure browsers can quickly find what they're shopping for so they can forget about general eBay searching that offers hundreds if not thousands of results!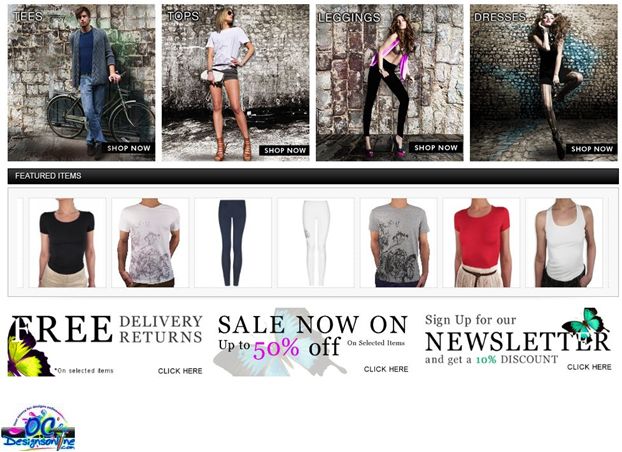 Along with great listing—and we can provide eBay listing templates as well—you need great content and item descriptions. If your writing skills or descriptive writing skills aren't up to par, there's no need to worry because OC Designs Online employs expert copywriters to help create the listing text you need. Our copywriters can also create storefront welcome text—another must-have element for any eBay store design.
Your potential eBay customers want to know things instantly and within your welcome text you can provide a little about your company such as how long you've been in business along with expert SEO and keyword rich text to help your store (and item listings) get found in Internet searches.
Calling All UK and Australia eBay Stores!
Today's world is a global world and with the Internet and all the technology available, it's easy for OC Designs Online to connect and stay in contact with our International eBay store owners.
It's time to show you what we can do for your UK or Australia eBay store design—don't forget we are also experts in Big Commerce, Volusion or get the most bang for your buck by allowing us to create a combination of stores to help you get noticed even more!
We're only an email away or if you prefer, simply Request a Quote where you'll have the chance to submit what you're looking for and we'll get back to you ASAP. Make sure you visit our portfolio web pages to see some examples of our great e-commerce design work and then—let's talk—yep we can do Skype too and we adore Google Chat!