If you're in the market to open an ecommerce store have you considered Buy.com? At OC Designs Online we create Buy.com store designs and for many of our customers, it's the success behind Buy.com that makes this ecommerce retailer a top choice.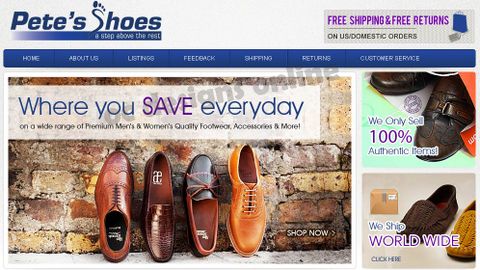 1. Be Part of a Bigger Picture
With Buy.com you become part of an ever-growing group of e-merchants all selling a variety of products in many categories. Much like Amazon, the products you sell are added to Buy.com's database. E-shoppers simply search for products, browse top choices (one of which may be yours) and then buy through the Buy.com checkout process. Buy.com takes care of notifying the seller with the appropriate buyer information quickly so your ordered is paid for, filled and shipped, usually within 48 hours.
2. Reach Millions of Buyers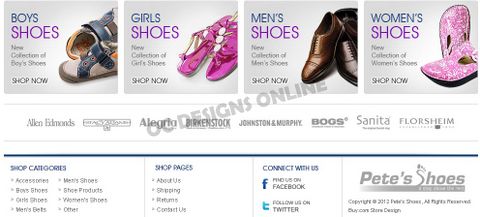 Buy.com (now owned by a Rakuten) has sold products to over 14 million customers and they also boast their ecommerce store is "always open, 24/7, all year long." Their motto: "Why pay more when you can pay less" is one of the reasons this company is still surviving over a decade after it was founded. Reaching buyers is what this ecommerce retailer is all about and because they are able to offer attractive prices and deals, this is a great reason to ask OC Designs Online about a Buy.com store design.
3. Variety and Selection

Most ecommerce retailers offer ways to promote, track and connect with your customers, however, Buy.com already has an existing variety of product selections meaning your individual store will certainly fit in one of them. Having the best Buy.com store design you can only enhances the number of sales you'll gain and customers you'll reach. And, with so many Buy.com categories offered in a worldwide venue, there will always be buyers interested in what you are selling at discount prices.
4. Customer Service with a Plus
You don't gain 14 million customers because of poor customer service. Buy.com offers Happy Customer testimonials to prove it. Because even today's online shoppers are savvy, having a strong customer service ethic is just another road to ecommerce success. They also offer ecommerce retailers the ability to include deals of the day and free shipping for orders over $25.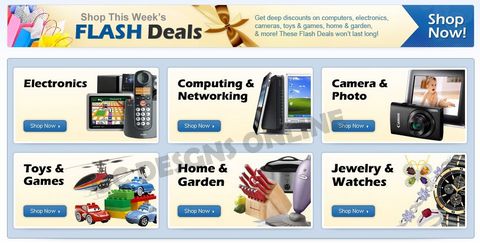 5. Secure Shopping
Believe it or not, even in the 21st Century, there are still some shoppers who fear online shopping. Why? They fear personal information will be leaked, but with Buy.com's use of VeriSign, advanced encryption, firewall technology and SSL encryption, both sellers and shoppers are protected. Selling online means you must be able to guarantee customer's credit cards or other payment information is kept safe; Buy.com helps you do just that.
OC Designs Online Can Help
Throughout this post on the top five reasons OC Designs Online offers Buy.com store designs, we've included some Buy.com stores we've completed—1 Sale a Day and Pete's Shoes. You can see for yourself how attractive your store design can be to help you stand out and be unique. Go ahead, browse around these two store designed by us to see what a Buy.com store can do for you.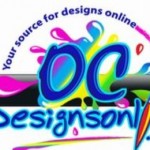 Ready to start your Buy.com store? If so, simply call us or Request a Quote and be sure to take a look at our ecommerce store design portfolio—you'll quickly see why OC Designs Online is the choice for any and all ecommerce store designs including Buy.com
Because we are experts in ecommerce store designs, we are confident every final store design we deliver will be eye-catching, appealing and an online must-browse store!