eBay is a great place to find deals, that goes without saying. It's so true, in fact, that it can be hard to stand out in the sea of sellers that are also providing similar products in similar price points. This is where we come in. At OCDesignsonline we create beautiful and engaging designs to help your store stand out and sell more than it ever has before.
This eBay storefront and custom listing template combo helps you sell more
Our powerhouse design package for eBay sellers includes both a custom listing template and a matching storefront. These two items paired together helps our customers make the best first impression, which is so important when it comes to grabbing the attention of potential customers.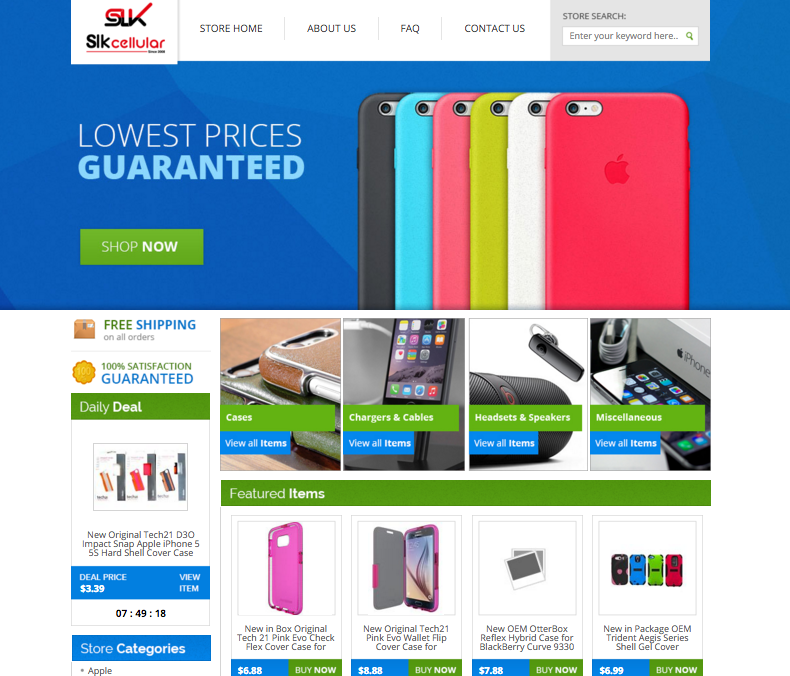 For SLK Cellular we brought together a bright design to draw attention, while also being careful to leave enough white space to help products stand out. We created different clickable category images, with calls to action displayed, and a featured products section to help show customers what they can expect from our client at a glance.
The Daily Deal section also creates an impression with customers, especially since the name itself creates a fleeting feeling with potential patrons – making them feel more inclined to purchase sooner rather than later, or maybe even come back again tomorrow for more deals.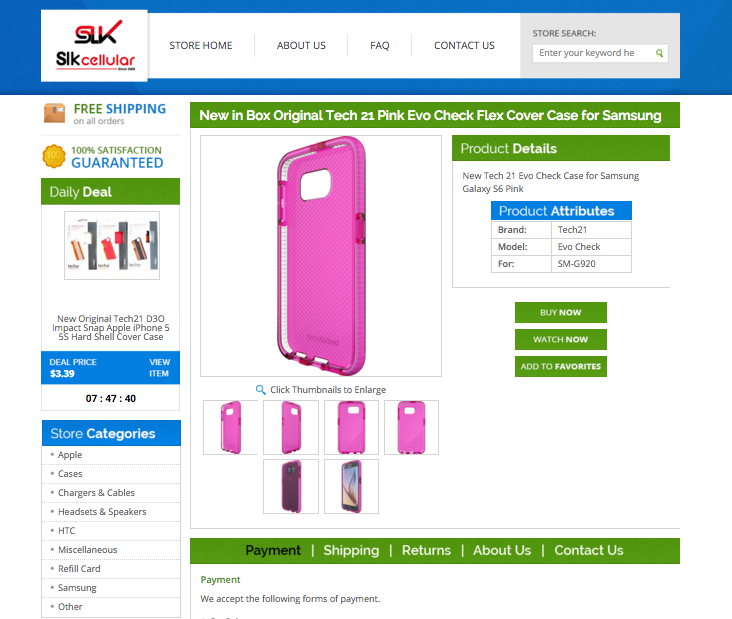 The listing template we created for SLK Cellular also matches the storefront, which is valuable in creating a continuous brand for customers to see. It creates a professional first impression, which is really important when there are so many other stores on eBay to choose from. The Daily Deal is also grabbed from the main page, so people that haven't looked at our client's main page yet will still feel the urge to shop and come back.
If you want a design package from a team of designers with years of experience and expertise in not only eBay, but other eCommerce websites, you need to get started with OCDesignsonline right away. We'll create a product for you that not only looks good, but helps your products sell.
Request a free quote now to get started
OCDesignsonline has a wide array of eBay listing templates to choose from on the site. Take a moment to browse our portfolio and request a free quote. Also, don't forget to find us on Facebook, follow us on Twitter and check out our Google+ Page too!