One of the greatest feelings anyone can experience is the satisfaction of a job well-done, especially when you know that the job you have done has helped someone through an unfortunate series of events.
Which is why were so humbled to get in this review from Ultimate Autographs, one fo the clients we featured previously on the blog with their black and silver eBay design.
But we don't want to take the words from Dave Sollis, the co-owner of Ultimate Autographs, here he is to explain it all himself.
"Finding OC Designs was a MIRACLE!" Dave begins, before going into the troubles he experienced with other designers. "We hired 6 separate graphic designers to come up with a logo and we spent 4 months giving suggestions on what we would like to see; but because of their lack of knowledge, we did not get very far with them. It was a frustrating task and we knew as a company we had to keep moving forward."
After so much trouble and thousands of dollars spent with other designers, Dave finally found our team. "I had reached out to them, explained our issues and expectations. Within a week they NAILED down our Logo, which was far beyond what we could have dreamed of."
The logo we created for this autograph seller:

"From there the OC team designed and installed our eBay template in a few weeks with perfection." And we couldn't agree more, we love the design we created for their eBay storefront and listing templates.
But what we didn't get into in our first post on this client, was that we also took over for them a Magento website that they had previously spent over 9 months developing with a previous designer. Dave explains it here, "We spent thousands of dollars and we were getting ready to settle just to end the frustration. About a month and a half before we were going to launch our new website, I talked with OC and explained our concern about being unhappy with our existing developer, the functions and the layout of our site. They really helped ease the frustration we had been experiencing with a strategic game plan and had their team on every aspect of this massive undertaking. The results were and continue to be outstanding!"
Check out the Magneto design below: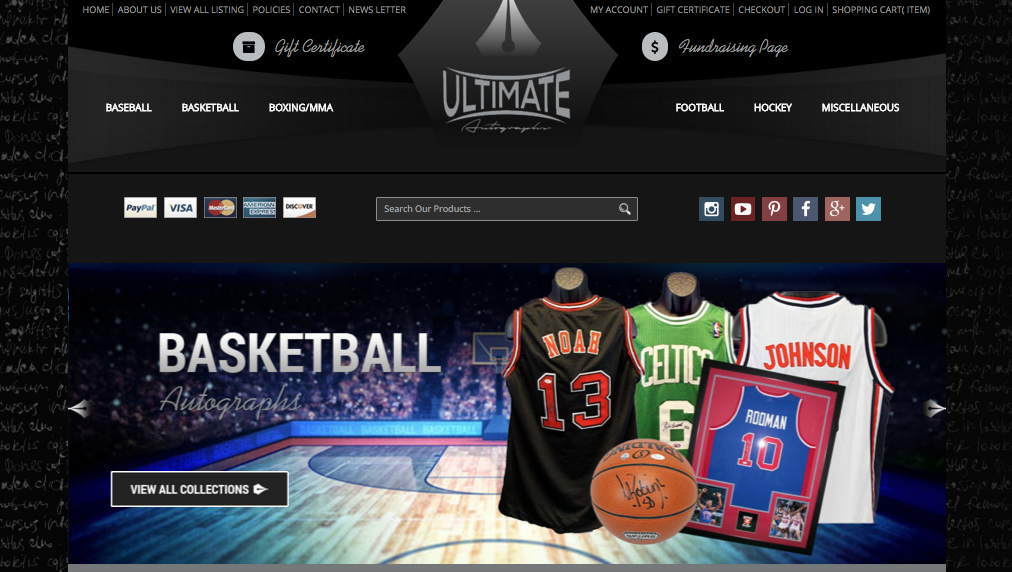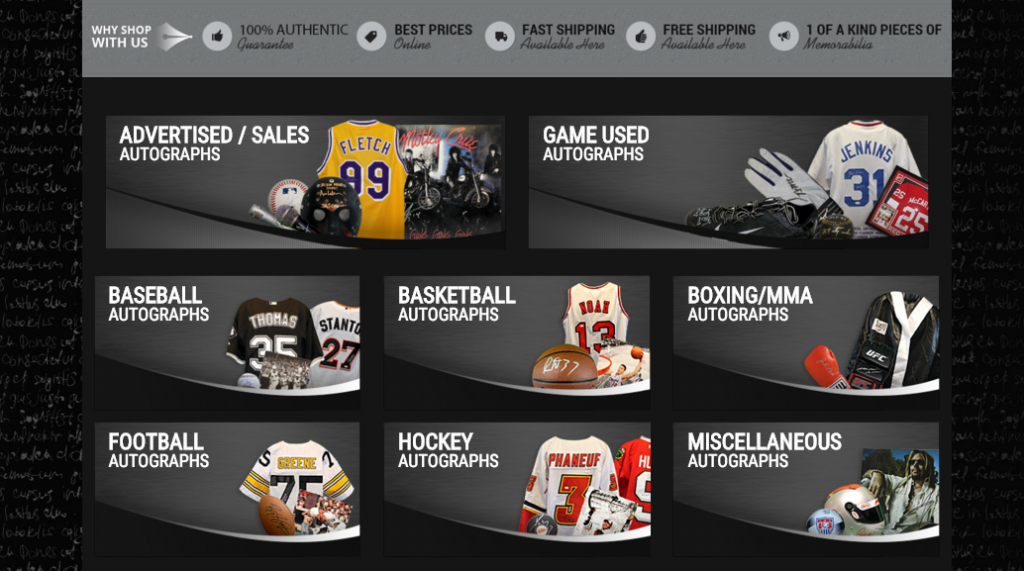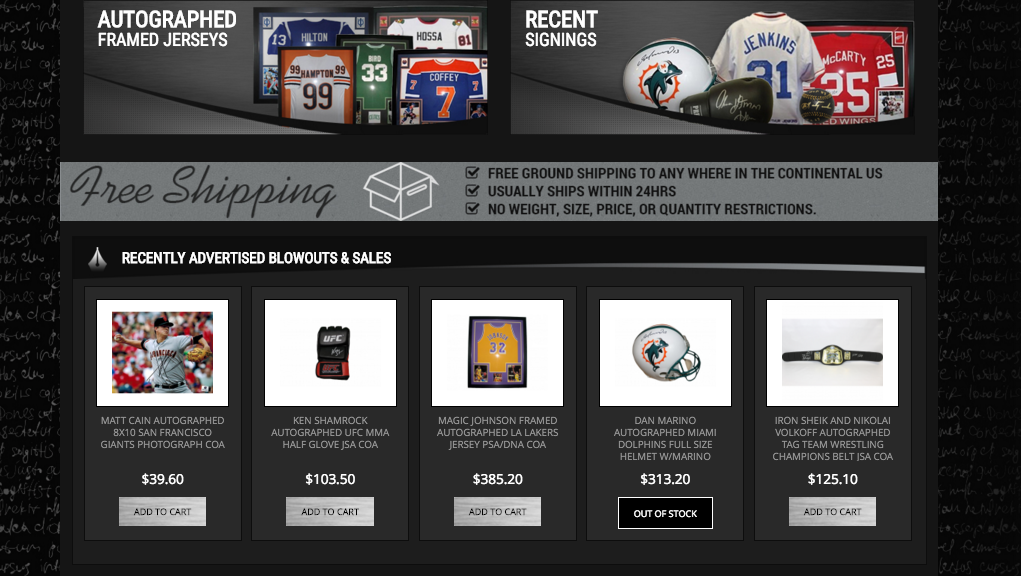 We are so happy that our years of experience we able to give our client what they really needed, a well-performing store that spoke to the spirit of everything they sold.
Mr. Sollis concludes his review by saying "If you are looking for assistance for a template or website at a reasonable price, I would 100% recommend using OCDesigns. With all of our ideas we wanted to see become reality on our new website, the prices were absolutely more than fair! The biggest thing for me as an owner is meeting or beating deadlines that we needed to stick to and OCDesigns has the same respectful thinking, which has helped us tremendously in keeping up with all of our goals as a business."
Thank you so much Ultimate Autographs for giving our team the opportunity to work with you, we were honored to see that we meet the task to your satisfaction.
If you are in a similar situation as this client, wasting money and time with designers that don't seem to have any clue what they are doing with your brand, reach out to the OCDesiginsonline team for a free quote.