eBay Store Design & Bigcommerce
At Your Service
WE PRIDE OURSELVES IN OUR CUSTOM BIGCOMMERCE STORES
With over 250,000 custom template listings on eBay, over 4000 live eBay storefronts and recognized as one of the largest providers of eBay store designs in the United States – OCDesignsOnline is now swimming for gold as the Premium Bigcommerce design partner, too.
Many sellers find that having more than one selling venue helps them convert and retain loyal customers. The eBay marketplace is excellent for exposure and establishing trust through rankings and buyer feedback – then a happy new buyer can be encouraged to make future purchases directly from your website, where you have better control and fewer costs!
Not a customer of Bigcommerce and nervous about making the move? DON'T BE! We have highly trained staff ready to assist you! We are always just a phone call or an email away!
Read to Start your new BigCommerce project? EAGER TO MAKE A
BIG SPLASH ON BIGCOMMERCE?
Then dive right in…because OCDesigns has BIG ideas for you.
We design custom Bigcommerce themes for sellers of all sizes. The professional Bigcommerce Themes we create are optimized for the best ROI. Bigcommerce templates are available for pre-purchase as well if you do not have it in your budget for a full package. Let us know if you would like to benefit from a custom Bigcommerce Store Design and we would be happy to go through a consultation.
And if it's hot and new, if it's a profit-center for you – it's a priority for us.
Our job is to make your job easier. To make your store stand out. big. And your sales soar. Bigger.
What to expect with OCDESIGNSONLINE
So how do we do it?
It's simple; design is all we do. Custom storefront design, built from scratch to your exact specifications, to your brand, with our pizazz. Bing, bam, boom!
From jewelry and accessories to electronics and auto parts, home goods to industrials and everything B2B, our experience is extensive and our expertise is WOW! Whatever your product, we give it the look and feel to keep your customers looking and your competition feeling it's time to get out of the water!
Start To Finish Service: We will take you from start to finish. From the time you contact us to the time you hire us to the time we speak with you about all of your desires and goals to the time we create your epic landing page to the time you're officially very happy and using your new landing page – we're there. We don't walk away or leave you hanging.
High Quality COMPLETELY CUSTOM Site Design: We produce high quality designs that don't just look nice (although they do look nice), they also help to breed sales. Oh, and they're COMPLETELY CUSTOM!
Responsive Design: Our designs are responsive, so people can effortlessly buy from your website on their phone.
SEO: This is another service we provide to help you breed sales. We set up your page to be highly effective for your Search Engine Optimization efforts.
A Trusted Brand: OC Designs Online (OCDO) is one of the (if not the) most trusted website designers on the internet. Check out all of our testimonials, do your research and you will see for yourself. Furthermore, we're a certified Shopify developer and partner.
Very Reasonable Pricing: We aren't the least expensive, but we're very reasonable for any Shopify site, yet alone a Shopify site from real experts like *cough* *cough* US (OCDesignsOnline).
Reliable Customer Support: We'll keep you updated throughout your entire journey and whenever you have a question or want to speak with us, we're here for you.
WHAT'S THE BIG IDEA?
100% custom design. No generic templates. No re-used designs.
Full in-house, designated staff of designers and programmer
Your store maximized with all Bigcommerce functions and features.
Additional features, not available on standard Bigcommerce template, i.e. advanced search options, custom category/landing pages, social media plug-ins and more!
Custom, cutting-edge mobile technology and templates.
Responsive storefront designs available at an additional cost for targeting iPad, tablet and smartphone buyers.
Clean, easy to use and update back-end code; cross-browser compatible and SEO-friendly!
With OC Designs, big ideas are just the beginning – big sales and big dreams are what you get in the end.
Our Shopify Theme Portfolio
Shopify stores designed and developed by us previously
What do our customers think?
Check out what a few of our customers have to say about our services
Sterling Savill

eBay Seller,

Great Customer service and communication. Excellent work on my ebay and shopify store, a pleasure to do business with. Highly recommened!

What can I say? Frannie and OC Designs did an AMAZING job redesigning our Stun & Run Self Defense website. They did an awesome job at a very affordable price. What drew us to them was the fact that they were a certified BigCommerce partner and had a ton of positive reviews. We were not wrong for going with them!

Compared to paying $4K or $5K for a great ecommerce site, nothing tops these guys. They forgo some costs and are extremely willing to assist you with your needs. Frannie goes out of her way to personally manage every project so that things run smoothly and come out the way you want them to. Affordable, streamlined and amazing web design! Definitely coming back for our next ecommerce project!!

Samuel Maggard

Modern Prepper,

First off this review does not allow me to give 100 stars just five so I maxed it out at five! I consider myself somewhat picky and like things to be right. OC Designs does a great job at tackling and coming through with anything I throw at them. They are real people in the USA that can be reached in a variety of ways. Yes, they have a phone number and answer there calls! You are not just a number or another job, everyone truly wants to know what you are trying to accomplish and attack it very quickly. We started with an eBay store and eBay listing. This had my sales skyrocket in ways I would have never thought.

(more…)

Bill Webster

eBay Seller, Connectibles

We're absolutely delighted with the custom work that was done for our Ebay store Connectibles! Our customers and peers comment all the time about how professional our storefront appears and how clean and crisp our listings are. Most responsive company, delightful to work with. Highest recommendation.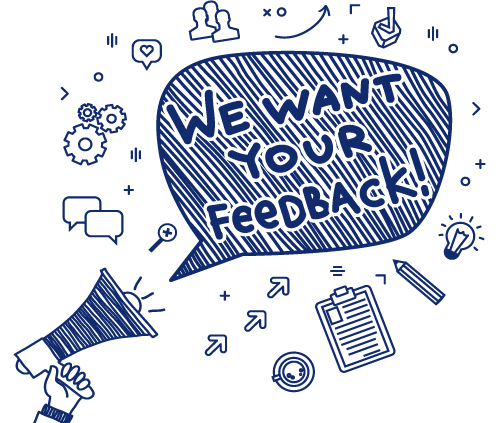 Frequently Asked Questions
How long it takes ?
Usually design process takes 5 to 10 days. Once design is approved it takes not more than 14 days to implement the design into your shopify store.
Is there any monthly charges ?
No there is no monthly charges
What if i find a issue after installation ?
We will provide 14 days revision period for you to check everything and if you find any issue , we will fix it for free. Remember after 14 days there will be reasonable charge for modification
Do i need a shopify store to get started ?
Yes, you will need to register with shopify first.
Will the new design affect my live store ?
If you are new to shopify and haven't published your store, we can directly implement the new design in your store. If you have a running website , Then we can develop the theme on our development store. When its ready we will transfer it to your store in a very short time ( like 1-2 hour )