As designers we have to work with the client to give them what their brand needs. So sometimes (like int he case of our many coin selling clients), a simpler design is better. Today at OCDesignsonline have a clean and beautiful look to share with you for our client, Bullion Exchanges. It has made a big difference in their sales and their customers love the white space and clean look.
The white space in this design helps products stand out
Clutter can be the enemy in eBay store designs so for this storefront we went for a unique logo, crisp grey backdrop, and a pop of gold in the welcome image.
Because the design is so clean and sophisticated (perfect for our client's customer base), the welcome image in gold makes users pay more attention to the Shop Now button than they normally would have. This is true as well for the bold and dark Daily Deal section to the left of it.
Having these areas highlighted was a strategic choice on our part to encourage customers and browsing eBay shoppers to explore the store more and to add more to their cart. It is common knowledge in the online store world that the more a customer looks around, the more likely they are to buy more than they came in for. We were ecstatic that this sales idea has been working so well for our client.
The "Why shop with us?" banner also helps create more customers for our client because it helps instill trust in shoppers that may have otherwise been on the fence. Having these little emoji-like items in this section as well makes our client seem more friendly, which is great for customers to see.
Custom category and listing pages boost sales
As well as the custom eBay store design we created for our client, we also put together eBay category pages and eBay listing page templates.
eBay listing pages in particular help increase customer sales because it shows eBay customers that have found our client through search that the item they are considering purchasing is being sold by a brand that takes their eBay business seriously. Many eBay sellers aren't full-blown businesses so having a template like this that matches the store design is essential for serious sellers.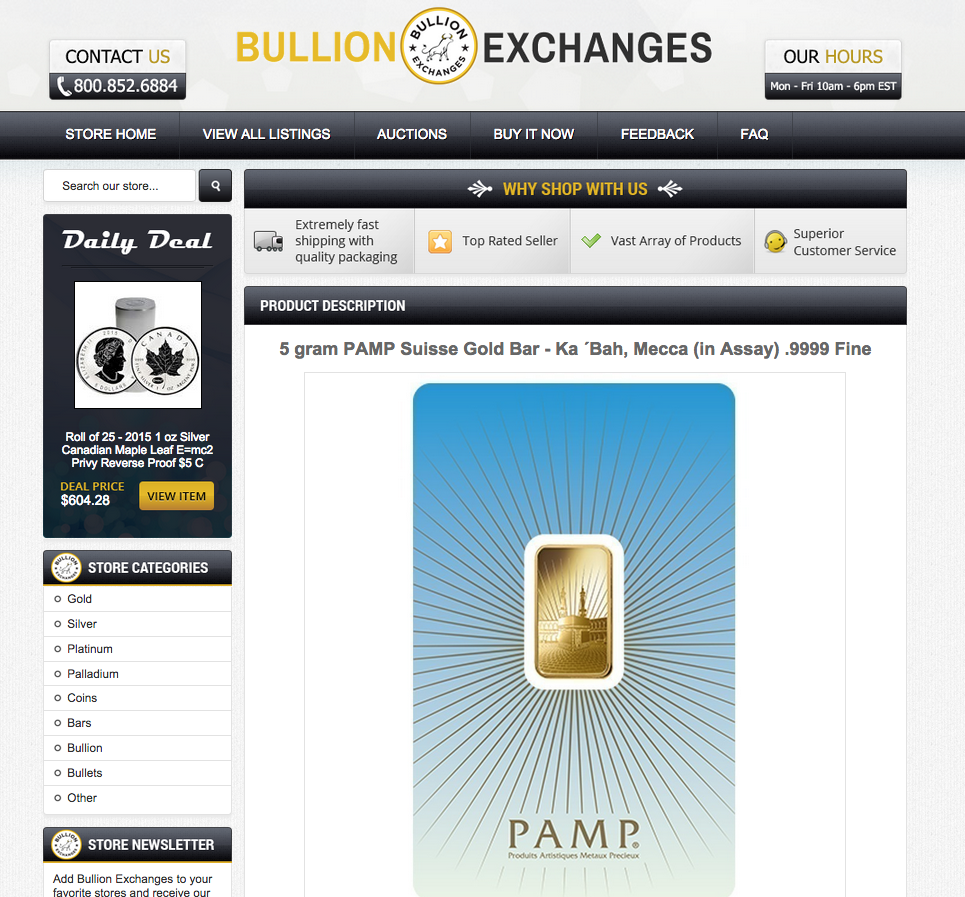 We also included the "Why shop with us?" banner in this template as a means to encourage customers that our client can be trusted with their patronage. All of these design elements together has helped our client turn their business into a high performing store.
Contact OCDesignsonline for a free quote today on your new eBay design
OCDesignsonline have a wide array of eBay listing templates to choose from on the site. Take a moment to browse our portfolio and request a free quote. Also, don't forget to find us on Facebook, follow us on Twitter and check out our Google+ Page too!