OCDesignsonline loves helping businesses perform at their optimum level and by creating a design to suit their brand we are doing just that. We have heard success stories again and again from our clients.
Today we are sharing the design process that helped boost the sales of one of our recent clients HL Supply, who sells parts for cars and other items in their eBay store.
Our eBay storefront, category pages, and listing template made all the difference for our client
A custom design suited for your store's needs is what will turn your eBay store into a high performing company. eBay started off as a place where people could share extra items from their attic and other random items to get a few extra bucks. Since then it has evolved into a place for entrepreneurs that want to have their own online business.
But there is still a good amount of people using this amazing space to sell items they personally own or have duplicates of. So to stand out, stores need to show people that have found them through search that said stores are professionals. You can only do that with a custom design and more specifically, a custom listing template. By having a design for their store our client is helping show eBay customers that they are different and helping them feel trust in our client versus someone else selling an extra part they don't need. Who would you trust more, a company selling guaranteed authentic parts in good condition online or someone that is selling parts from a car they no longer need?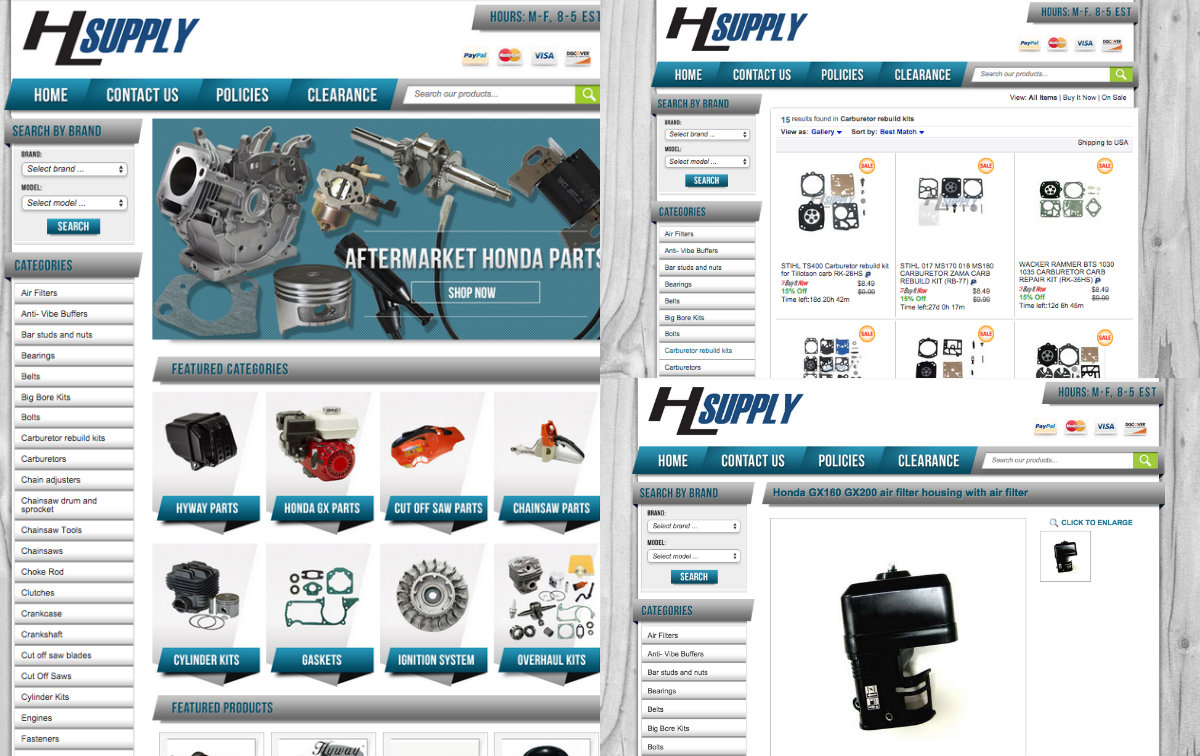 In the designs we created for HL Supply we added certain elements that help boost sales. For example, adding their operation times, accepted payment methods, a featured categories section, and featured products area. All of these items have helped our clients because it helps them instill trust, more browsing time, and higher cart averages with their customers, while also increasing their SEO results (through search engine crawlers).
It all starts with a new design. Contact us now for a free quote to get started on making your eBay business as successful as it can be.
Contact OCDesignsonline for a free quote today on your new eBay design
OCDesignsonline have a wide array of eBay listing templates to choose from on the site. Take a moment to browse our portfolio and request a free quote. Also, don't forget to find us on Facebook, follow us on Twitter and check out our Google+ Page too!