When a new baby is on the way most parents want to be prepared for every moment. Potty training is a slow and steady process but the end results allow Mothers and Fathers to ditch the diapers. Until then potty training supply, cloth diapers and baby carriers can all be found at Lil' Tulip's! The infant, child and maternity supply shop recently reached out to OC Designs Online for a customized eBay store design. Whether the child in your life is learning to walk or beginning to crawl the first step is going to Lil' Tulip's for custom care!

 The header of this eBay shop design is fun with a free spirit! The logo is designed in a playful golden font with a dark pink banner highlighting the primary focus of the shop. Directly to the right of the logo is a banner highlighting one large perk from shopping at Lil' Tulip's! Free shipping is guaranteed on orders over $49 and the store is able to ship items across the globe!
Below the logo and large white banner is an information panel. The teal banner hosts tabs so that customers can become more familiar with the shop. They can read up on the store, look over shipping details and find contact information if there's a need for customer support. 

 The welcome pane of this eBay store design can't be missed from the adorable face glancing your way. The baby stopped in her tracks and peering to her left will likely stop customers in their tracks and notice the "Shop Now" tab. This tab allows online shoppers to skip the storefront and head straight to the shop inventory. Strollers, baby toys and swim diapers are only a few of the products that will quickly be at their fingertips for purchase!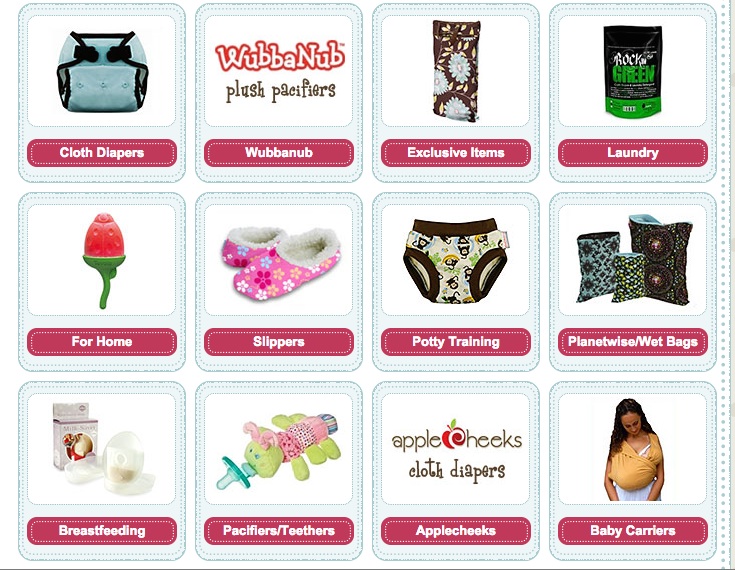 The footer of this customized eBay shop design makes skimming over desired store items easy and fun. Each tab lists a store category in a dark pink background to highlight the category itself. Above the category name is a high resolution image to represent the inventory behind that tab. Customers will be guided to pacifiers and more with this customized category section.
There are a variety of eBay templates to choose from that offer variety and fun! Take a moment to browse our portfolio and request a free quote. You won't be disappointed. Also, don't forget to find us on Facebook, follow us on Twitter and check out our Google+ Page too!