While currency is our primary way to make exchanges for goods and services, many coins in circulation are also highly collectible. And unless you are lucky enough to have a specialty shop in your home town the best place to continue adding to your personal collection is by shopping online.
Offering an ever growing selection of rare coins, Wastach Coin required an up to date, visually appealing way for online shoppers to make purchases. When they caught wind of the talented group of web experts at OC Designs Online, they knew immediately they'd found a match. Now they have a custom eBay Store Design and their collectibles are flying off the proverbial shelf.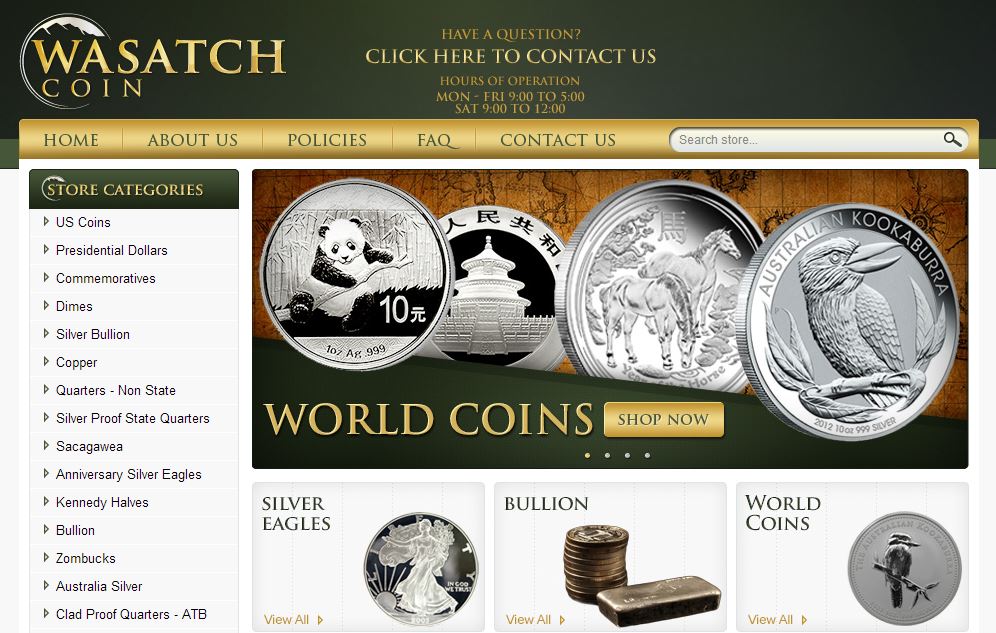 To prevent any unanswered questions, the main oning of the storefront makes it easy to contact the store by clicking a link. Below, a golden navigation bar helps customers get acquainted with the store, review company policies, read over frequently asked questions, or source additional contact info. Directly right, it's easy for customers to isolate a specific coin by entering keywords or phrasing into the search bar.
A sprawling list of store categories in the left sidebar of this eBay Shop Design organize the the wide selection by easily identifiable brands, coinage, dollar bills and more.
The top six categories sit right of this vertical list, each underscored with a hi-res image representing the inventory within.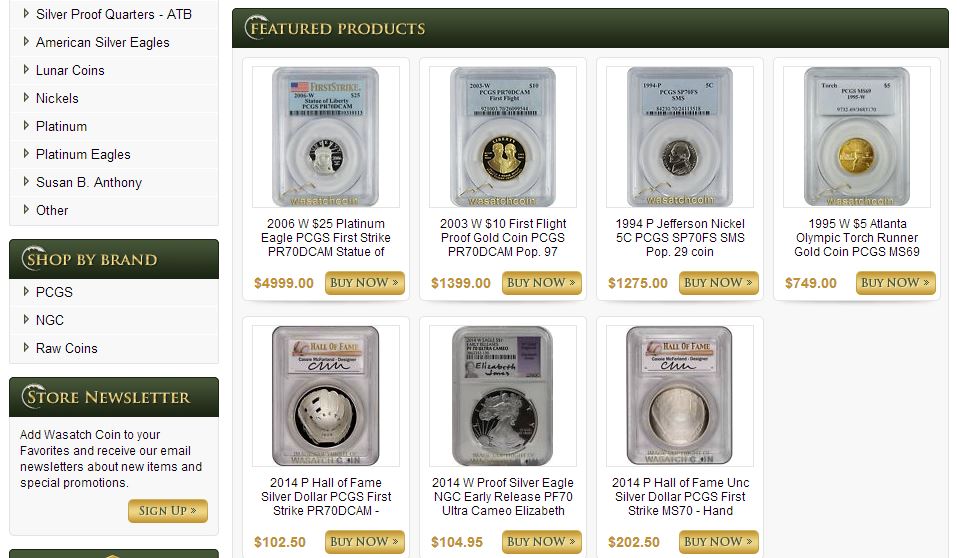 Featured products take up their rightful home in the high traffic space of the midsection within this custom eBay Template, offering customers access to extremely rare finds and highly collectible coinage.
Those who find it easier to shop by brand need only look to the left where well known companies like PCGS, NGC and Raw Coins reside.
An invitation to join the store newsletter follows, encouraging collectors to jump on the opportunity to stay ahead of new items and special promotions.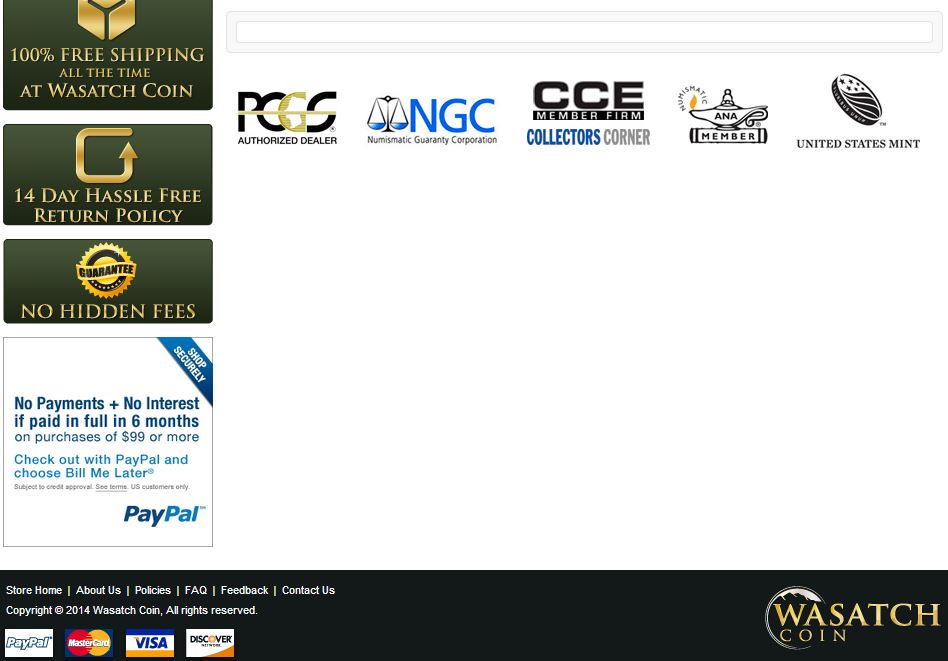 Next, the our designers were sure to legitimize the site by siting credible agencies such as the NGC, CCE and United States Mint in the eBay Store Design.
Finally, a custom footer ties the storefront together, offers additional links to tabs taken from the header, and repeats the the custom logo, counterbalancing the top of the page with its lower left placement.
So what do you say? Why not take advantage of a custom eBay Shop Design to really make your online store stand out?
We hope you'll take the time to browse our ever-growing portfolio and once you do, simply request a quote and we'll start working on your design ASAP!
Please do like us on Facebook and Twitter!