Selling custom, ergonomic bicycle seats to "Make Cycling Pleasurable Again", Dual Action Seats has teamed up with OC Designs Online to present products in their best possible light to online shoppers. The Volusion store design method relies on a crisp layout with easy to distinguish search options.

Our graphic designers chose a sleek grey, black and yellow color combo as the primary pallet for the site. At the very top of the page is a bar that features three clickable links, which take the shopper to an option to sign-in to a personal account, view their order status, or see the items in their cart.
Directly right of the 'D.A.S' logo are the customer support number and email, as well as a graphic altering buyers to the free worldwide shipping policy.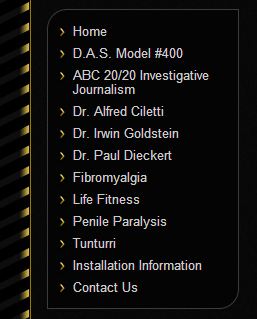 Right below this bar is the Dual Action Seats' first segmented, vertical navigation pane. There, clickable links take the buyer to the home page, information about the D.A.S. Model #400, Doctors testimonials and bios, health information, and installation instructions.
An eye-catching photo of the innovative bike seat design comes next. The hi-res image helps communicate the uniqueness and innovation of the product. The site strategically uses this space to also highlight a 30 Day Money Back Guarantee. The prominent yellow 'Buy Now' button allows shoppers to quickly turn browsing into purchasing.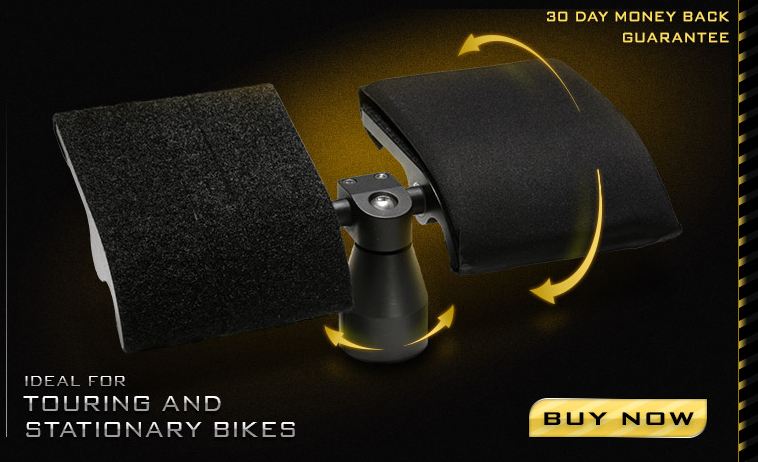 Toward the middle of the page are three stunning pictures of the most pertinent information related to the seat. Buyers can see what a D.A.S. model #400 looks like, a news clip of the seat as featured on ABC's 20/20, and a proper guide to facilitate easy installation.

For the shopper in need of some inspiration, the Volusion store design offers a thorough explanation of the "First Class Bicycle Seat". It highlights beautifully the health and comfort benefits offered by these anatomically friendly bicycle seats.

Underneath this section are a few more paragraphs that discuss the products Dual Action Seats sell and their specifications. The copy is almost as compelling as the polished design. Customers are provided with a wealth of information including the plethora of bike models the seat can support as well as a message explaining its use as a pain reliever in Ultra Marathon Cycling such as the RACE ACROSS AMERICA.
The store closes by providing an announcement showing their PayPal Verification for the site, an FAQ, order status, and other acceptable methods of payments. Shoppers are sure to appreciate the crisp layout of this Volusion store design and the many options therein that make purchases quick and simple.

Let OC Designs Online show you what the Volusion ecommerce platform can do for you. Volusion offers many features e-retailers need and our in-house team are experts at designing the perfect store.
Browse our Volusion design portfolio and request a free quote. Be sure to find us on Facebook and check out our Pinterest boards for inspiration!