As we spoke about earlier this week, we proudly offer our clients custom Shopify theme designs. Shopify is an amazing platform for eCommerce selling, especially because of its ease of use. Today we are sharing with you a look into a Shopify design we created recently for the watch company JIUSKO. Their slogan is that "Time never looked so good" and with this custom theme, we completely agree.
This design speaks to the quality of their products
There is a huge community of watch lovers out there and with that comes a whole different set of standards than traditional jewelry stores. These timepieces need to stand out in a way that exudes elegance and classic-themes, while other jewelry stores have a little more license to be trendy.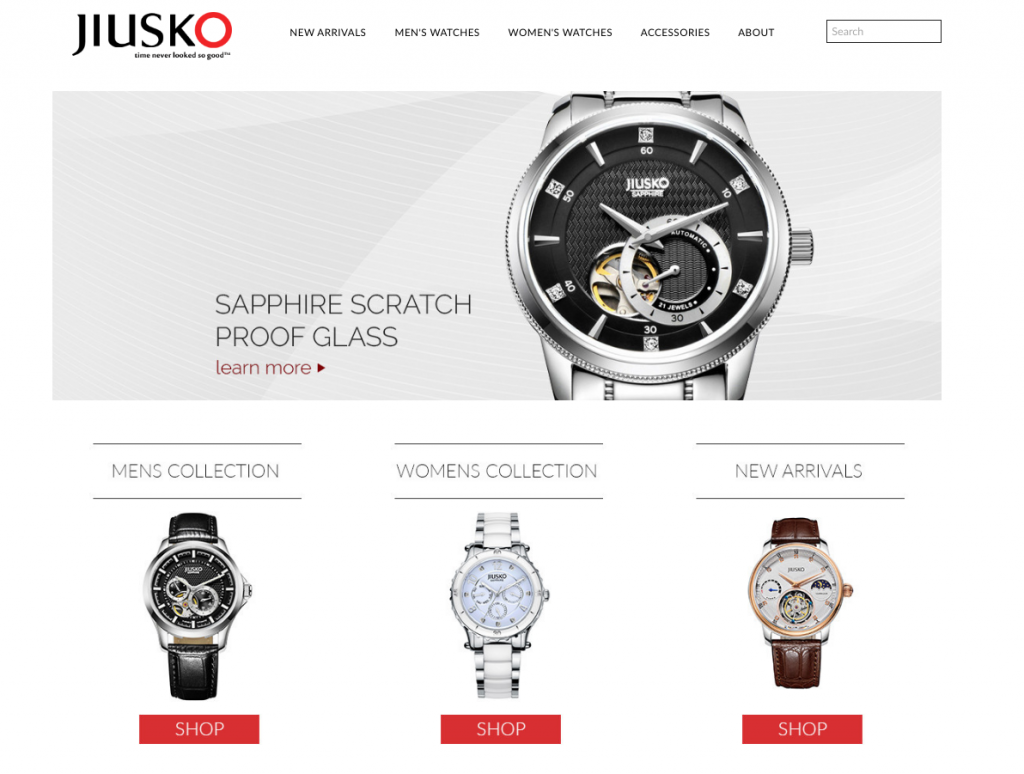 For this Shopify theme, we started with an automatically scrolling slideshow that features different categories on the site, shop policies (like their five year warranty), and some particular kinds of glass available from this watch maker (sapphire scratch proof glass sounds pretty impressive to me).
Beneath the slideshow, we brought out the three main categories we knew these prospective customers would look for so that they are easy to find with an engaging call-to-action button.
Then, we brought out featured products to encourage sales
The second half of this Shopify theme features some of the watches JIUSKO has available to consumers as well as a buzz phrase ("Amazingly affordable automatic movement watches") so that these shoppers know they only sell the best products at a good price.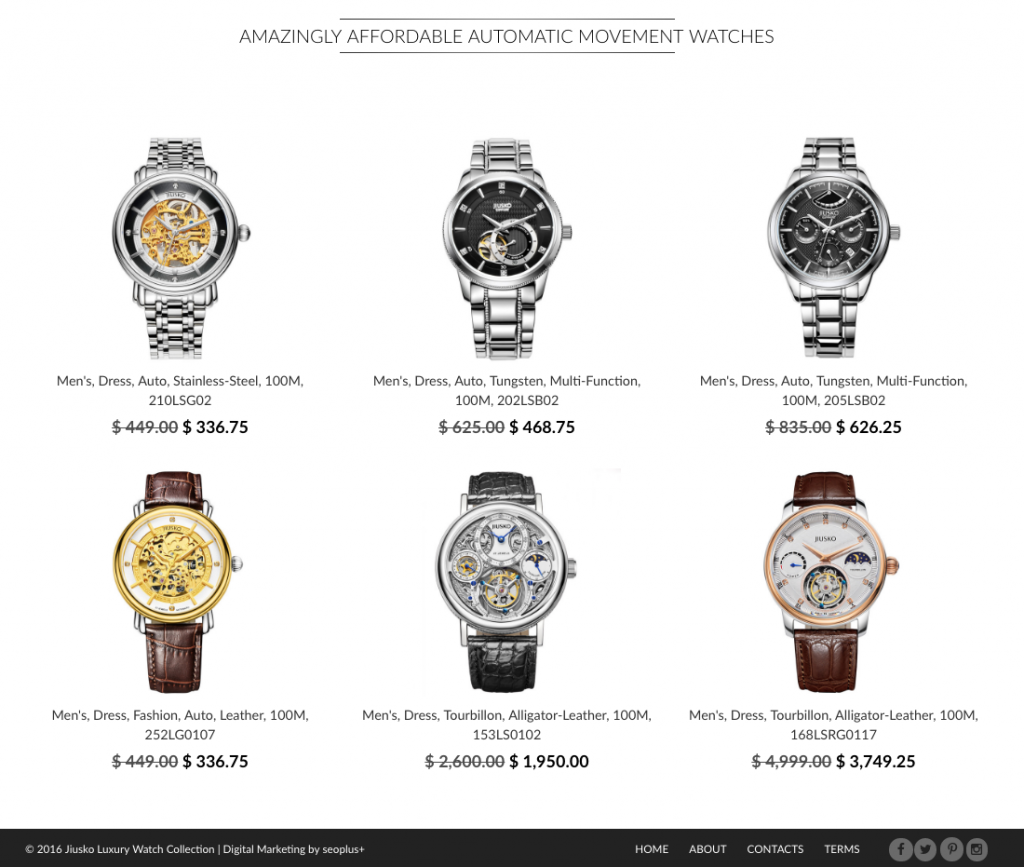 Sharing products with price options at a glance helps consumers understand the caliber of a store without having to dig around, which helps convert more customers.
All in all, we know what works and what doesn't for your Shopify store. Let us know when you want to get started.
Other client designs you may want to explore:
Request a free quote now to get started
OCDesignsonline has a large portfolio of clients, spanning several years and platforms, so browse our portfolio to get a feel of our quality of work and then request your free website design quote to see what we can do for you. Don't forget to also follow us on our social media accounts: Facebook, Twitter, Google+, and Pinterest for more updates.