We've spoken about responsive designs a lot recently, as you may have heard if you read our recent blog post about New Year's Resolutions for Sellers and eCommerce Trends to Watch. This is because they are essential for this rapidly growing mobile landscape.
Today we are sharing with you the eBay storefront design we created for Rockin Deals, which includes a custom listing template and a responsive design – making this store a high performing machine.
This professional design helps our client sell more
This grey, blue, and red design shares the spirit of our client's store by bringing an air of sophistication and highlighting the products they sell at a great discount. The welcome image shares their steep discounts on designer products and the Featured Products widget helps emphasize some of the best this seller has to offer. The Why Shop With Us? incentive banner to the left of the content also helps this brand sell more because it shows new and prospective customers what they can expect when shopping at this eBay store.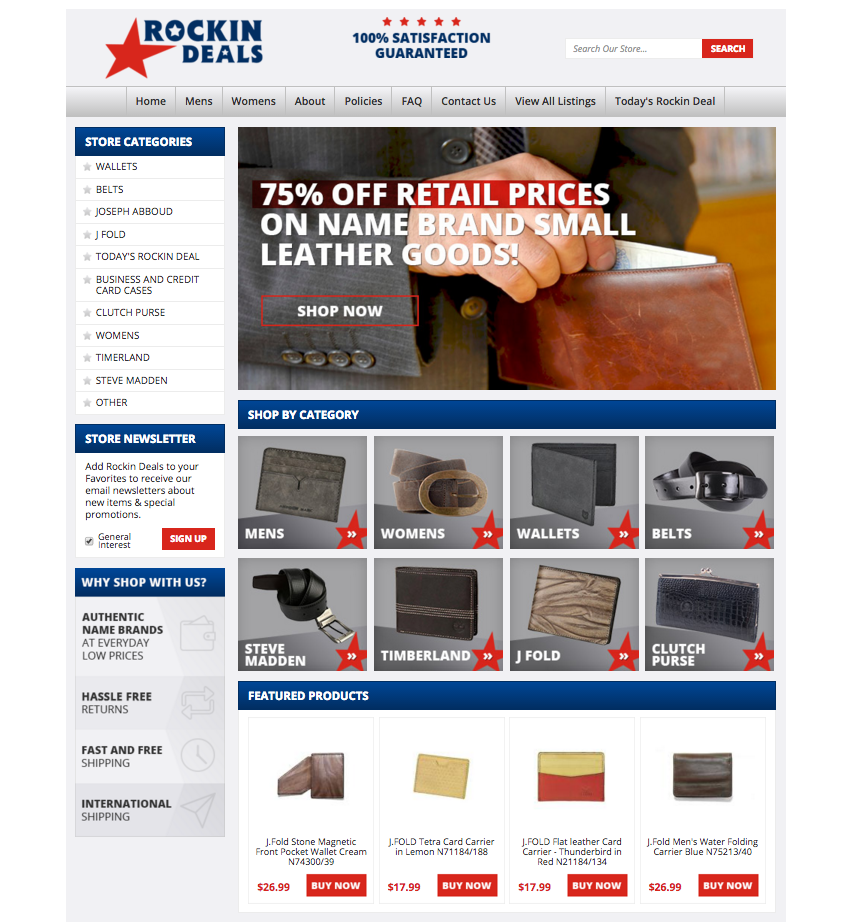 Our client added on a custom listing template to their design package, which is one of the eBay essentials we always recommend to clients. Listing descriptions are often the first thing that customers see on eBay so it's really important for sellers to capitalize on this prime advertising space.
The responsive design element brings them into the new age of design
Then our client did one of the best things they could possibly do for their store, they asked for their design to be responsive. Responsive designs are coded to change their layouts depending on the screen resolution the store is viewed on, which is something that helps keep customers from abandoning their shopping carts and makes the shopping experience on mobile easier.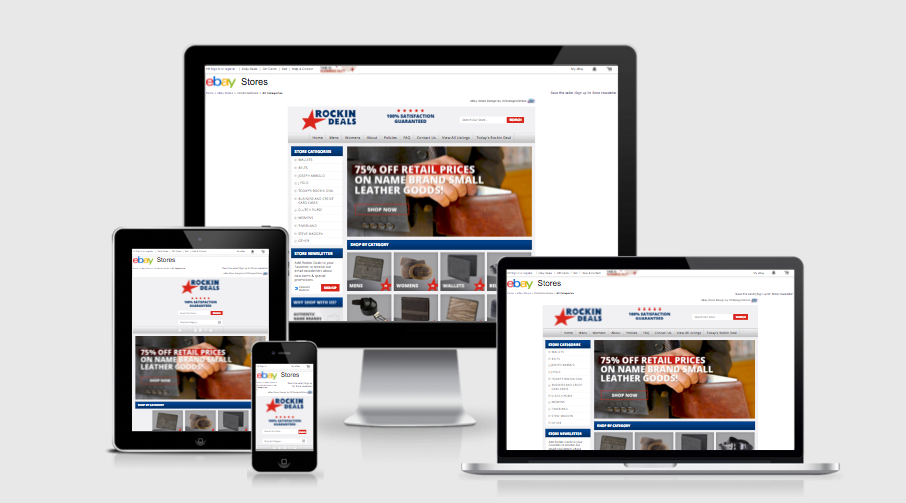 OCDesignsonline will make your store a priority, helping increase your sales and boost your performance. If you want a successful store (whether it be on eBay, Volusion, Big Commerce, or other platforms) we are the design team for you.
Recent designs from that team:
Request a free quote now to get started
OCDesignsonline has a wide array of eBay listing templates to choose from on the site. Take a moment to browse our portfolio and request a free quote. Also, don't forget to find us on Facebook, follow us on Twitter and check out our Google+ Page too!