Here we are today with another design wrap up. Are you ready? Let's dive right into what the team at OCDesignsonline has created for our recent client, Mi Exhaust.
Mi Xhaust is an autoparts eBay seller, aiming to bring a hassle free shopping experience for potential customers.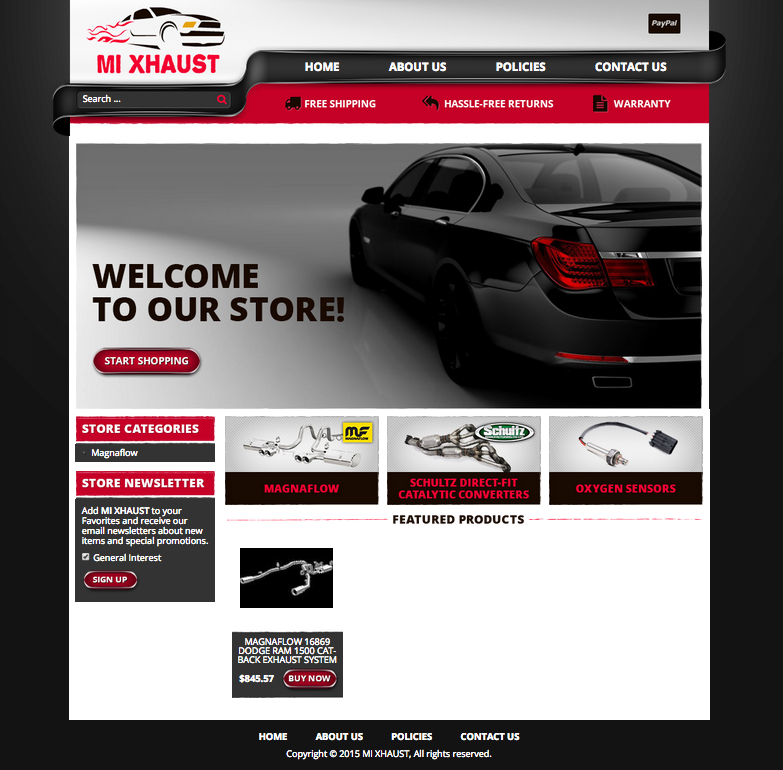 We created a logo that shows the outline of a car moving quickly, the wind showing in waving lines behind the car. The wind shows the speed of the car but also reminds customers of exhaust from a car, working with the name of our client.
Beneath the logo and policy pages we added a few phrases to show some of the value that potential customers can get from Mi Xhaust like free eBay shipping, hassle-free returns, and a warranty guarantee with each purchase.
The welcome image we created for Mi Xhaust features a call to action and a black car with red accents in the brakelights. This photo matches the color palette we have chosen for the store perfectly.
We added three clickable images with featured categories and brands, along with a featured products section. We love adding featured products to eBay store designs because they show at a glance some of the products offered by a store. This area is also great for seasonal items, like snow related items for tires in the Winter time.
To add to this effective design, our client also added on a custom eBay listing page to their package. Listing pages help eBay entrepreneurs sell more as they make your store look professional and trustworthy to people that have found an eBay seller through search. It's a necessity for serious sellers.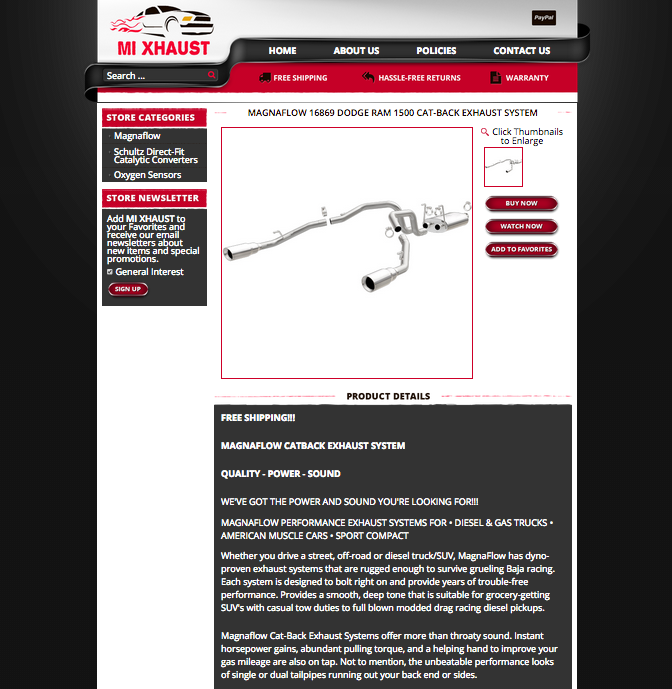 Other designs we have created for eBay car industries:
If you want to help your store look professional and sell more, you need an expertly designed eBay store from OCDesignsonline. Contact us for a free quote to get started on the path to success.
Contact us now to get started
OCDesignsonline has a wide array of eBay listing templates to choose from on the site. Take a moment to browse our portfolio and request a free quote. Also, don't forget to find us on Facebook, follow us on Twitter and check out our Google+ Page too!