OCDesignsonline is committed to making their eBay and other eCommerce customers successful through the design and implementation of new and effective storefronts. We don't just make your site pretty or cool looking, we make it work for you.
Today we are talking about the design we created for Extreme Terrain, a company that sells off-road outfitters for vehicles that take you to exciting heights.

We emphasized their categories with unique images
Since our client specializes in a few key areas of off-road outfitters we made sure to bring those categories to the attention of potential customers by creating unique images that emphasize these categories. We took photos of these cars and greyed out everything other than the item sold in that category. For example, greying out everything but a bumper. This helps potential customers visualize where their money could be spent and how their car can be improved.
On this homepage we also added a few other key values for customers to see like their hassle-free returns banner, free shipping notice, their customer service hours, payment options, and even a button encouraging users to add this store to their favorites list.
All of these little details help create value and trust in a customer, which in turn boosts sales and increases customer retention.
This eBay storefront also features custom category pages and custom eBay listing page templates. These are essentials for all eBay store sellers as it creates brand continuity and helps bring in new customers that find stores through eBay search.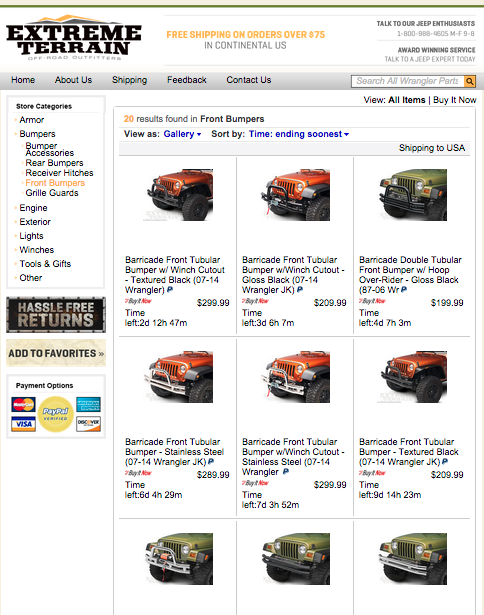 Imagine this, a customer is looking for a new bumper but they don't want to go through an overpriced store in their area so they search on eBay. They find a few options of bumpers sold from regular people trying to sell a used product and then they find Extreme Terrains' listing that is not only competitively priced but also lists the specs of their product in a easy to understand and visually appealing way. They are going to pick our client.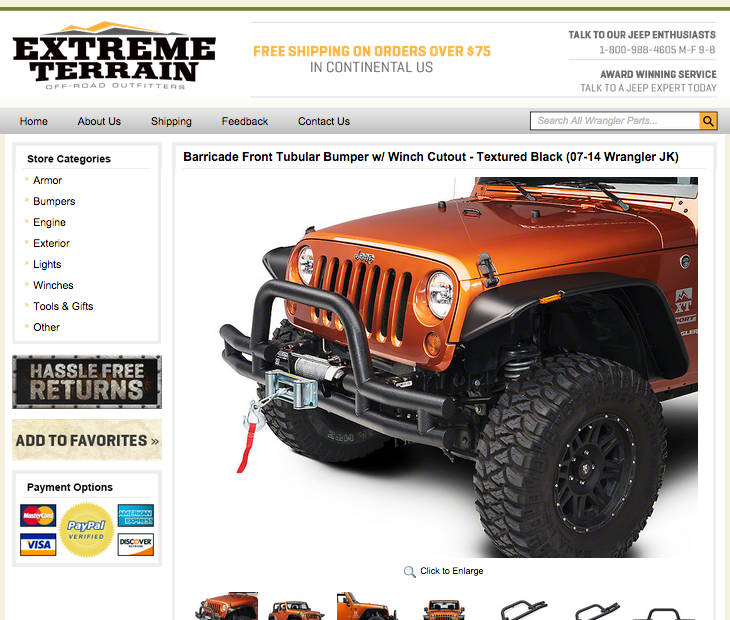 This story can be about your store. Request a quote today.
Contact OCDesignsonline for a free quote today on your new eBay design
OCDesignsonline have a wide array of eBay listing templates to choose from on the site. Take a moment to browse our portfolio and request a free quote. Also, don't forget to find us on Facebook, follow us on Twitter and check out our Google+ Page too!