Everyone has a bit of a childlike excitement for certain products so when we were approached by Big Toys Green Country to design their new eBay storefront, we at OCDesignsonline were excited to mimic that happy spirit in their design.
Big Toys Green Country sells remote control cars and select gas powered vehicles, what a fun thing for eBay customers to get excited about. We helped put together a design for them as well as custom category pages and a custom eBay listing page, both are essential for serious eBay businesses.
We helped their items come to life in this design
Items that are made out of plastic and similar materials can be hard to photograph, so for the main header on this store we knew we wanted to create a larger than life image to share the spirit of these items with our client's potential customers.
Finding the spirit of a store and sharing it in anyway you can is really important to a designer because creating an accurate brand image is essential in increasing sales.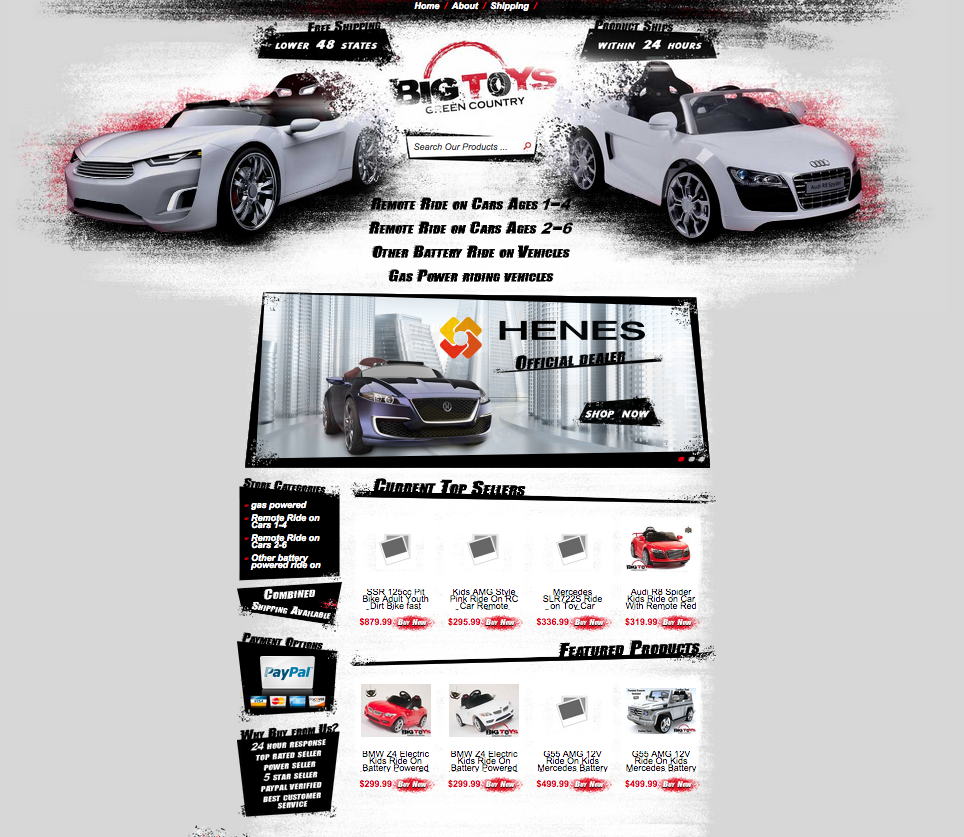 Custom listing pages bring in new customers
Our clients that move from our standard eBay design package to one that includes a custom listing page see major results. This is for many reasons but the simplest one makes the biggest of difference — eBay searches that find our client's listings see a professional design and immediately think that their business is in good hands.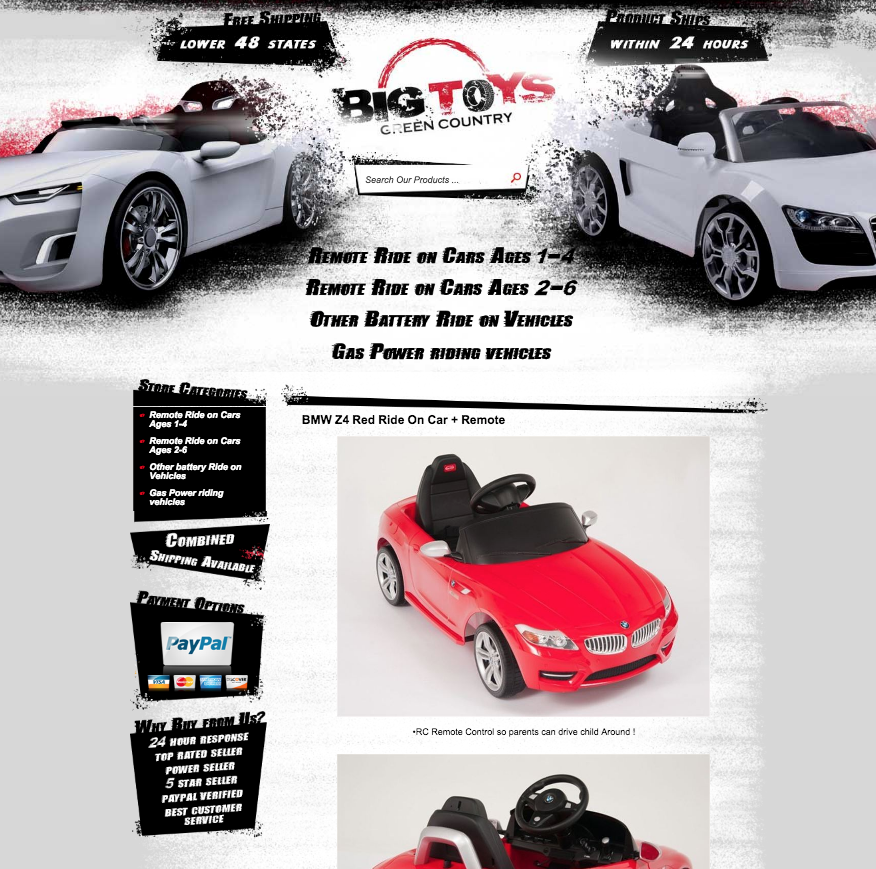 It can be that simple and that powerful, all at once. Customers want to feel secure in their purchases and with websites like eBay anyone can become a seller, so it isn't always easy to trust the people you are shopping from. Having potential customers see the spirit of a store right away can make a huge difference in this regard.
Contact OCDesignsonline for a free quote today on your new eBay design
OCDesignsonline have a wide array of eBay listing templates to choose from on the site. Take a moment to browse our portfolio and request a free quote. Also, don't forget to find us on Facebook, follow us on Twitter and check out our Google+ Page too!