Hello, OCDesignsonline friends and clients! Today we have a design story to share with you featuring one of our recent clients, Parts Cargo. Parts Cargo sells automotive parts like bumpers, headlights, tires, and so much more for the convenience of their customers.
Check out the post below to see all the details behind this eBay store design, as well as other clients you may want to look into and how you can get more information on acquiring a new store design for your eBay, Volusion, Big Commerce, or other shoppings platform store.
This design features engaging angles to draw the eye
The eBay storefront we created for the automotive parts seller, Parts Cargo, features some exciting angles that help draw the eye of customers to different parts of this storefront in ways that other straightforward designs don't. The welcome image is a close up of a car, slightly off the horizon line, which encourages people to look below the image at the custom clickable category images we created for this client.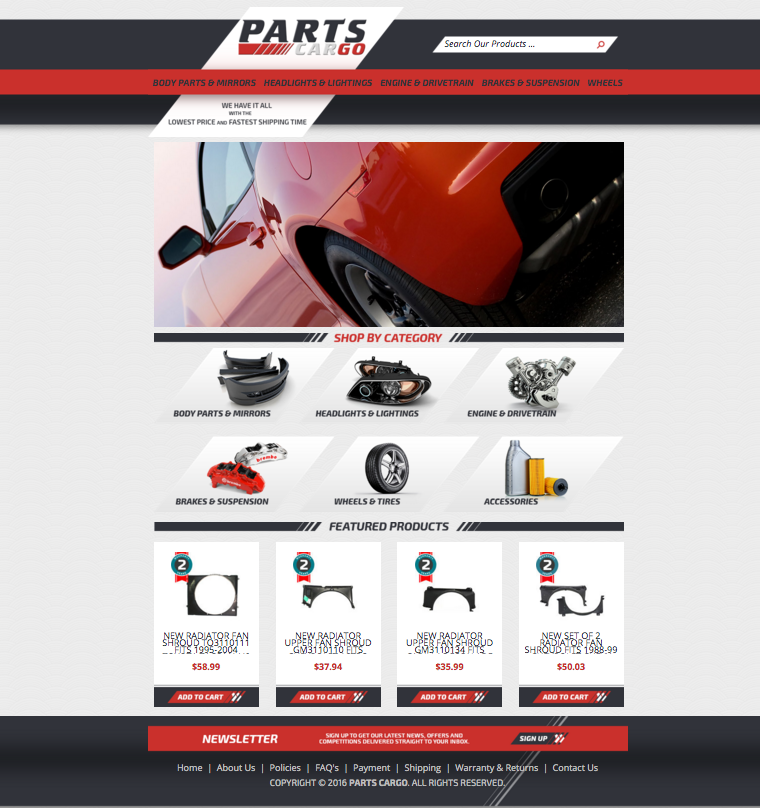 These category images are also angled, bringing the eye all around the page and to the Featured Products widget, a feature that always helps our clients sell more.
Additionally, beneath the logo we have listed some value adding phrases about our client, like that fact that Parts Cargo sells products at a great price with some of the fastest shipping available.
The custom listing template helps this client sell more
While this storefront impresses customers, it has a matching listing template as well to draw in more customers. Many eBay shoppers find items to purchase through eBay search, so then when they click on our client's products they will find an engaging store in the specs area to encourage them to look for more products from our client.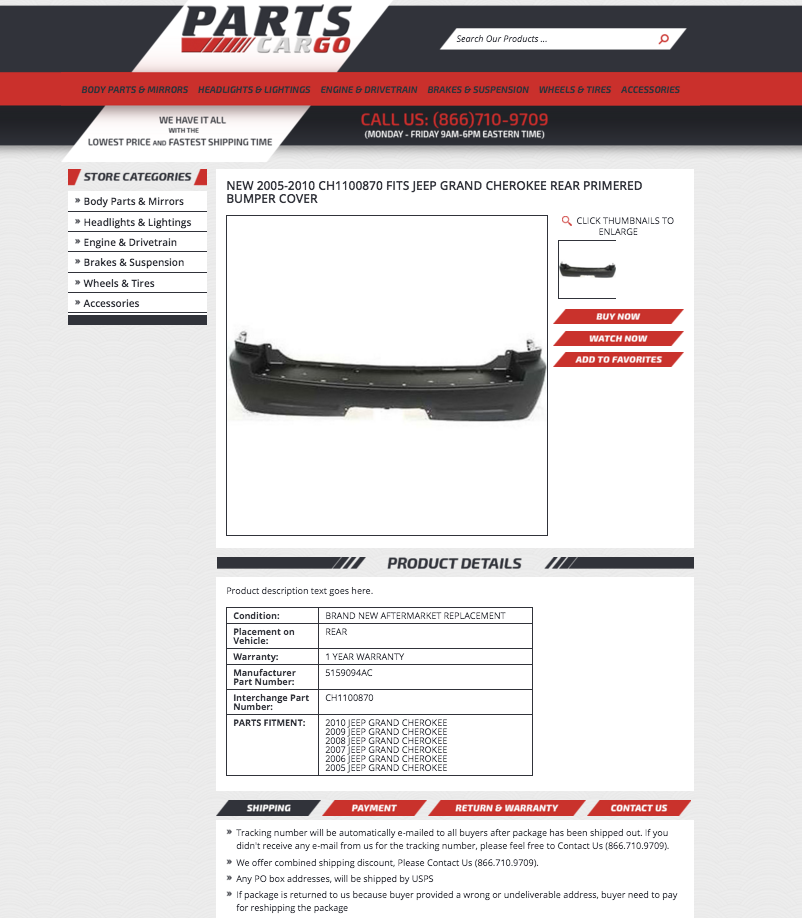 Our template designs are optimized for quick loading, are eBay mobile app compatible, and perfectly match the storefront for optimum sales potential. Let us help your store sell more, request a free quote today so that you can see the true potential of our services.
Similar templates from our team:
Request a free quote now to get started
OCDesignsonline has a wide array of eBay listing templates to choose from on the site. Take a moment to browse our portfolio and request a free quote. Also, don't forget to find us on Facebook, follow us on Twitter and check out our Google+ Page too!