One of our favorite kinds of stores to design are jewelry stores, we have several under our belt. We've created designs for Elizabeth Jewelry Designs, Scarlet Jewelry, In Season Jewelry, and many more other professional designs for all kinds of online jewelers.
Today we have a write-up of the design we created for Jewelz4u, a mainly gold and silver jewelry seller that sells products at up to 75% off. This beautiful design was created with a lotus in mind, which gives it a unique feel.
This blue lotus design creates a stunning look for our client
In this design, we used the curved lines of a lotus to create a beautiful and feminine jewelry store motif. The dark royal hue adds to the sophisticated feel of the store, while not being too over the top – since it matches the slightly edgier model we used for the custom welcome image.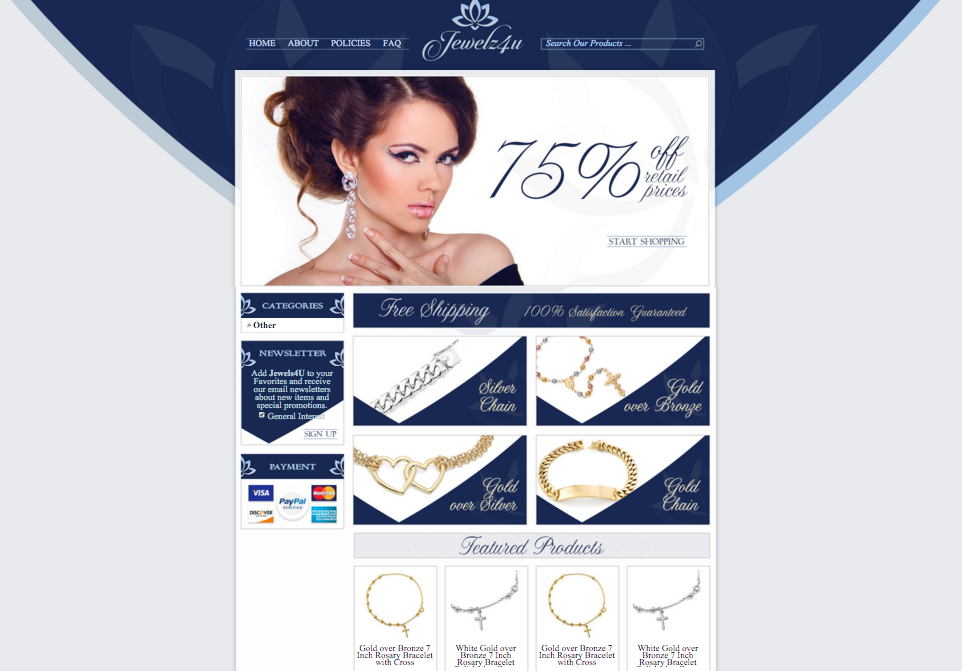 The lotus logo matches the curves in the background design, as well as the subtle leaf emblems in the category and newsletter banners on the left-hand side.
We also added a Featured Products area so that our client can share seasonal trendy items and special sales, helping them advertise more of what Jewelz4u has to offer.
The custom listing template is the icing on this store's cake
We created a matching eBay listing template for this design, which helps our client stand out to everyone that finds their products through eBay or Google shopping search.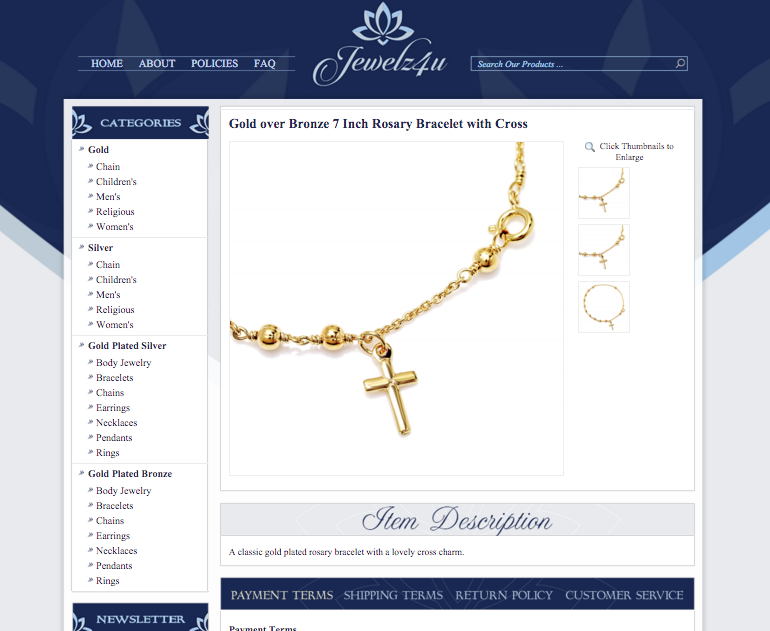 We want your store to succeed this holiday season, into the new year, and even further. Getting a design for your store is the perfect first step.
Holiday blog posts you may want to read before the season gets into full swing:
Request a free quote now to get started
OCDesignsonline has a wide array of eBay listing templates to choose from on the site. Take a moment to browse our portfolio and request a free quote. Also, don't forget to find us on Facebook, follow us on Twitter and check out our Google+ Page too!