Mundial Treasures of Ontario, Canada is an elegant e-shop with a hugely popular online presence that continues to grow, especially after they asked OC Designs Online to rejuvenate their Shopify store design.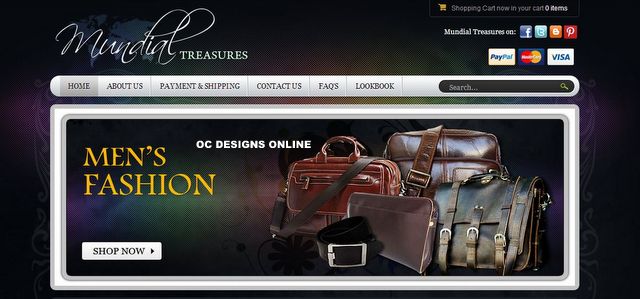 Mundial Treasures prides itself on presenting an inspiring inventory of jewelry, bags, clothing and handmade electronic accessories from artisans around the globe. The company is adamant about facilitating fair and ethical business transactions, thereby enriching the lives of the professionals who purchase and utilize Mundial Treasure's luxurious products.

OC Designs Online utilized few essential web design elements that make browsing at Mundial Treasures a pleasurable experience. The rotating image gallery on Mundial Treasures' landing page gives shoppers an opportunity to view popular inventory that might have been overlooked.

For browsers who come here to buy a distressed leather shoulder bag, for example, our rotating gallery of products, featuring a gorgeous, handmade whirlwind macramé bracelet, is just one eye-catching product on display that quickly grabs the eye—product imagery is super attractive in any Shopify store design.

Once shoppers see the wide variety of inventory from the updatable, rotating image gallery, they can then peruse the category menu at the left, which includes Mundial Treasures' most popular product offerings.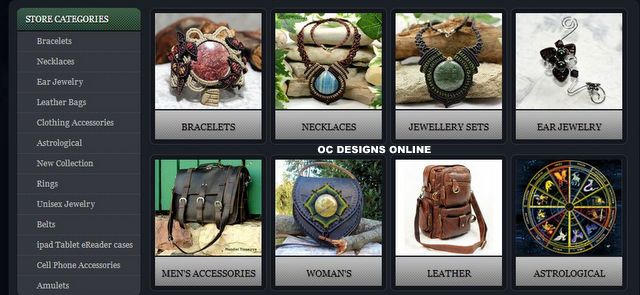 OC Designs Online felt that including a Contact Us form as part of the homepage menu bar was a crucial element. Especially for retailers that specialize in gift items and jewelry, customers like knowing they have easy access to contact the seller with item-specific questions, design materials and personalization. By the same token, we've included links to Mundial Treasures' social media sites so repeat shoppers can establish a more intimate rapport with the company and receive important news and updates well before the masses.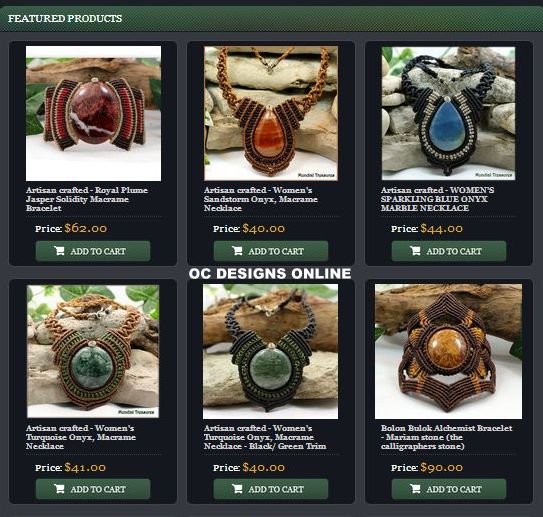 Visually, Mundial Treasures is a clean and calming design. The layout can accommodate nearly any size monitor and Shopify also offers ecommerce mobile services so shoppers can browse and buy on the go. The dark background with gradient yet subtle rainbow of blues, violets and reds maintains a soothing appearance that never feels cluttered or chaotic.
With an online store like Mundial Treasures, featuring high-resolution images of the inventory can be the difference between a successful store and one that's struggling. The photos on every one of Mundial Treasures landing pages are expertly stylized, detailed and show items such as bags and knitted winter beanies in unique angles.

Are you ready to take your business to the next level? Check out OC Designs Online FAQ page and review our comprehensive portfolio to see how we can craft your striking Shopify store design. Or, you can simply Request a Quote. Before long, you too can share your ecommerce vision with the world.
We invite you to find us on Facebook, follow us on Twitter and check out our Pinterest boards.