The most important thing a company has is their brand, it represents their identity. So one of the most brand optimizing things you can do on eBay, is to have a listing template that matches your main store page. This way, whether a customer finds you from search or from your homepage – they see the same brand story.
For Home Spot, we've helped them achieve just that. See their eBay store page below and their eBay listing page right below that.
Matching eBay Store Design and Custom Listing Templates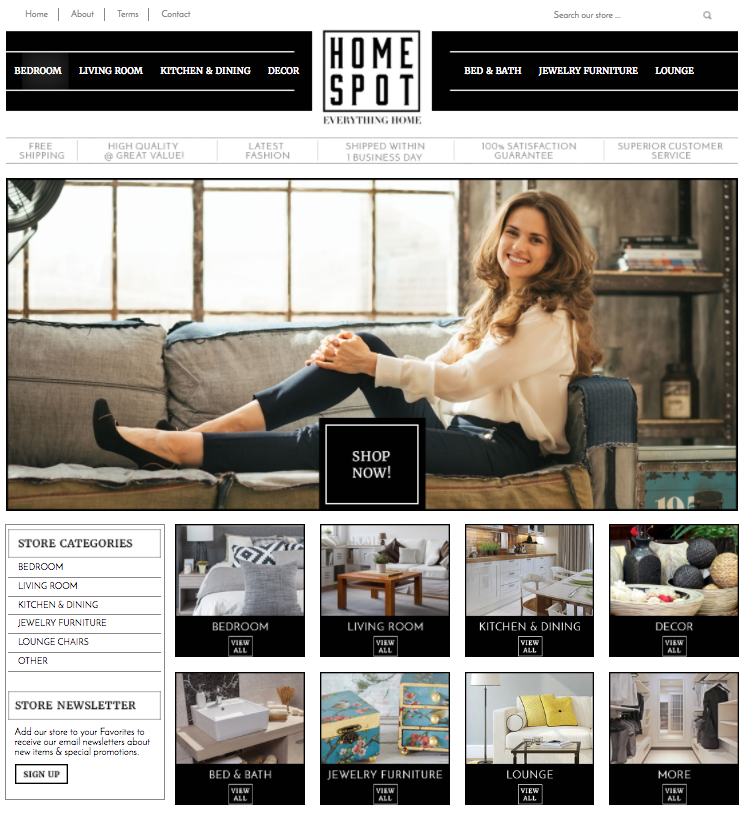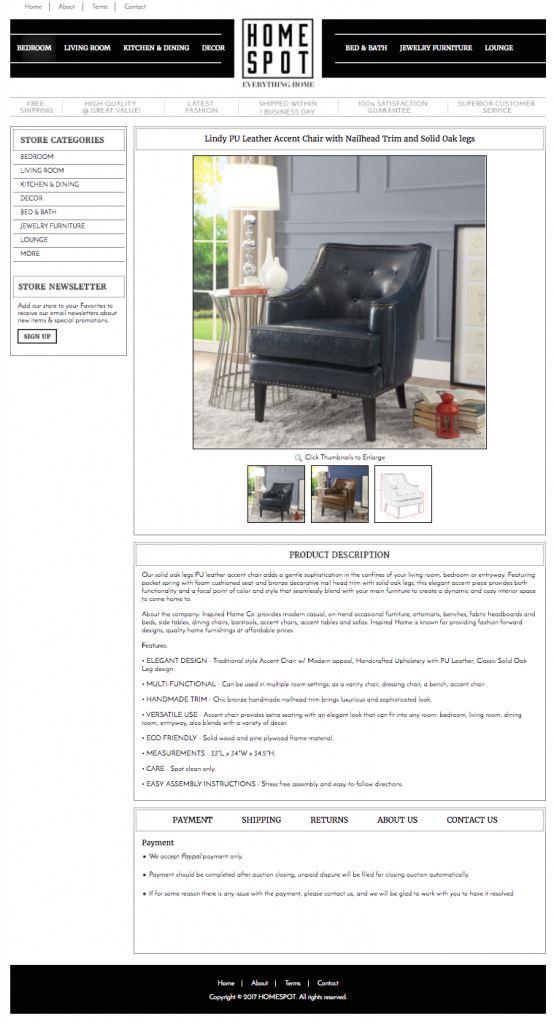 Both the template and the store page share the same logos and headers, but the listing template is optimized for browsing while also showing the qualities of the product in question.
Since a listing is often the first place that a customer will be exposed to a store, it's something we strongly recommend our clients to add on to their purchase. Being consistent with your brand identity will encourage more loyal customers. It shows how serious you are to keeping the customer experience in line with what they expect with their perception of the products they are purchasing.
If you want to show customers that you also take the perceptions they have of themselves and the products they buy seriously, make sure you purchase an eBay store design with a matching listing template. We can help.
Research articles:
Request a free quote now to get started
OCDesignsonline has a large portfolio of clients, spanning several years and platforms. Browse our portfolio to get a feel of our quality of work and then request your free website design quote. You want to see what we can do! Don't forget to also follow us on our social media accounts: Facebook, Twitter, Google+, and Pinterest for more updates.