Hello there, OCDesignsonline friends and clients! Today we are happy to share with you a list of a few of our favorite designs from our team this past year. It was hard to narrow down just a few favorites, especially when we've had so many wonderful clients this year, but we were able to decide on five great designs from this year to share with you today. These designs are all unique, having been created to suit each client individually. The one thing they all have in common? They've helped our client's sell more in the digital space.
In no particular order, here are some of our favorite designs of the year. Click each heading for a detailed write-up on the design.
One of our most unique designs this year has been for IKON, a designer sports glasses company. This design features a promotional video, which is a really engaging way to share your product with customers. The black backdrop of this design also helps the neon of the products stand out, helping their uniqueness stand out more.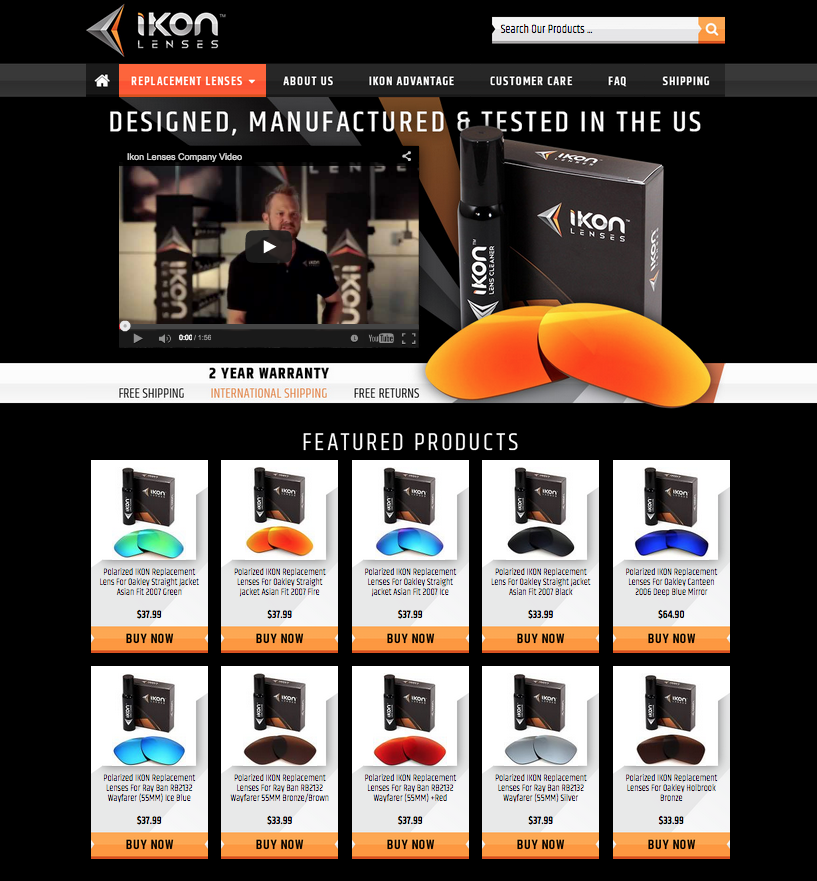 This design for Kingsland Pet Supplies reminds us of the storefronts for large national brands while also keeping its own identity with the varieties of textures and bunting accents. This blue, green, and peach design helps our client share their free animal spirit, while the logo shows the kinds of pets they provide products for.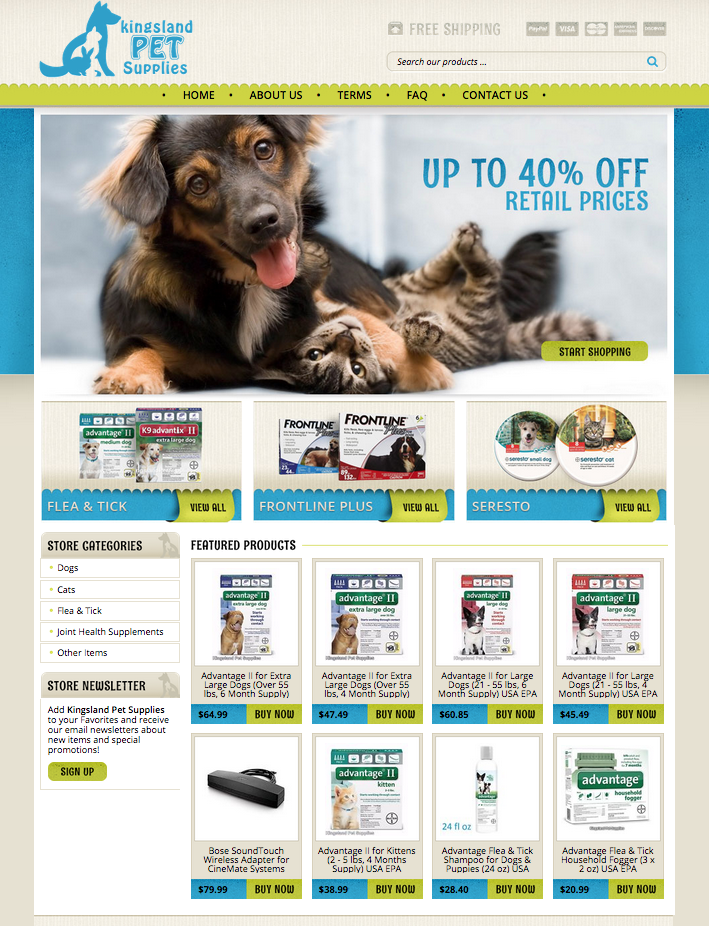 There is nothing more frustrating than finding product that you love don't come in the size you need, especially in larger stores that have a big variety of products for you to sort through. This eBay storefront design we created for All Sportswear has engaging widgets that can sort products by size, eliminating this problem with customers.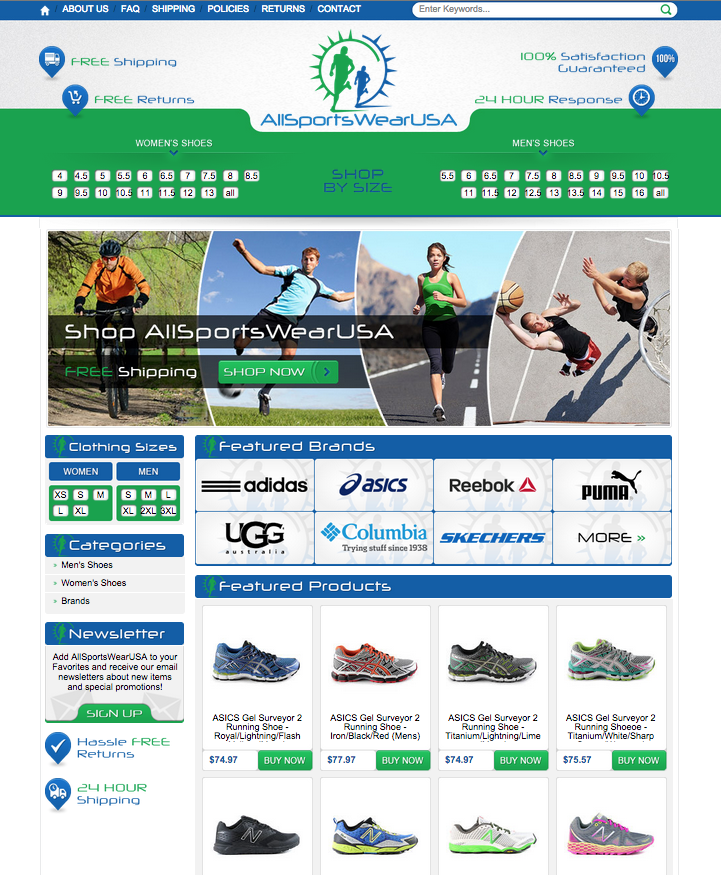 The Big Commerce store we created for PME Sporting Goods features a responsive design, which we credit as one of the ways to keep shoppers from abandoning their carts. The design changes as we move from one screen resolution size to another, making it an easy site to navigate and shop on while on the go. We love how this textured fishing and sports goods store turned out, it really suits the spirit of their customers.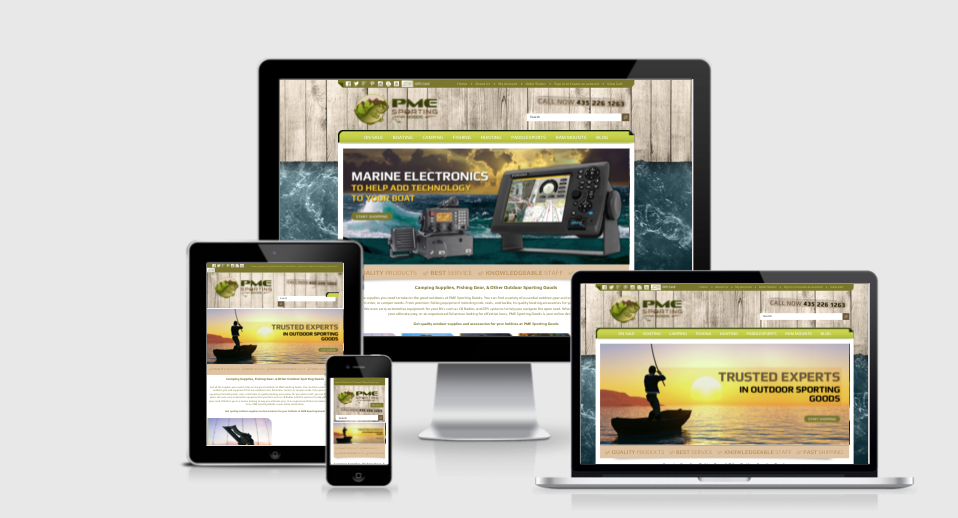 The Bashful Yak's custom cartoon design
For the Bashful Yak, we've created for them custom elements to emphasize their mascot. This design was really fun for our team to create since it shares a unique feel that other eBay stores don't have. The cartoon elements accurately share what this store is about while creating a very memorable motif that customers can easily be recall. The Bashful Yak is not something a patron would forget.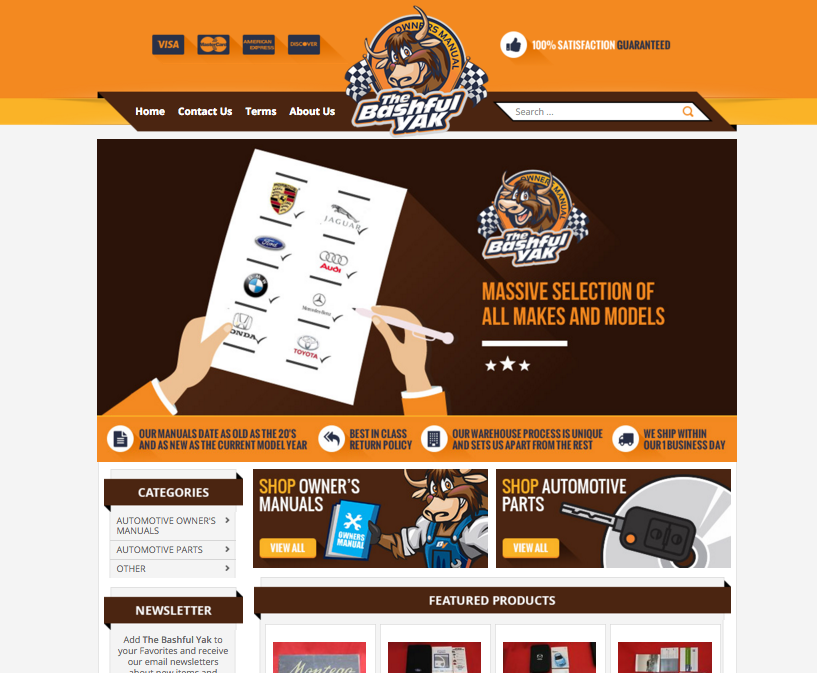 If you want a custom design that suits your store, your patrons, and helps you sell more – contact us for a free quote. We'll let you know how we can help you perform beyond your expectations in this new year.
Contact us now to get your free quote
OCDesignsonline has a wide array of eBay listing templates to choose from on the site. Take a moment to browse our portfolio and request a free quote. Also, don't forget to find us on Facebook, follow us on Twitter and check out our Google+ Page too!