We at OCDesignsonline love helping our clients bring value to their customers. Today we are sharing the design story for Kingsland Pet Supplies, a wonderful store that makes it easy for their customers to buy flea and tick products as well as other pet owner essentials.
We started with a logo that shows the variety of our client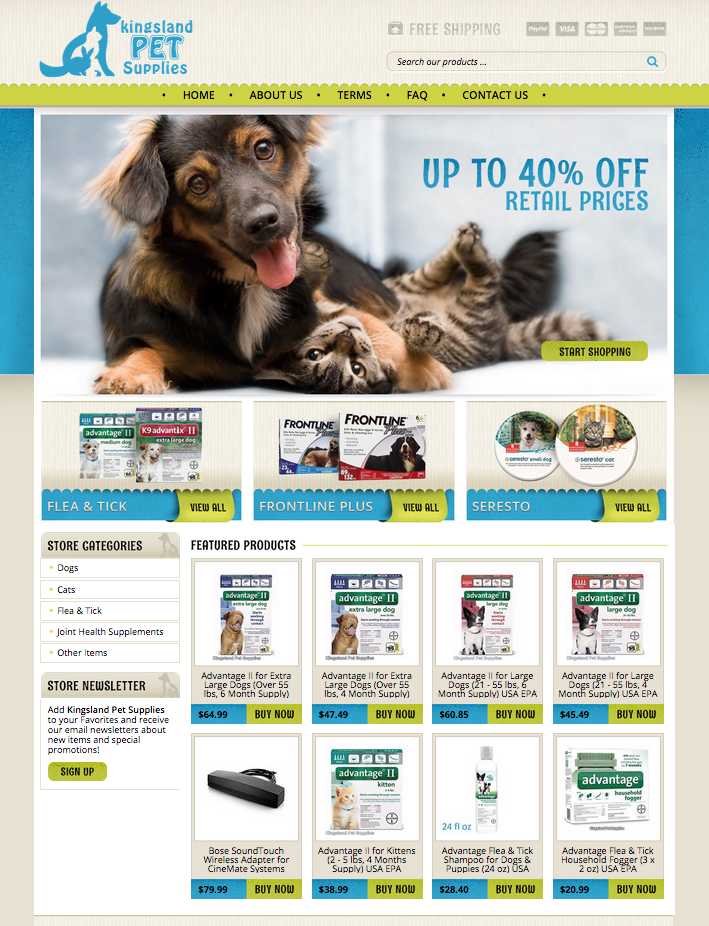 Since our client represents many different pets we created a logo that combines a dog, cat, and bunny in the same space. This helps show potential customers that our client sells more than items for just cats and dogs, which is what many online retailers specialize in.
To work with a friendly vibe, we created a bright blue and green color palette with different textures to work with the feelings we get from pets. We added little bunting accents as well.
The welcome image, of course, is quite cute and completely suits the feelings we are trying to bring about with this brand. The playful puppy and cat bring news that the products on sale in this store are up to 40% off.
Custom category pages bring in more sales
One great way to encourage more sales in a store is to pick a few high performing categories that really define a store and then emphasize those categories above others. Having these sections encourages more browsing by potential customers. The more browsing a customer does, the larger their average cart size is.
Having a featured products section is essential
Beneath the featured category pages we have created a featured products section that utilizes the same friendly color scheme as well as a call to action "Buy Now" button. A featured products section is a great place to show off limited edition items, seasonal products, and more. Items in this section sell at a faster rate.
eBay listing templates make all the difference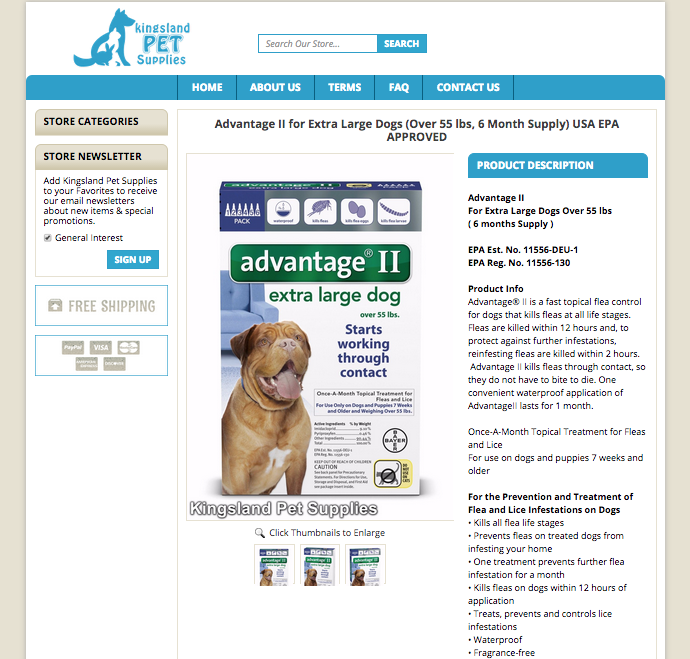 Last but not least, we are going to mention the use of an eBay listing template. Listing templates make products excel versus products that do not have templates. These templates bring in more customers because it makes stores look more professional than others and it is a much more encouraging space to bring customers back to your store to look for more products to add to their carts because the look of the template matches your store.
Contact us to get your free quote on your new store design
OCDesignsonline has a wide array of eBay listing templates to choose from on the site. Take a moment to browse our portfolio and request a free quote. Also, don't forget to find us on Facebook, follow us on Twitter and check out our Google+ Page too!