OCDesignsonline has a team of designers working to make the best designs possible for our clients. We work hard daily to make that everything is exactly what our clients want and most importantly, need, to helps their store sell more.
This pop of color design helps our client sell more
We created a white and black design with pops of vibrant green to help New Old Stock Connection's products really stand out. New Old Stock was founded in 2013 and sells obsolete parts to those that are passionate about keeping their products working in the best connection for as long as possible. These pops of neon bring attention to the most important parts of the design, like the value added banners to encourage new customers, and the "buy now" and other call to action buttons.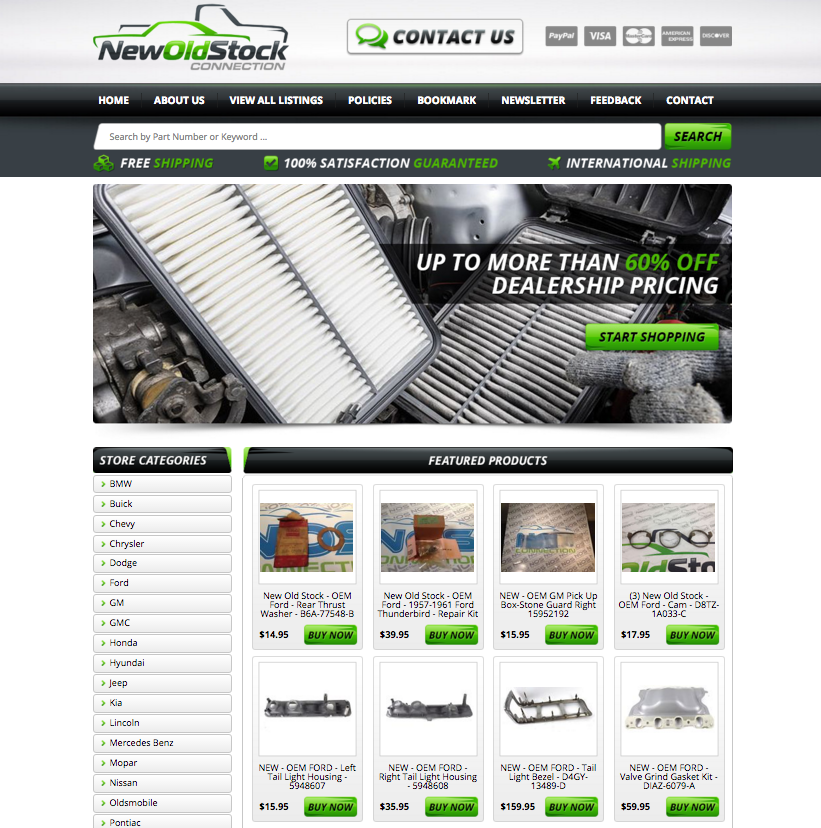 We also added a Featured Products area that shares some of the best this seller has to offer. They seller can change this area to help certain products stand out more than others, or to highlight special sales. Additionally, we made sure to make it easy for regular eBay patrons to bookmark and see feedback from other eBay customers so that they can trust the decision they are making to shop with our client.
Other similar eBay storefront designs from our team:
If you want your store to shine and perform better than it ever has before, a new design is the way to start.
Request a free quote now to get started
OCDesignsonline has a wide array of eBay listing templates to choose from on the site. Take a moment to browse our portfolio and request a free quote. Also, don't forget to find us on Facebook, follow us on Twitter and check out our Google+ Page too!