Some clients know exactly what they want, while others only have a vague idea. We are happy to work with either kind of eBay seller because we know at the end of the day, we can find the exact store design that will make them happy and help their store sell more.
Today we are sharing with you the design we created for Summit Parts, a parts seller for air conditioning products and more. The name Summit helps work with this brand, since mountain summit bring about cold air – like the AC you will fix with our client.
Summit Part's Design Mimics Their Name
Since many people have connotations about summits already, we utilized that feeling by putting up a background image of a mountain range. We also added an outline of a mountain into their logo, which adds a nice feel to the look. Blue, grey, and white are used in this design as well to mix in with the background.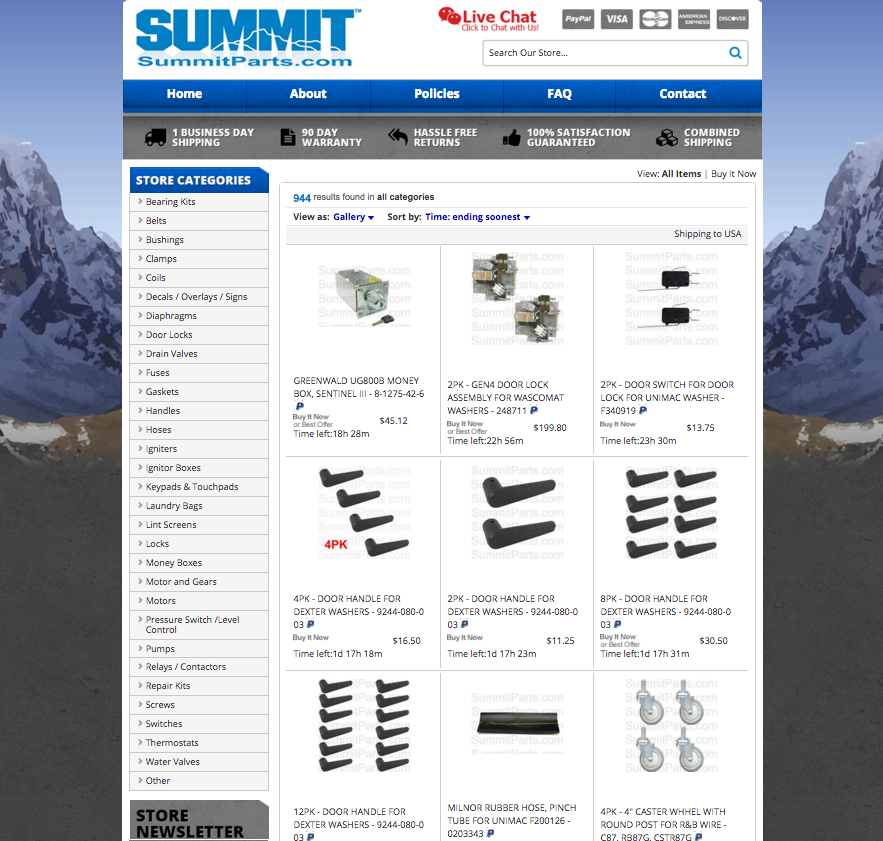 For the body of the store, we focused on having as much keywords visible as possible for search engine optimization. In this case, we did that by having all of the store categories in one section and then having the middle of the store feature all of the products the store offers in one long list. This creates more clickable space and words for search engine crawlers to index, helping our client be associated with certain words on Google and with other search websites.
The custom listing template helps draw in new customers
When customers find our client from eBay or Google shopping search, they will most likely be introduced to Summit Parts from a particular listing. Since listings are most likely the first place a customer will interact with our client, it's important that this area matches their main store and encourages to look for more products they may need.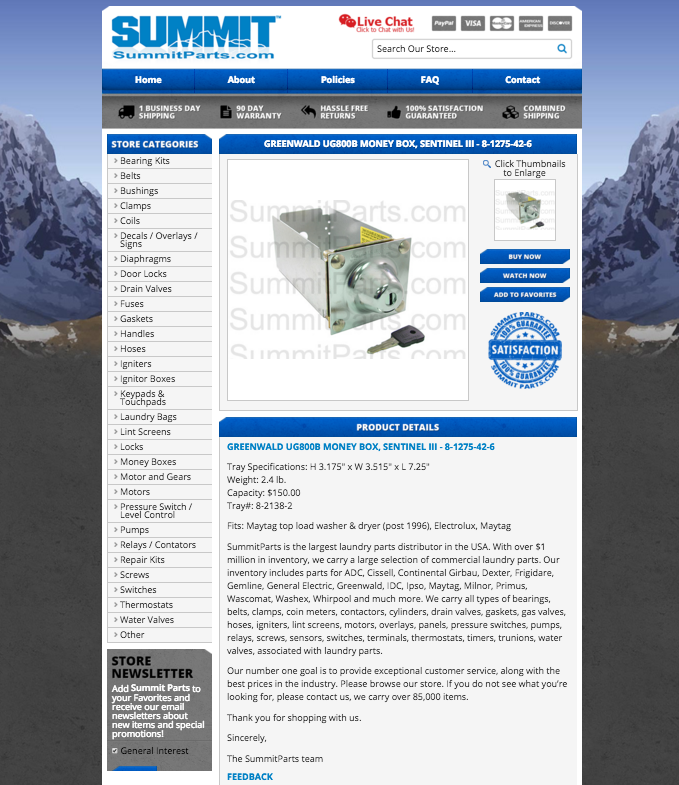 Having a custom listing template is really important for eBay sellers since it's an area where many customers can drop off. Listing templates help keep customers looking at your product and brings them back to shop on your main store.
Other similar clients from our team:
Request a free quote now to get started
OCDesignsonline has a wide array of eBay listing templates to choose from on the site. Take a moment to browse our portfolio and request a free quote. Also, don't forget to find us on Facebook, follow us on Twitter and check out our Google+ Page too!