At OCDesignsonline we love creating designs with a little attitude when it's appropriate for our clients. Here we are sharing a fun black and white design with unique typefaces to help this band equipment shop, Electric MOJO Guitars, share their spirit and sell more.
With the holidays fastly approaching, having a storefront design is important to making sure that your company is making the right impression with customers in the eBay space.
This design appeals to our client's customers
Electric MOJO Guitars has been in business since 2010 and sells a variety of band equipment and guitar parts. With a store that has customers interested in creating music, we knew we could go for a different look than with some of our other clients. Something subtly art deco seemed liked a wonderful idea for this kind of eBay storefront design.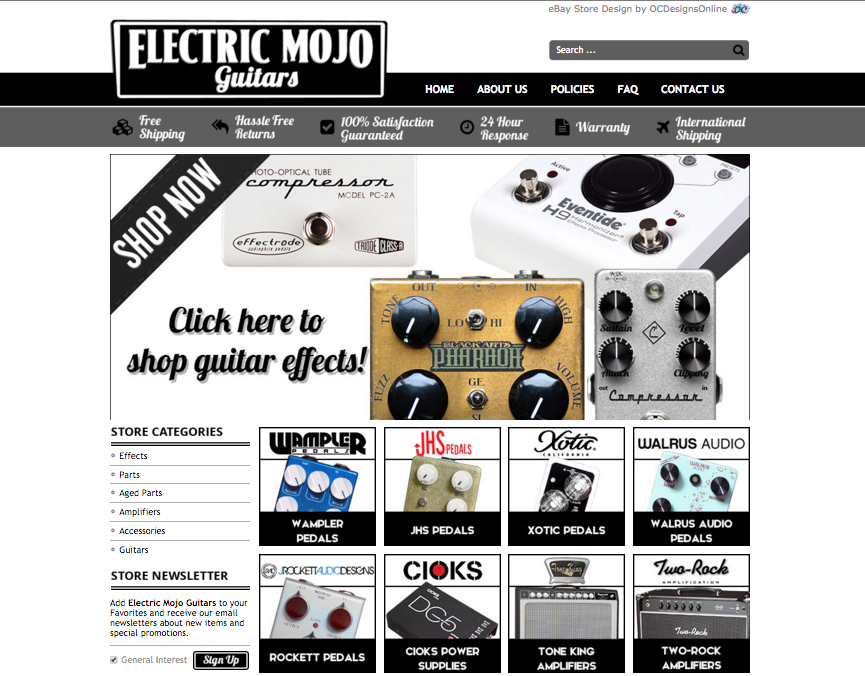 Since we used only black and white with this design, the text, products, and calls to action stand out a lot more.
We created an eBay custom listing template to work with this design
One of the things we always recommend to our eBay clients is that they have a matching eBay listing template because it helps set the right impression with prospective customers. Since many people see stores because they have found a product through eBay search, your listing template is the first thing a customer will see.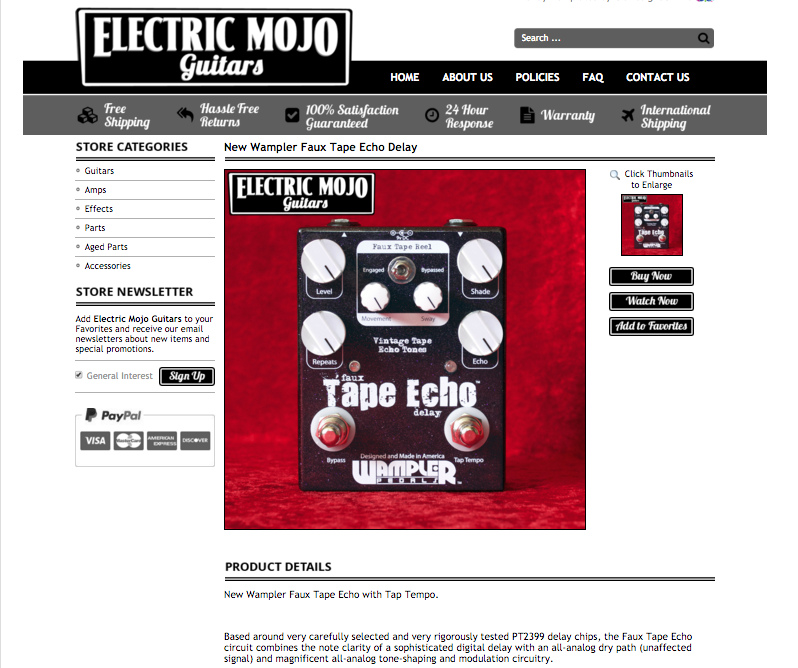 The listing template we created for Electric MOJO Guitars matching the one we created for their storefront, meaning it also shows the banner we created underneath the header to advertise the benefits and policies that our client offers. Having these little touches to help a store stand out is important to our team, so we make sure to work hard on doing just that with every design we create.
Other designs from our team:
Request a free quote now to get started
OCDesignsonline has a wide array of eBay listing templates to choose from on the site. Take a moment to browse our portfolio and request a free quote. Also, don't forget to find us on Facebook, follow us on Twitter and check out our Google+ Page too!