At OCDesignsonline we have the honor of working with many clients, helping them build a more successful store with a well performing design. Having an eBay storefront that shows your store at its best is important in bringing in customers and converting them into long-term patrons. Today we are sharing with you the design success story we created for Optica On Line, which we know is going to help them increase sales.
Optica On Line made the best decision for their store
It's important for eBay businesses, or any business for that matter, to represent themselves online as they would want to be seen by customers. We were able to help our client do just that by creating for them a beautiful eBay storefront design with a matching listing template.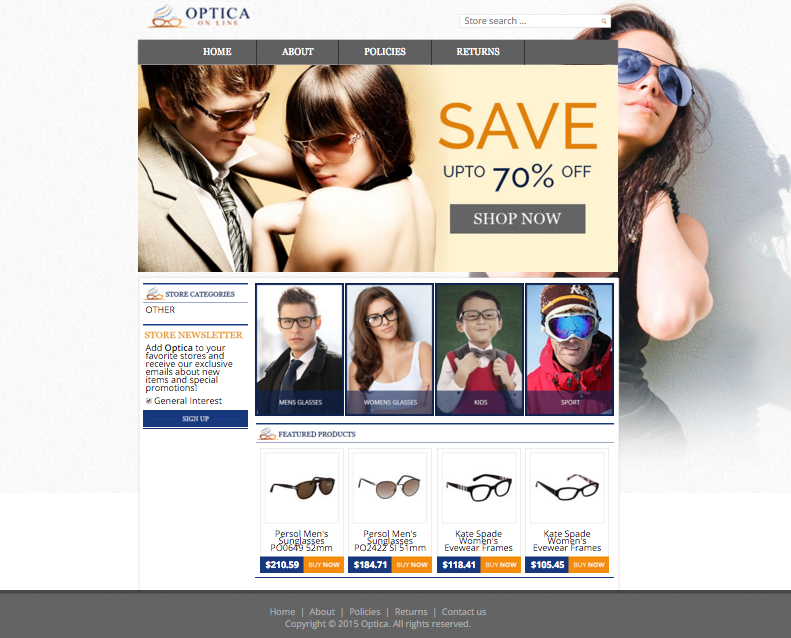 Not only do eBay designs help stores look more professional, but they also show potential customers that this seller is not someone selling old and worthless items they had extra of or a gift they ended up not wanting. Having a design shows people that this seller will take their patronage seriously. We were honored to help Optica On Line create this image with their customers in their high end discount store.
The custom eBay listing template works in our client's best interests
To match the hip and professional design we created for Optica On Line, we created a custom listing template to be added to their eBay product descriptions. This matching template will not only encourage customers that find our client through eBay search to purchase products, it will also help our client increase their average cart sizes because more customers than the average will go to Optica On Line's main store after seeing their template.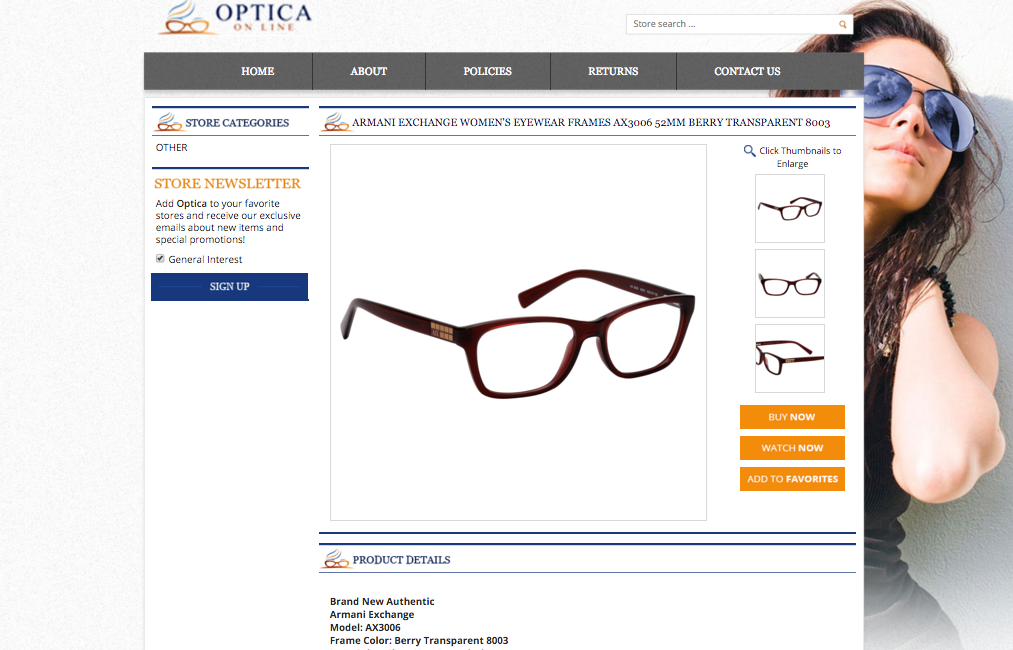 We highly recommend eBay sellers to purchase both an eBay store design as well as a matching template to optimize the profits they can receive.
Other designs we've created in the optical industry:
Request a free quote now to get started
OCDesignsonline has a wide array of eBay listing templates to choose from on the site. Take a moment to browse our portfolio and request a free quote. Also, don't forget to find us on Facebook, follow us on Twitter and check out our Google+ Page too!