Hello there from the OCDesignsonline team. Today we are sharing the success story behind our recent client, Hockey Authentic's, new eBay storefront design. This professional design helps our client sell more, perform better in SEO, and encourages long-term and customers to explore more.
This design helps our client stand out
Our client sells hockey, NHL, and other kinds of jerseys from various sports events. We created a professionally tailored design for this client, having a subtle ice rink background that fades into white, and a logo that helps the store stand out with its branded look.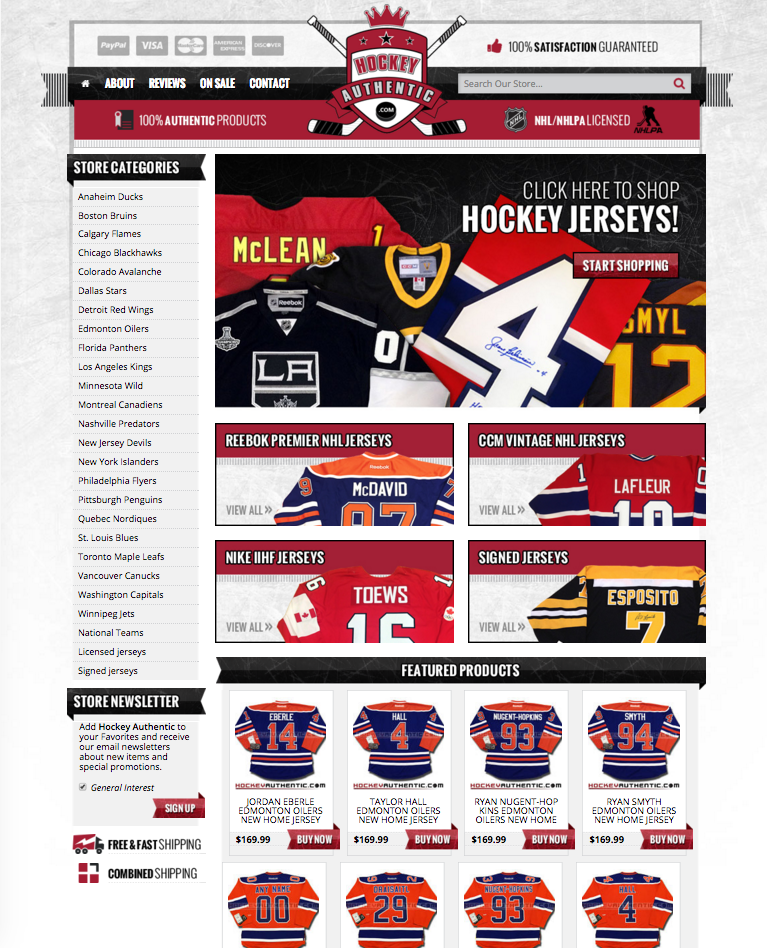 Many consumers new to eBay, generally see the store as people selling products from their basement rather than as the thriving family businesses that they often are. So having a design that shows the heart of a brand and appeals to their clientele is essential to beating those preconceived notions.
We believe we've done that with this design by sharing the clean lines of the jerseys in an organized way and by promoting their featured products and the teams they sell for.
The custom listing template works to our client's advantage
The custom eBay listing template we've created to match this store helps Hockey Authentic gain a professional look and feel from potential customers quicker, because many shoppers find stores through their listings rather than going to a store first.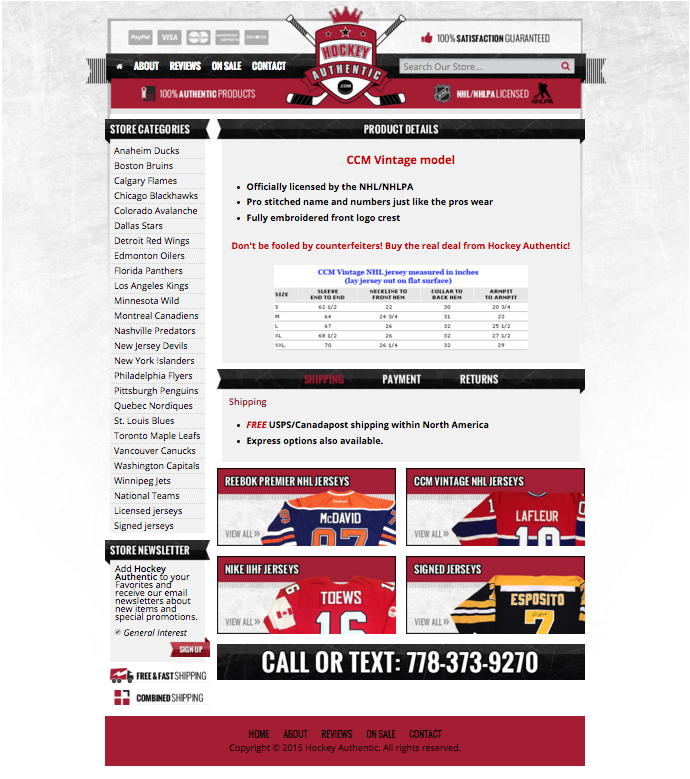 This listing template shows our client's patrons the many different categories that Hockey Authentic sells, bringing them to the matching storefront to shop more. We recommend all eBay stores have a matching listing template so that it shows brand continuity, rather than a mismatch of many different templates that may make a store like less accredited.
Other similar clients from the sports sector:
Make sure your store is ready for the holidays and the new year with a design from our team.
Request a free quote now to get started
OCDesignsonline has a wide array of eBay listing templates to choose from on the site. Take a moment to browse our portfolio and request a free quote. Also, don't forget to find us on Facebook, follow us on Twitter and check out our Google+ Page too!