OCDesignsonline loves helping clients do well, which is one of the reasons why we like to share our design stories on this blog. Spreading good cheer and successes is wonderful for our team. Today we are sharing the design for Sports Shades, a designer eyewear brand that sells both sports, lifestyle, and other kinds of styled shades. We happily helped them with a new eBay storefront design, as well as a matching listing template. Listing templates are an essential for eBay businesses so we were overjoyed that our client took our advice and added it to their design bundle.
The white space in this design helps products stand out
One guaranteed way to promote products is to help them stand out by having less clutter in a design. We used a minimalist approach with this design, sharing primarily three colors – white, blue, and grey.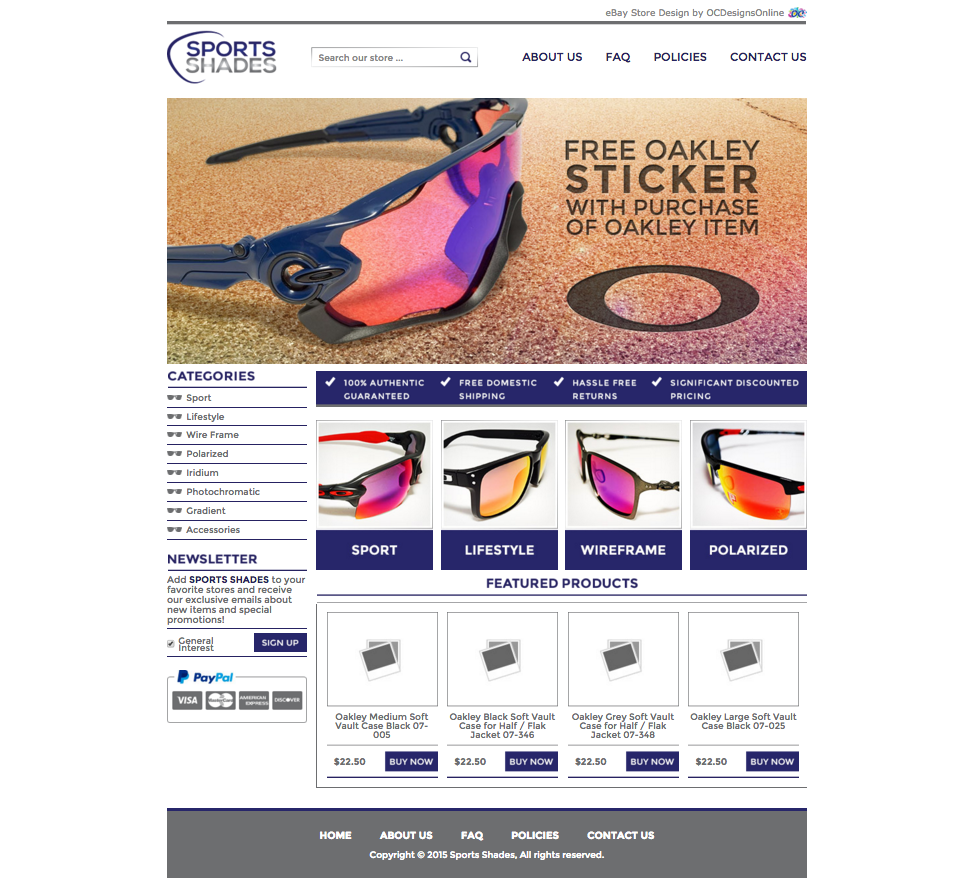 The white space we left in this design brings more attention to the ombre of color in these unique sunglasses, while the dark purplish blue we used helps emphasizes the different clickable category images we used. The Why Shop With Us? banner also stands out beneath the welcome image, showing potential customers what they can gain from shopping with our client.
Featured Products sell more
We created a custom listing template to match this design and with that we also added a Featured Products section to match that main store. Having this widget available in both versions of the site helps our client boost sales because it shows potential patrons more items they can add onto their cart, while also encouraging them to explore more into the eBay storefront if they hadn't already.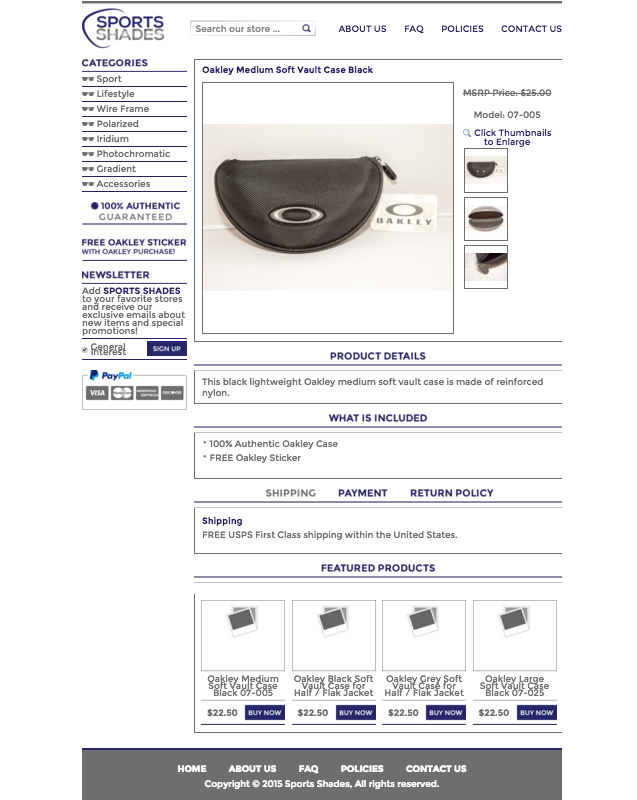 We know how important it is for eBay stores to stand out and with all of the experience we have working in different eBay sectors, we know how to do that. Contact us for a free quote today so that you can help your store excel this holiday season.
Other similar clients from our design team:
Request a free quote now to get started
OCDesignsonline has a wide array of eBay listing templates to choose from on the site. Take a moment to browse our portfolio and request a free quote. Also, don't forget to find us on Facebook, follow us on Twitter and check out our Google+ Page too!