One of our recent clients, The Aspecs, is a luxury sunglass store selling high end optics on eBay. We at OCDesignsonline were excited to design for them this new sales boosting eBay storefront that shares with their customers their brand image.
An important aspect of being a designer is seeing the heart of a brand and putting that soul into their design. We believe we were able to do that with Aspecs.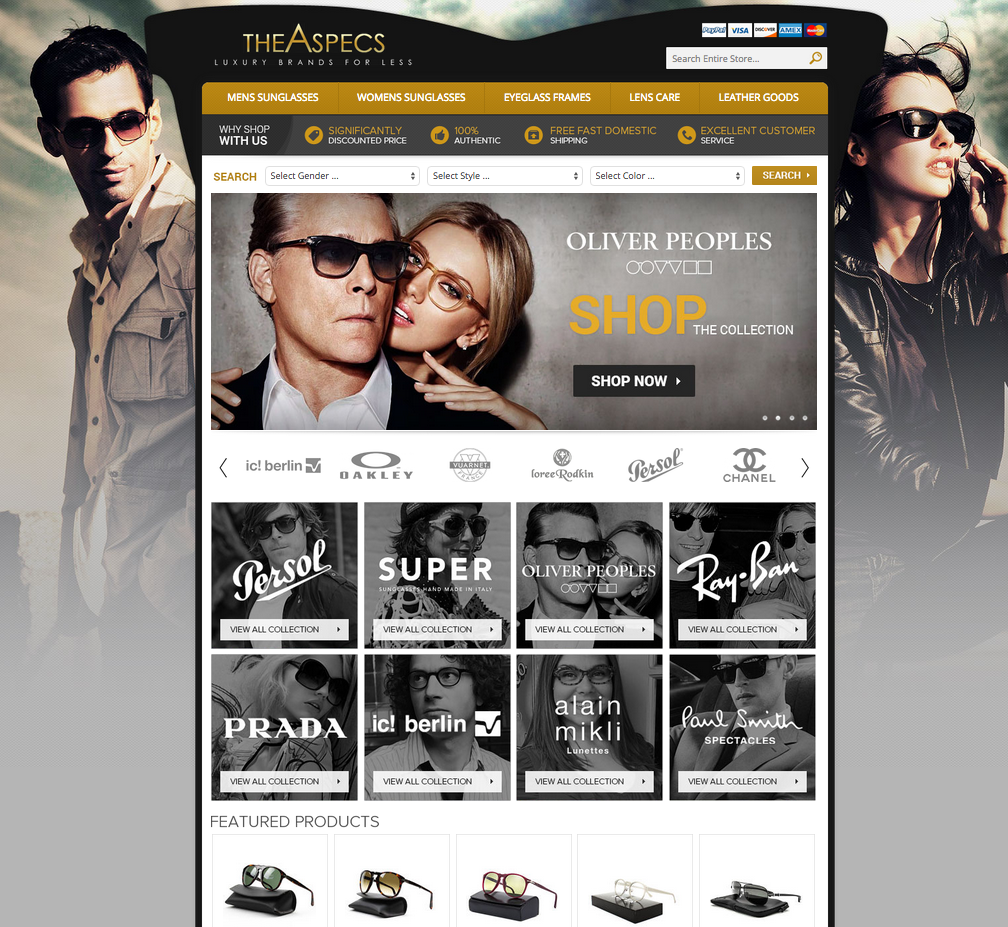 We created a separate (yet matching) design for their storefront, category pages, and listing page templates
Because the main design we created for The Aspecs features several horizontal photo category sections (which encourages browsing), it doesn't make sense to carry this over to the other sections of the store where products will be in this middle space. So we created a matching design with the store categories to the left for the category pages and added a different model photo on the custom listing pages.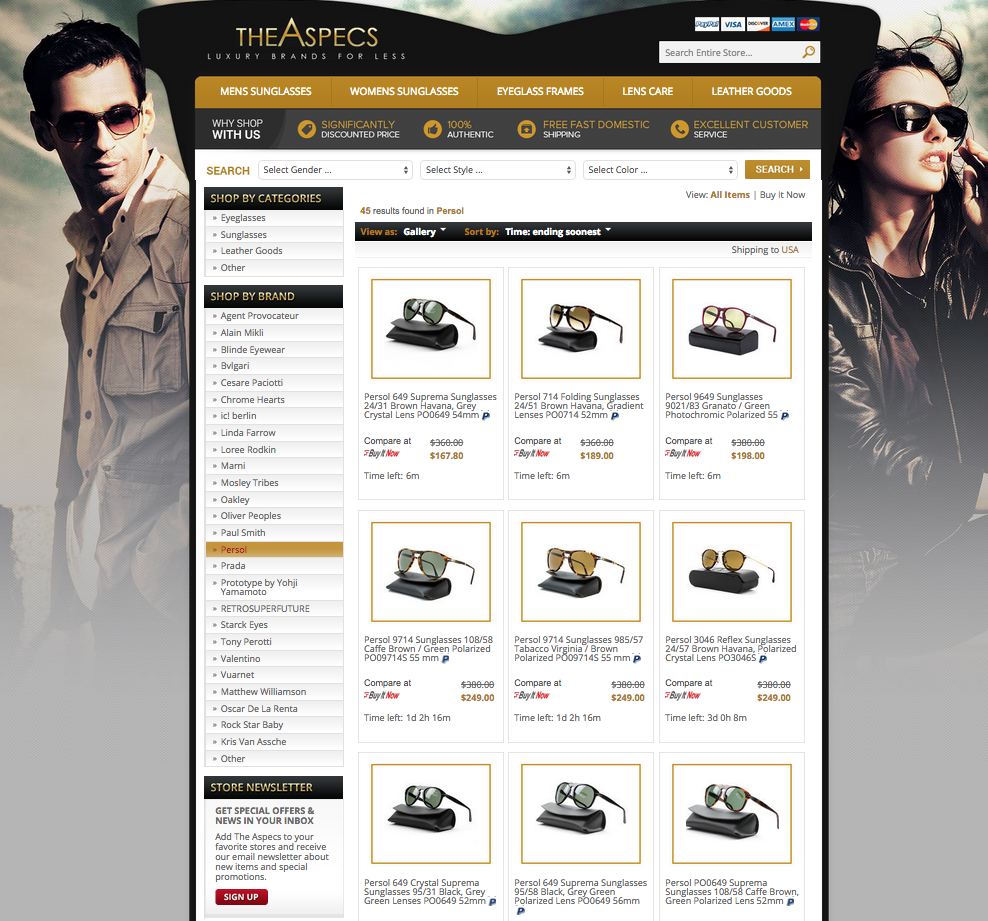 It wasn't possible to use the same background image in the custom eBay listing page so we added a different header section that included a model wearing high end sunglasses, this helps show potential customers that found this store through Google or eBay search what our client's brand image is all about. We also made sure to include product satisfaction buttons and other store guarantees to this page so that customers can see the value provided by our client.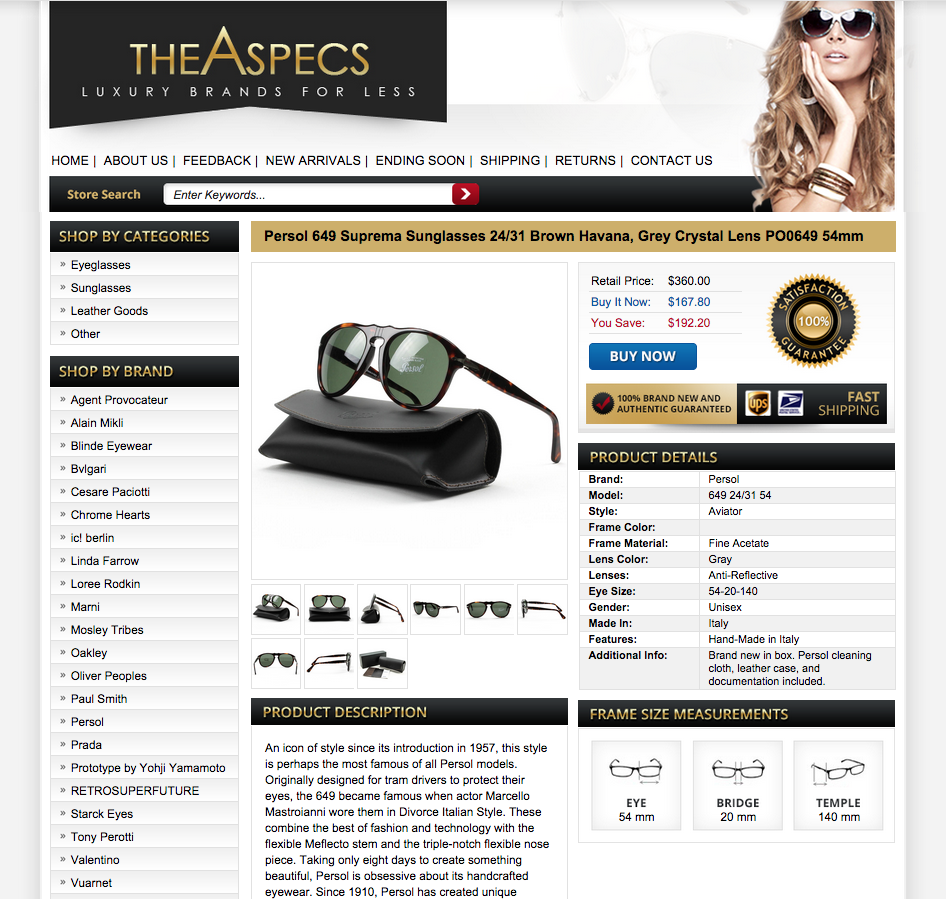 Listing templates are essential for eBay sellers because they boost sales, it's as simple as that. Anyone can sell on eBay, so why should a customer shop with our client? Because straight from the listing template they are showing potential customers that they are a thriving business that will take their patronage seriously.
We are ecstatic that this luxury brand has experienced increases sales after utilizing the design we created for them. This could be true for you as well, just request a free quote to get started.
Contact OCDesignsonline for a free quote today on your new eBay design
OCDesignsonline have a wide array of eBay listing templates to choose from on the site. Take a moment to browse our portfolio and request a free quote. Also, don't forget to find us on Facebook, follow us on Twitter and check out our Google+ Page too!