Our OCDesignsonline team created a unique custom eBay storefront and Bigcommerce store for our client, E2 Field Gear, and we couldn't be more excited to share these sales boosting designs with you. Not only are these two storefronts unique from one another, helping our client reach more customers, but they have moveable widgets that catch the eye.
Their eBay shop design grabs attention with moveable brand reel
Right below E2 Field Gear's welcome image, there is a revolving reel of featured brands available in their store. This adds to the credibility of the store and encourages customers to check into multiple pages, which increases sales for our client.
Underneath the second banner image is also a best selling items widget. This brings attention to featured products, helping to increase customer shopping cart addons.
Their best selling item, their Oakley Dark Amber glasses, also shows the custom listing page we put together for our client. Custom ebay listing templates create a synergized brand image for E2 Field Gear, which is something that brings in loyal eBay customers.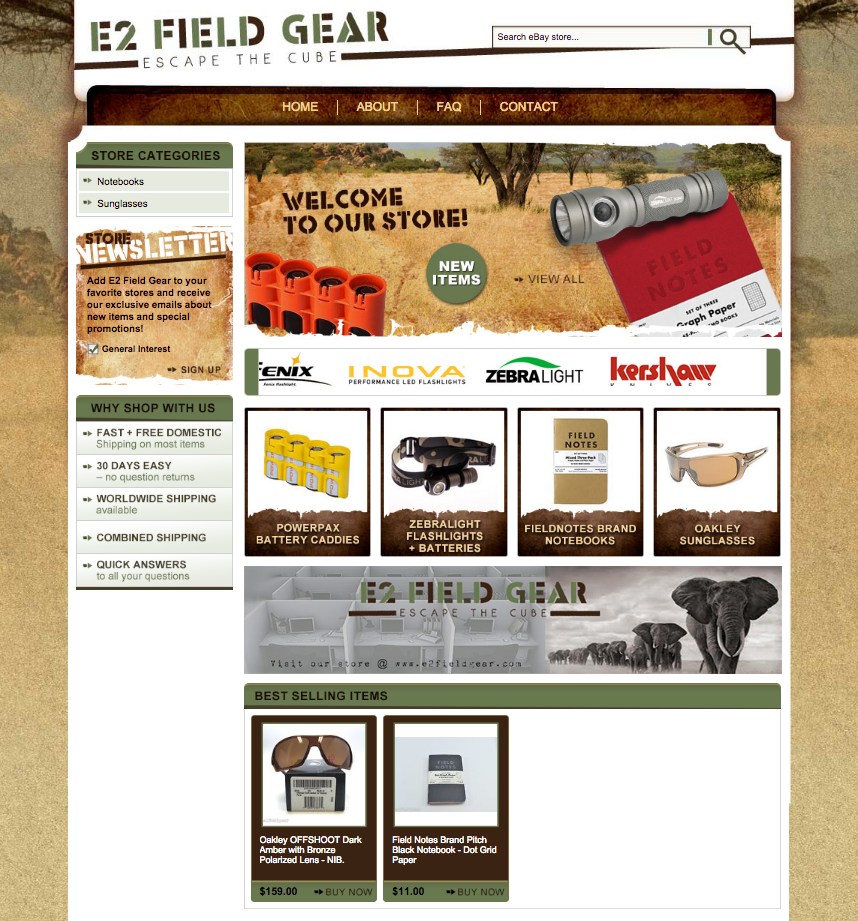 The eCommerce site we created for E2 Field Gear curates a different look
We provided a completely individual look for E2 Field Gear's Bigcommerce storefront. The logo and general feel of the site is completely unique, helping our client reach a different customer base. This design features a slider that shares different featured knife designs, helping to increase sales of this featured item. Their elephant logo is much more apparent in this version of their store. Our client's header has clickable links to their social media account of choice and to their newsletter, an important feature we added to guarantee an increase in followers.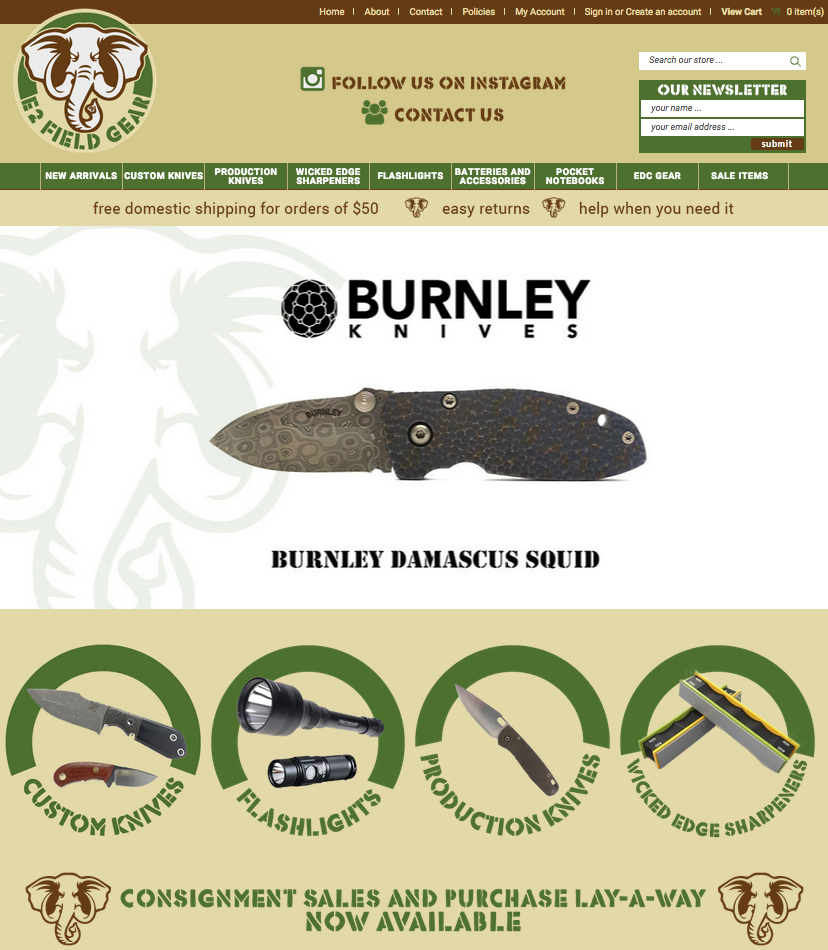 Contact OCDesignsonline today for a quote on a custom ecommerce package
Here at OCDesignsonline, we have a wide array of eBay listing templates from which you may choose. Take a moment to browse our portfolio and when ready, request a free quote. Also, don't forget to find us on Facebook, follow us on Twitter and check out our Google+ Page too!