OCDesignsonline loves hearing about entrepreneurs, especially those that work together as a family. Today we are sharing a design write-up on the design we created for Jenny's RC Sports — a husband and wife team that has been selling on eBay since 2003.
We created a look that mimics products sold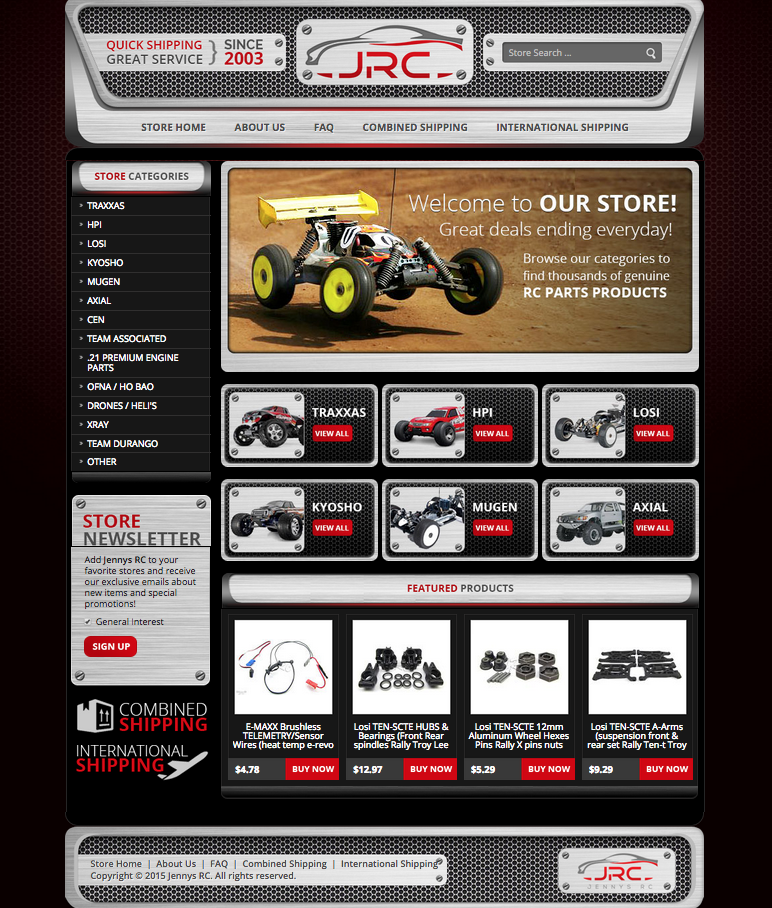 For this design we went for a metallic look to mimic some of the aspects of the products sold. The mesh in the design was chosen for this same reason and the black contrasts with the silver very well.
To encourage browsing and additional sales for our client, we created a section of clickable image categories for some of their main categories as well as a featured products section below that.
Featured products sell more items
Featured products and daily deals are high performers for a reason. Showing products to potential customers without them having to look for it is a great way to convert them into purchasers and show them what a store has to offer.
Custom listing templates bump up the sales even more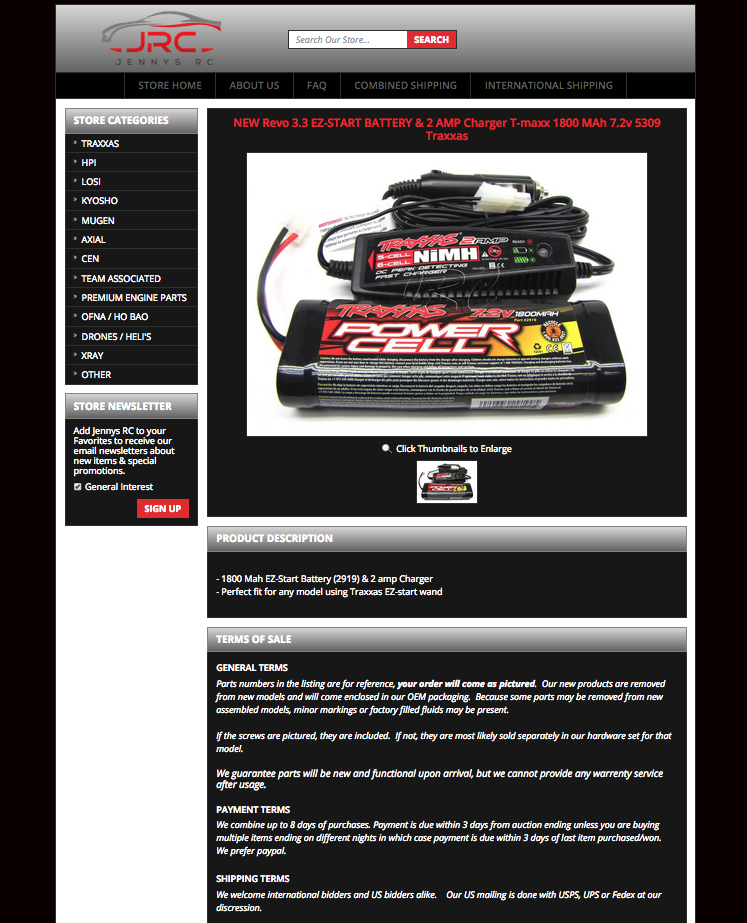 Then the icing on the cake, once a customer clicks on the featured product or finds a product through eBay search they'll see the continuity of the store on the listing page. Many eBay stores don't have listing pages that match their stores and it is a huge oversight because it makes the store in question look less professional.
At OCDesignsonline we can make your store stand out, sell more, and look more professional. All you have to do is contact us to get a free quote so that you can get started.
Contact us for a free quote
OCDesignsonline has a wide array of eBay listing templates to choose from on the site. Take a moment to browse our portfolio and request a free quote. Also, don't forget to find us on Facebook, follow us on Twitter and check out our Google+ Page too!