OCDesignsonline loves working with international eBay brands, especially with our friends in Australia. Today we are sharing with you the design we created for our recent client Top Quality Products Warehouse, a diverse shop that sells a large variety of home and lifestyle items.
Other Australian stores we've designed:
We help brands bring their best foot forward
Our client works hard to guarantee top quality, reliable postage, a pet and smoke-free shipping environment, and professional service. We worked to help them show potential customers these guarantees with a Why Shop With Us? banner below the header.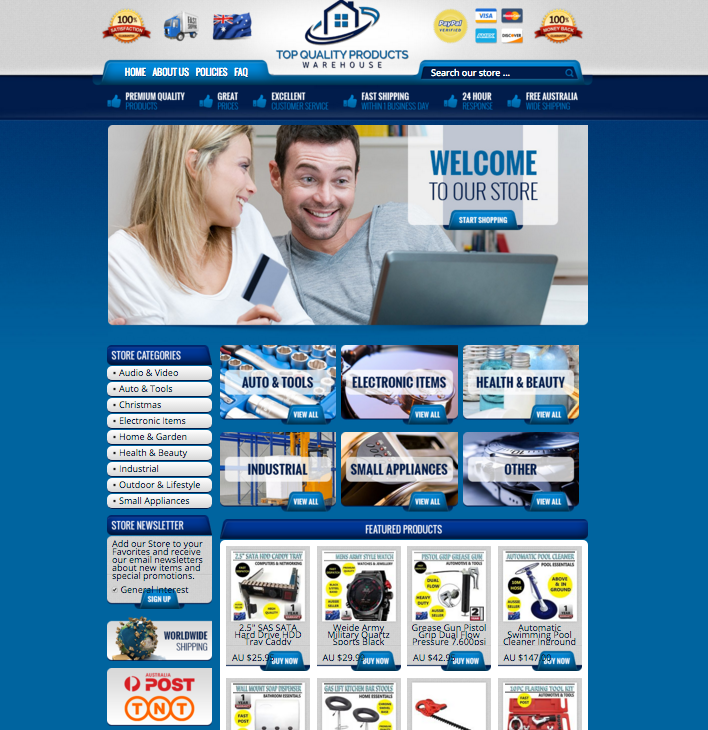 On either side of our client's logo, we added some banners to help add to the value customers can gain from Top Quality Products Wholesale. We've added icons to represent the different payment methods accepted by the store and an Australian flag to show their basis of operation.
We created a custom listing page to help our client sell more
It feels like in almost every design write-up on this blog we speak about the importance of custom eBay listing template designs. They help bring in more sales because having a listing description that matches the store helps customers see the professionalism a brand has as well as encourages them to search for more items to add to their cart.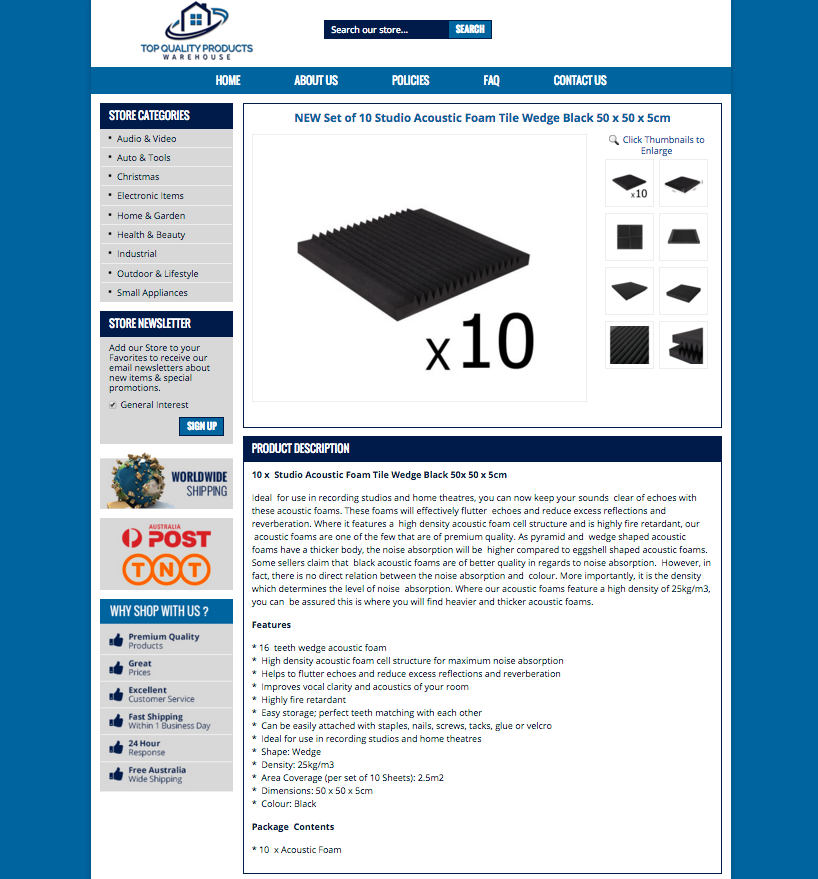 The custom listing template we created for our client features all of the elements from their blue store, just in a more condensed way so that it helps their potential clientele see all they can gain from shopping at this store.
If you want your store to sell more, you need a design team that knows what works and what doesn't. We won't waste your time or your money, we'll just create for you a store that makes you more money.
Request a free quote to get started
OCDesignsonline have a wide array of eBay listing templates to choose from on the site. Take a moment to browse our portfolio and request a free quote. Also, don't forget to find us on Facebook, follow us on Twitter and check out our Google+ Page too!