Our recent client, Dollar Hobbyz, is the largest RC kit shop in the world. What an exciting client for us to have at OCDesignsonline. This niche RC shop sells items at up to 95% off of retail price, making them a great place for new and old hobbyists to shop.
Today we are sharing a write up for their new eBay storefront design created by our design team, featuring completely original banners and a matching custom eBay listing template design to help them sell more.
Other hobby seller designs from our team:
Rolling brand real helps increase credibility
We created a rolling band real for our client right below the main header to help showcase to new and potential customers the brands available to our client. This helps them show their credibility and the convenience they can provide. The black, grey, and white works well with the customers of RC parts.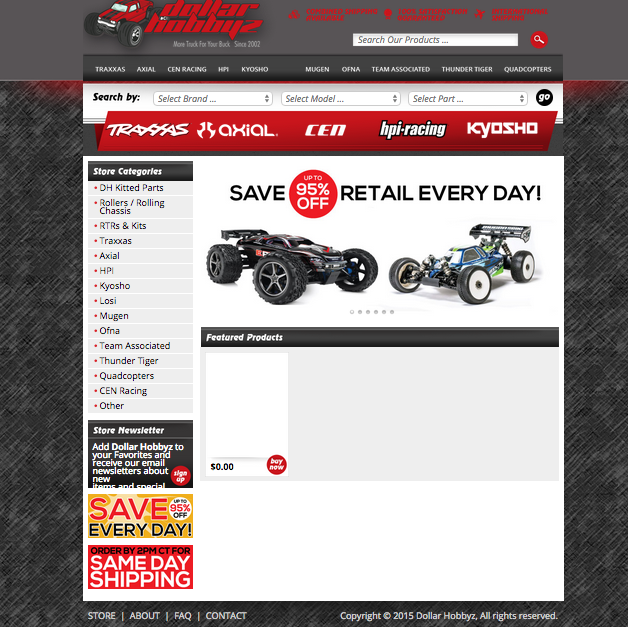 Additionally, we put together a Featured Products section for Dollar Hobbyz. Featuring certain items in this way can be used strategically by eBay sellers to showcase seasonal items, limited edition sales, the best a store has to offer, or even on sale items that need to be sold quickly. Basically, it helps sellers increase the browsing time of their customers — helping stores increase sales.
The custom listing template is the icing on the cake
An eBay listing template is essential for serious sellers because then when potential customers find their listing from eBay or Google searches will know that this store is not run by a random person getting rid of their extra items, but rather by a professional seller looking to take their patronage seriously. In short, it converts more people into long term customers. These connotations work well for Dollar Hobbyz and their large base of international sellers.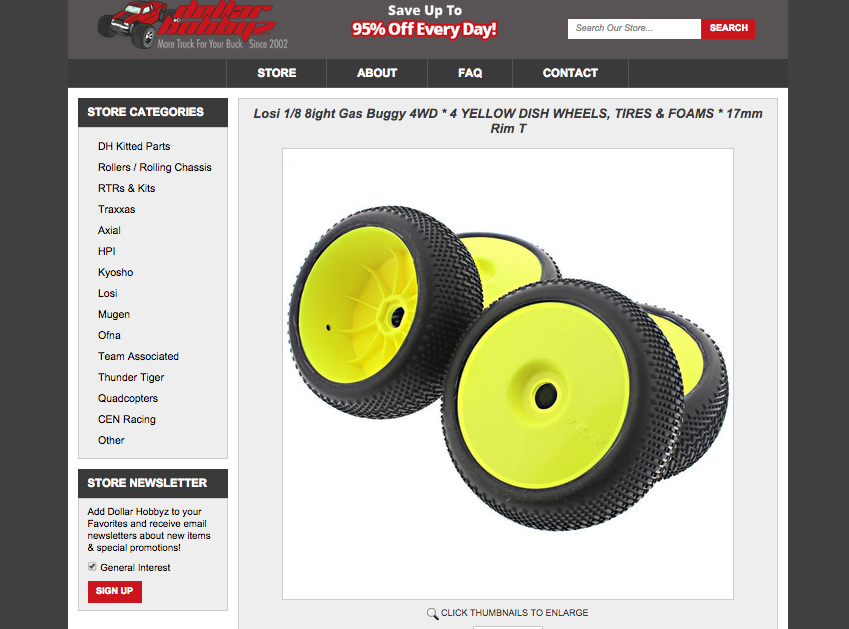 Having a great design and listing template is one of the most important things you can do as an eBay storefront owner because it gives your store the leg up on the all important first impression. It's as easy as one, two, three to get started. Just request a free quote. Your new store is waiting for you.
Contact us for a free quote today
OCDesignsonline have a wide array of eBay listing templates to choose from on the site. Take a moment to browse our portfolio and request a free quote. Also, don't forget to find us on Facebook, follow us on Twitter and check out our Google+ Page too!