We at OCDesignsonline are firm believers that hobbies are essential in a person's life. They help you relax after long work days and bring in so much extra joy. So when Falcon Hobby Supply consulted us about a custom eCommerce package, we were so excited to get started.
We provided for our client a custom eBay storefront, category page, custom listing page, and also aBigcommerce page to match.
Matching sites build brand continuity
Our client's eBay store and Bigcommerce store were created to match perfectly so that customers could shop with whatever platform they feel the most comfortable with.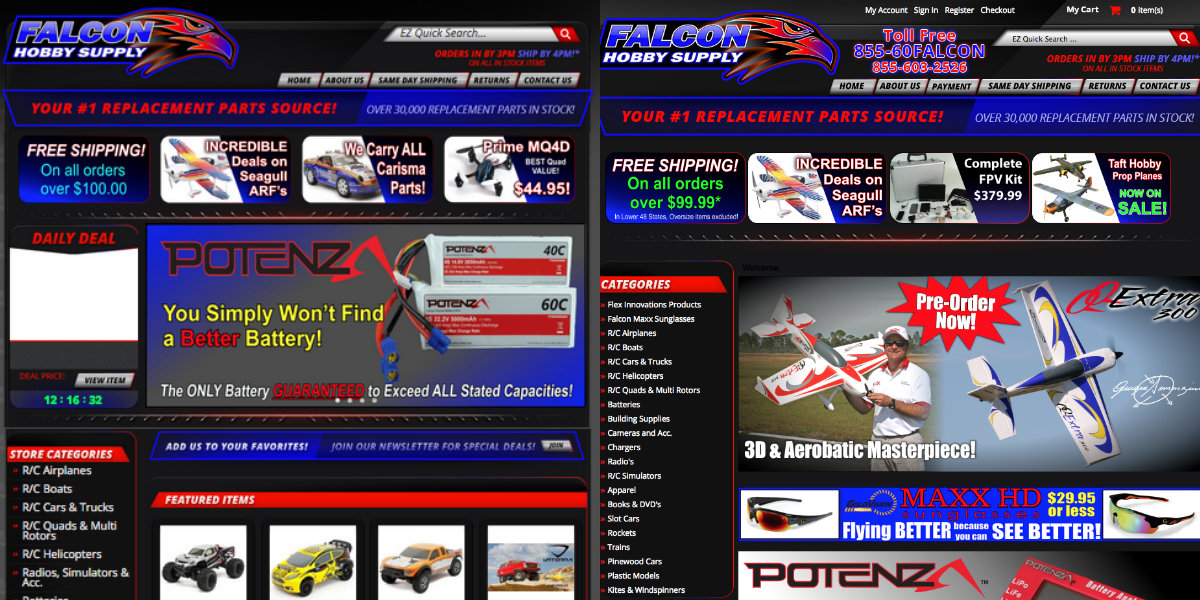 The bright colors of the logo were spread throughout the site, popping against the black background. Since many of the hobbies featured are sports generally supported by men, we made sure to incorporate what we saw as a more masculine theme. We believe it translates well with the brand image.
Custom category pages and listing pages to match their eBay storefront increase sales
We also created matching category and listing pages for our client so that their eBay store attracts more customers with their professional look. A custom listing page helps create a seamless look that brings new customers to your storefront. We at OCDesignsonline highly recommend listing pages for everyone that orders a custom eBay store design from us because it makes all of the distance when it comes to sales. Not to mention, having searchable category pages strategically increase SEO impressions for your brand.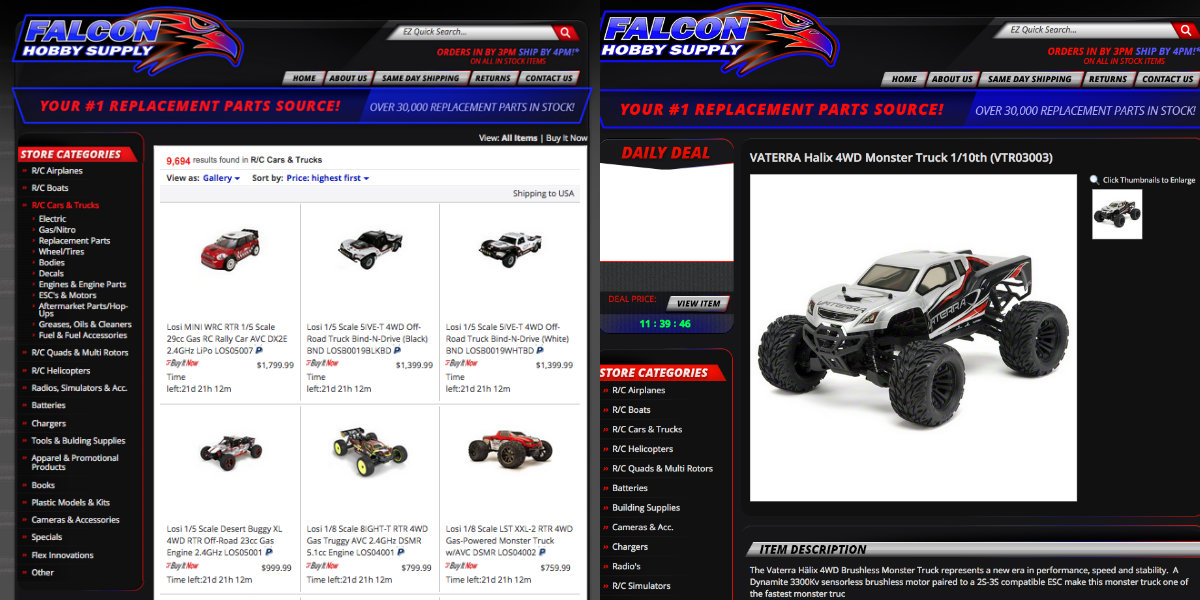 Contact OCDesignsonline for a free quote on your custom eBay store design
OCDesignsonline have a wide array of eBay listing templates to choose from on the site. Take a moment to browse our portfolio and request a free quote. Also, don't forget to find us on Facebook, follow us on Twitter and check out our Google+ Page too!