OCDesignsonline loves helping stores reach their goals. Gettting emails from former clients saying how happy they are with their designs and how much it has changed their bottom line makes us so happy.
Today we are sharing some of the details behind the Search Engine Optimization (SEO) themed design we created for our recent toys, gifts, and collectibles eBay seller Jelfish.
Jelfish specializes in different character items so we wanted to help their products rank higher in the online space.
We created easily indexed keywords for our client
The main way we helped our client rank higher and sell more is by making sure that their store categories and relevant character items were easily indexed by Google and other search engine crawlers.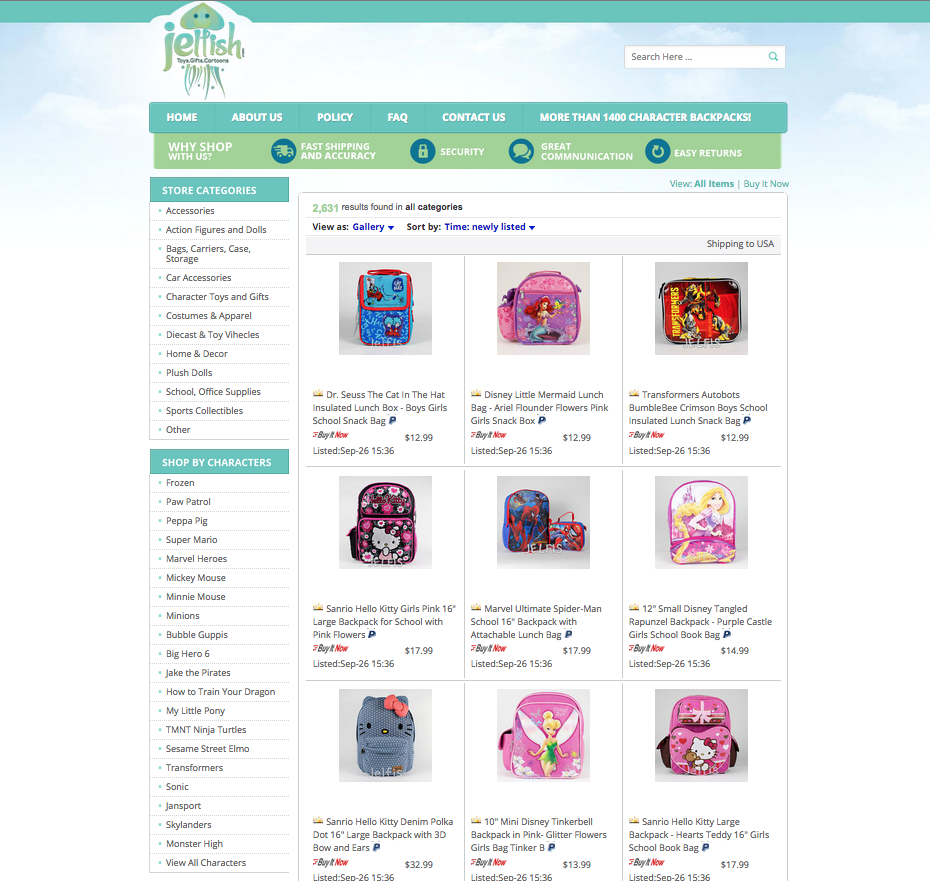 To do this we made sure that the categories on the left of the site were above the fold and clickable. By not having a welcome image and having all of the store offerings visible right away, we are making sure that potential customers and search engines see the most products possible. Customers can quickly see that Jelfish specializes in character backpacks (selling more than 1,400 of them in this store alone) as well as a sampling of what characters they can find from our client, like Hello Kitty and TMNT.
Then we featured a "Why shop with us banner?" to show value
Our client is committed to having 100% customer satisfaction so we made sure that potential customers can see right away how committed they are to this fact by sharing some of their store policies on this front page. Additionally, Jelfish shares their satisfaction goals in their About Us section as well as sharing commonly asked questions in their FAQ. Jelfish is committed to helping their clients feel informed about their decisions.
Custom listing templates bring in more sale
We also created a custom listing template for our client. eBay listing templates are one of our favorite things to design because we know how much they help our clients. Listing templates show eBay searchers that this store is a professional seller ready to make a good impression. These templates encourage shoppers to check out more of their items as well.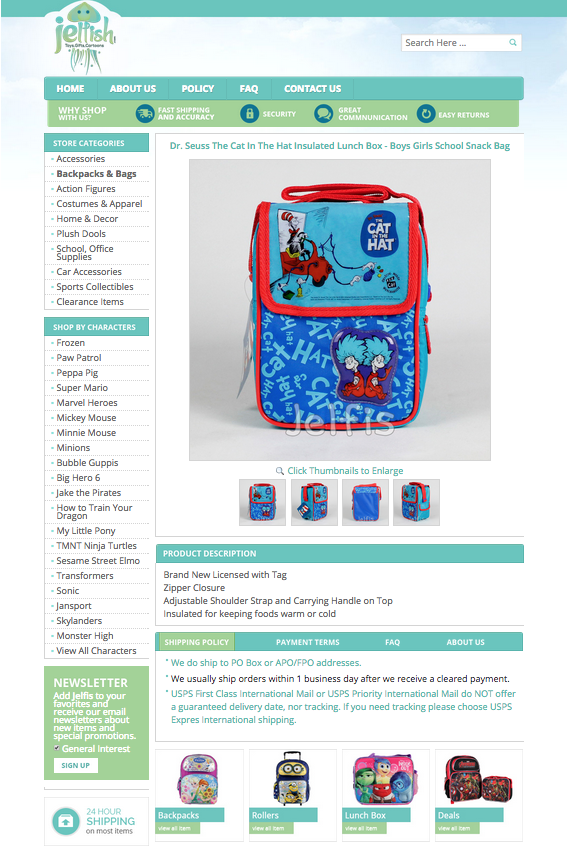 We even created custom category areas with clickable imaged that drive people back to the home page of this store.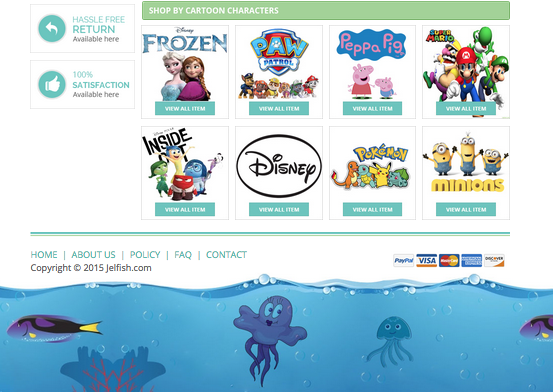 Basically, stores sell more when they have a listing template. No matter how you spin it, having a matching template helps eBay brands.
Contact us to get started
OCDesignsonline has a wide array of eBay listing templates to choose from on the site. Take a moment tobrowse our portfolio and request a free quote. Also, don't forget to find us on Facebook, follow us onTwitter and check out our Google+ Page too!