Posters are for more than just adolescent girls looking to wallpaper their rooms with the latest teen idols. They are a solid representation of culture be it in the form of movies, sports or reprints of classic works of art. With the right frame you can take these 2-dimensional spreads to new heights, making them a visual focal point in your home.
The Poster Outlet makes it easier than ever to outfit your home with the things that are most representative of you, thanks to this custom Bigcommerce store design from OC Designs Online- the 'poster child' of ecommerce web design!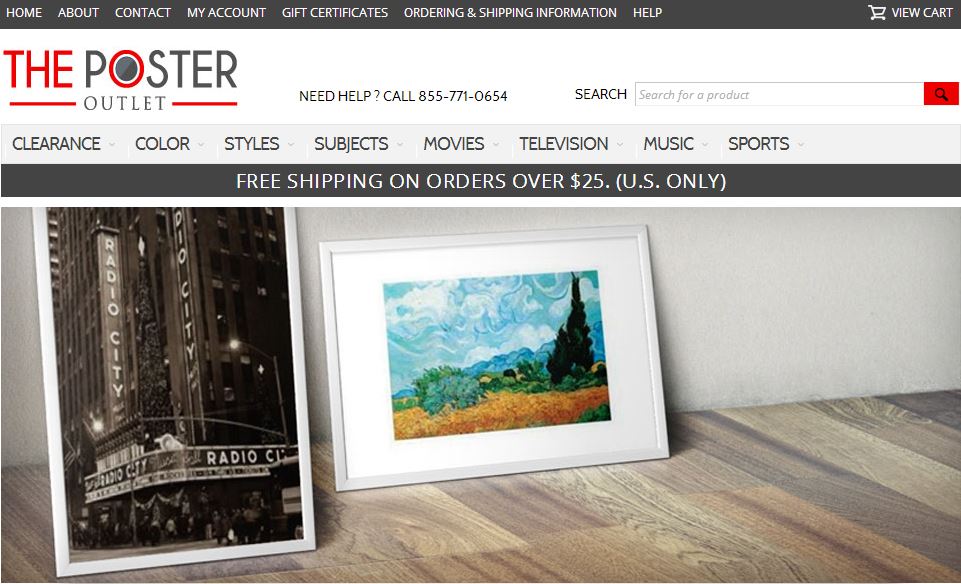 With the main navigation bar sectioned at the very top of the storefront, our designers leave ample room for the art below and make it easy for customers to access key info including their account details, how to buy gift certificates, read through ordering & shipping information or view their carts.
Searching for a special product is a snap with a custom search bar which appears to the right of the red and grey logo and customer service number.
Browsing is made easy with tabs indicating posters sorted by clearance, color, style, subject, movies, television, music or sports.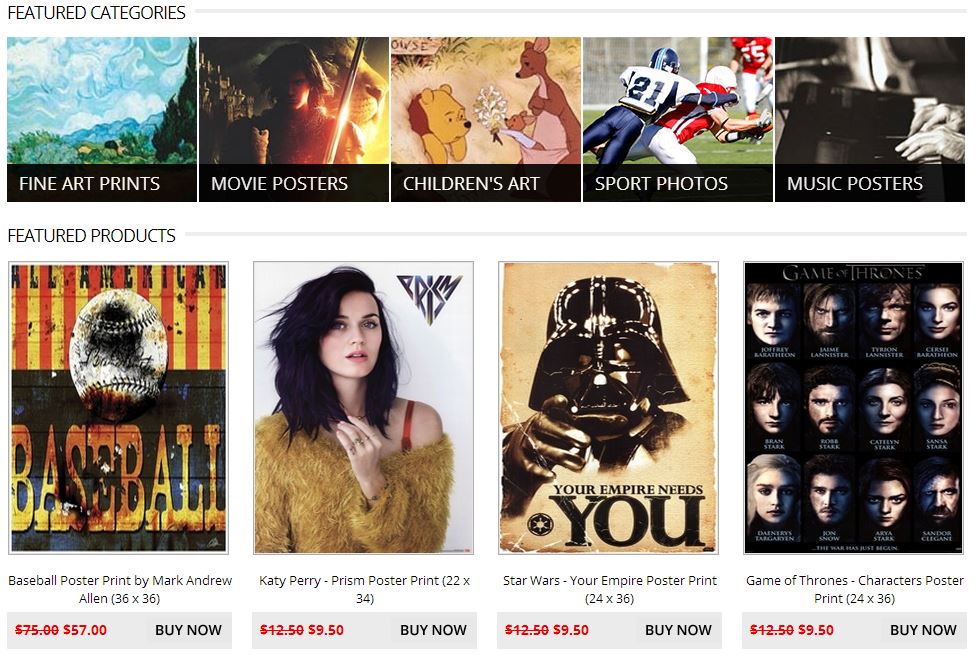 In the midsection, featured categories make it a cinch for shoppers to browse for fine arts prints, movie posters, children's art, sports photos, or music posters. No matter your hobby, The Poster Outlet has you covered.
A section of featured products below displays a collection of the store's top sellers, all at a discounted rate. Savings are easily identified in red below the poster dimensions, helping you to easily select the frame that's right for your new find.

Finally, a clean yet prominent display makes it easy for shoppers to sign up to join the mailing list and stay on top of sales or new merchandise. A custom footer underneath conveniently links to key store information, account details and store categories before launching into the most prominent ways to get in contact.
The Big Commerce platform offers tons of features for online retailers. OC Designs Online and our expert graphic designers have created many Big Commerce store designs.
Think the Big Commerce is right for you? Let us show you the features and turn your online store into something special that will stand above your competitors. Feel free to browse our portfolio and be sure to find us on Facebook and Twitter!