If you are looking for gold, watches or virtually any type of jewelry, eyewear or accessory, you will be enchanted by the selection available at Gold and Watches. This eBay store offers a beautiful, high quality selection at highly competitive prices.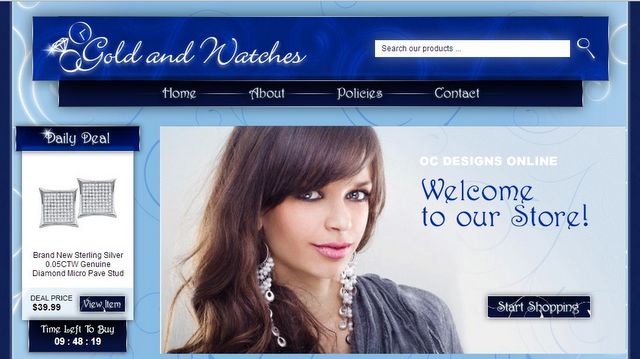 To help this retailer stand out over its competition, Gold and Watches turned to OC Designs Online for an eBay store design. Rather than create a clichéd design with a gold-tone color scheme, OC opted for a striking layout in icy blue shades with sparkling diamond-like accents.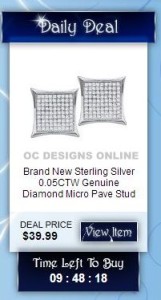 The store's logo graces the top of the page in a cobalt blue box, which is slightly translucent and allows the scrolling background design to show through it. The logo itself is in a lovely, legible white script with an outline of a timepiece and a twinkling diamond attached to the text. The search box to the right of the logo is a clever aspect of this eBay store design, enabling shoppers to find precisely the items they dream of.
The next section, and perhaps most prominent part of the eBay store design is the Welcome section. A doe-eyed model adorned with an oversized pair of silver beaded earrings smiles coyly at the shopper.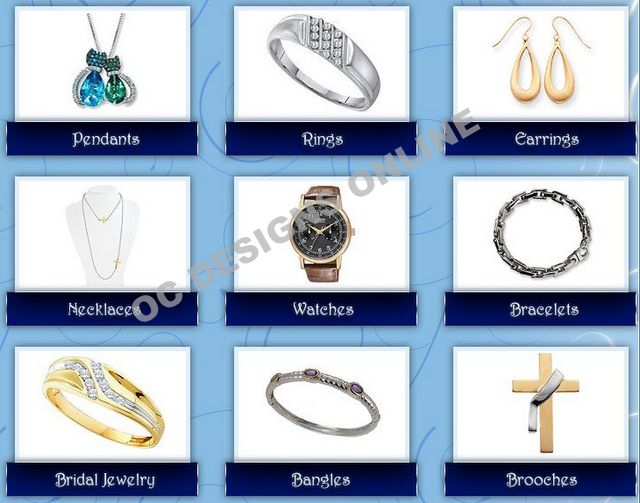 Next to her, the words "Welcome to Our Store!" and a Start Shopping button invite visitors to begin perusing the store. The entire section is linked to the store inventory, so customers can click anywhere and start shopping.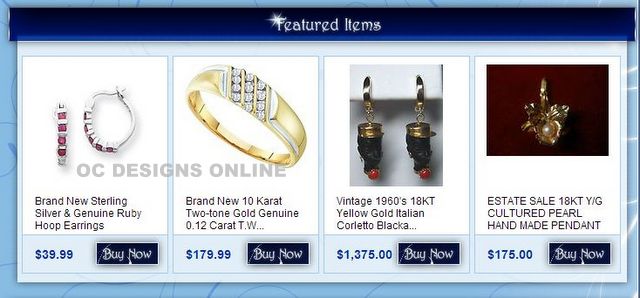 A segment containing nine categories in rows and columns of three makes it easy for consumers to browse for sparkly baubles by grouping. Each category presents a corresponding, colorful image on a stark white background and a deep blue label with a three-dimensional effect applied to it.

One unique feature of this eBay store design is that it boasts both a Featured Items section, displaying a handful of items with prices and descriptions, and a Best Sellers section, showing images, prices and descriptions of some of the most popular items the store has to offer. In addition, a Daily Deal is highlighted in the upper-left corner of the page, flaunting an eye-catching item with a special price.
There are many eBay store design options, but if you want a layout that is anything but vanilla, consider OC Designs Online. We invite you to browse our expanding portfolio of stunning designs and request a quote to learn more.
Don't forget to look us up on Facebook, follow us on Twitter and check out our Pinterest boards, too!