Many people are afraid of infographics—how are they created and if there are websites that allow you to create these for free? Many online retailers are taking advantage of infographics and here, find out why infographics are the next big thing in ecommerce and how you can get in on the game—and OC Designs Online can help!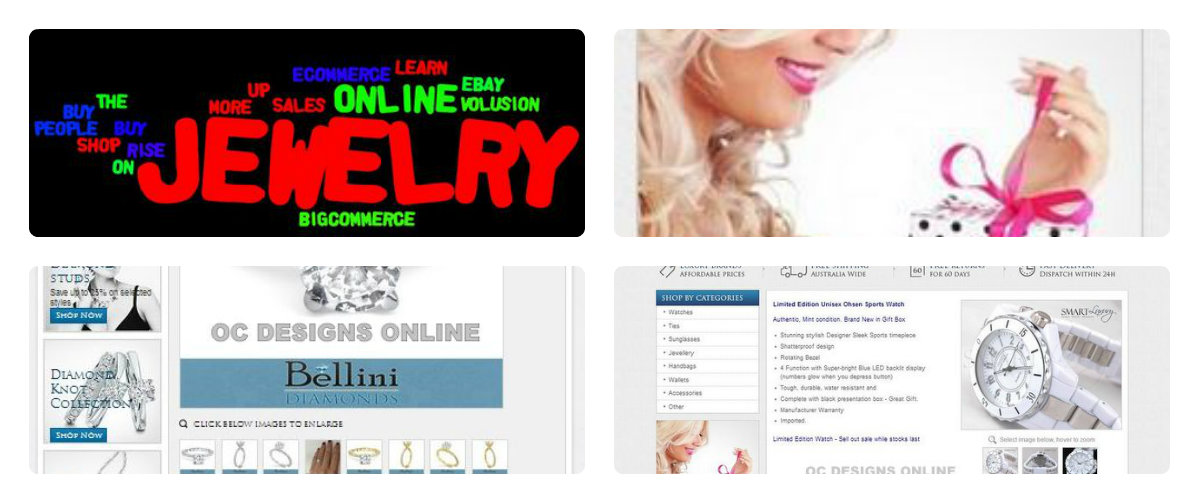 Three Types of Infographics
First off, there are basically three types of infographics—a static image that can't be clicked on—only viewed and those that utilize tools like HTML5 and Flash to make them clickable to reveal certain statistics or information. If you're not HTML or Flash savvy, the second type may be hard for you to master but our expert designers at OC Designs Online can help with that! Finally, there are video infographics where images of your hot sellers are put into a slideshow with music, text and even voiceovers.
A Static Example
Jill Kocher wrote an amazing article for Practical Ecommerce, "The SEO Benefit of Infographics" in December of 2012.
Inserting infographics right on your storefront will catch the viewer's eye and engage them. Static infographics can be inserted in your welcome section, as your top banner or anywhere in your storefront depending upon the ecommerce platform you use.
An example of one great static infographic is from PriceGrabber to announce how much shoppers could save during the Black Friday holiday shopping season: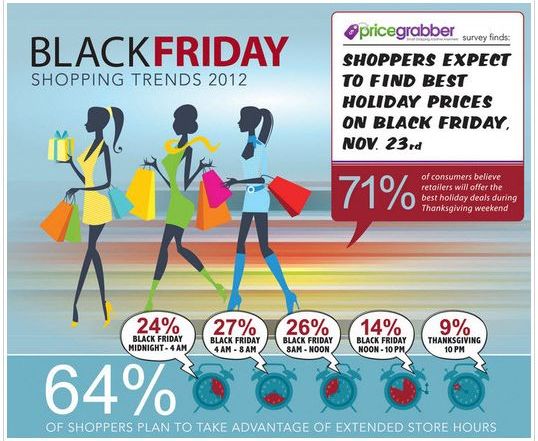 Although static images don't go anywhere, they can convey quite the message and are easily changed.
Flash Infographics
Ever see a graphic where you could click on parts of the graphic for an interactive experience? These are flash infographics and are done using Flash and HTML. An example of this type of infographic is seen below where consumers can click on a number on the map shown and instantly find out what businesses are in this town: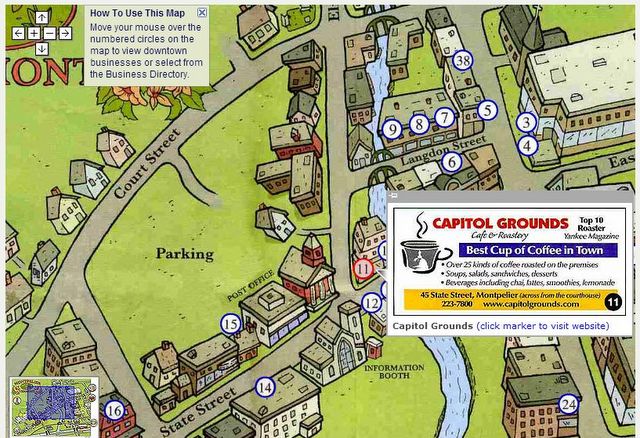 Video Infographics
Videos with images and HTML can also be inserted and used as infographics. These are more of a cluster of images made into a slideshow with voice text or music to convey a message within your ecommerce storefront.
Below, find this video type of infographic, "Crisis of Credit." These videos can be placed on YouTube and it's easy to embed the code into the HTML section of your storefront or if you utilize an ecommerce platform that allows for blog posting—you can also embed the code there as well.
How They Help with SEO
Google, as they say, is King of search engine land and because they own Google+ and YouTube, they are more apt to find an ecommerce store that has an infographic—especially those using great SEO and keywords.
Wouldn't your ecommerce store benefit from being found quickly on page one of a Google search?
Free Infographic Websites
There are a few free infographic websites—the first image in this blog post was created by Pixlr and Wordle!
A list of the most popular free infographic websites is listed on the Infographics Archive website.
Each of these free infographic tools are easy to use and many come with free tutorials to help you design the best infographic for your ecommerce store.
Help From the Experts
OC Designs Online believes infographics are the next big thing in ecommerce and for that reason when you contact us for a custom online store design quote for one of the many ecommerce platforms designs we can create for you, ask us about infographics and how they can be inserted into your storefront to engage online shoppers.
Creativity and design is our expertise and with our ideas and your retail experience, we can help you with static, video or flash infographics that will make your store stand out above your competitors!