Not so long ago, we held our very first sweepstakes where folks could enter to win a free eBay store redesign and that winner was Dash Dot Books! Owners Robert and Carol are now boasting a fantastic new eBay store design and not only did we want to announce their transformation—we wanted all of you to see it!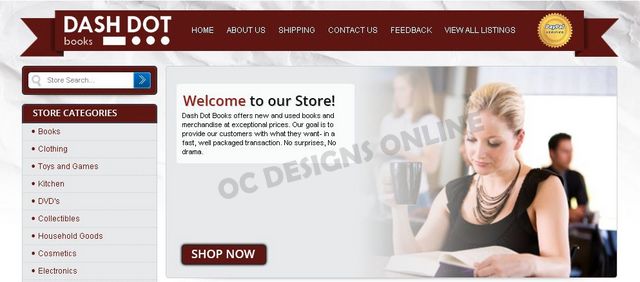 A visit to their new storefront redesign and you'll see Dash Dot Books offers new and used books and merchandise at exceptional prices! As they state: "Our goal is to provide our customers with what they want—in a fast, well packaged transaction. No surprises, No Drama!"
As all of our clients know, we treat all of everyone as if they were our "only" customer and work closely with them to help create an eBay store design that aligns with their ecommerce goals, welcomes shoppers in and of course what we like to call—an eBay store that doesn't look like an eBay store!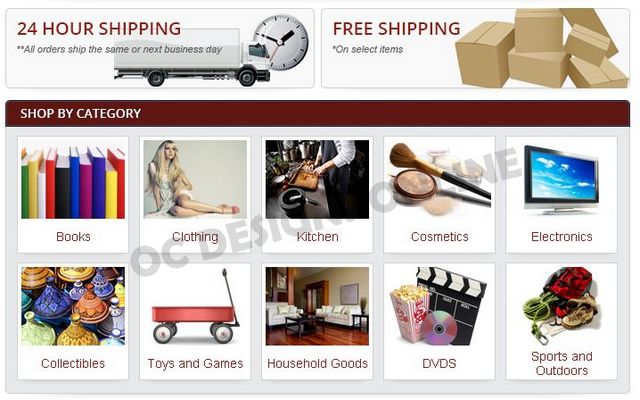 With a 99.7 percent excellent feedback rating from their customers, Dash Dot Books new storefront is full of eBay must haves, graphic imagery and important why buys!
At the very top of the storefront, we utilized their logo and an attractive brown hue for their top navigation bar where shoppers can learn more about this eBay retailer, read their shipping policies and feedback, contact the seller or view all listings. To the right of the navigation bar, shoppers learn instantly that Dash Dot Books is PayPal Verified!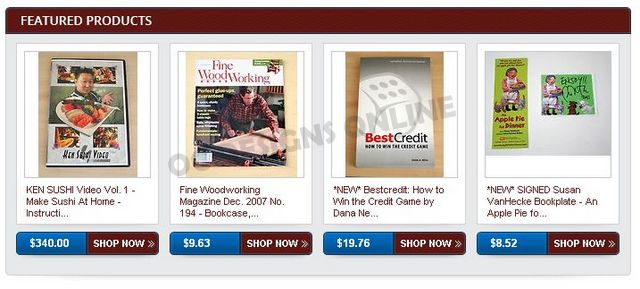 Next comes what we at OC Designs Online call eBay store design "must-haves"—an easy to use search the store tool—it's important to offer lots of ways for online shoppers to find exactly want they want within your ecommerce store!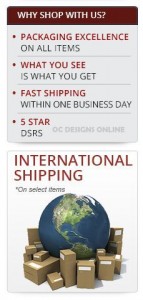 The welcome box depicts the store's mission, enticing imagery and an easy to see (and click on) shop now button. Shoppers also learn they offer 24 hour shipping and free shipping on selected items—again important why buy from us elements.
The left sidebar begins with a store category list where shoppers can browse everything from books to clothes to DVDs to electronics and more! Beneath the store categories list, those interested can sign up for a free newsletter and are informed of essential why buys for continuity like how Dash Dot Books offers packaging excellence, promise what you see (and buy) is what you'll get and that they offer international shipping on some items.
The mid-section of this eBay store design is full of shop by category clickable boxes with enticing imagery and below that is their featured products section—again with clickable boxes for easy shopping. At the bottom of this eBay store redesign for our sweepstakes winners Robert and Carol, we included a mini sitemap and repeating logo for brand building.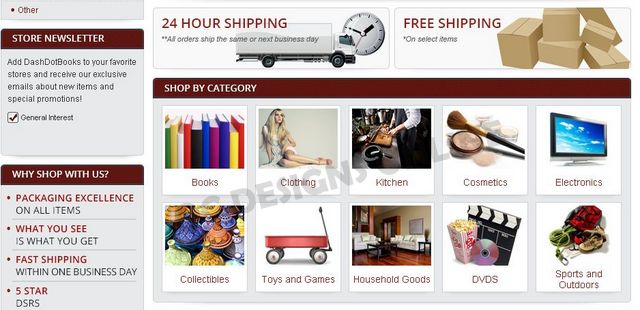 What's essential in all eBay store designs is continuity and we did just that with the brown hues in store categories, featured products, top and bottom navigation bars and on the sidebar. Shoppers remember graphics and imagery and now that Dash Dot Books has a customized eBay store design, online shoppers will remember these colorful and engaging elements and know they're back at the right eBay retailer from memorable imagery, colors and graphics.
We're happy for Dash Dot Books and once again, congratulations on winning our free eBay store redesign giveaway!
What do you think of their new eBay store?
Are you an ecommerce retailer—eBay or on another platform and are looking for store customization? If so, feel free to browse our portfolio and then contact us for a quote so OC Designs Online can turn your ecommerce storefront into something engaging, welcoming and an online venue where shoppers will come back—again and again!