Even if you're ready for Cyber Monday, have all your ducks in a row and are enthusiastic about the busiest time of the year, there are some ecommerce selling tips you can still learn and implement.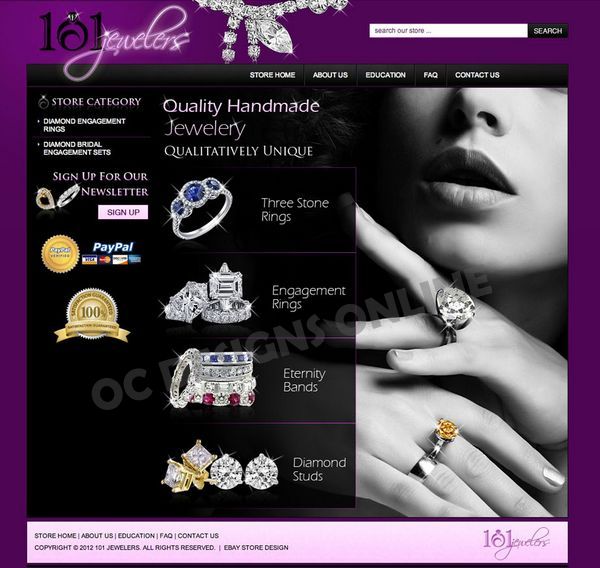 At OC Designs Online, we want to help you be a superstar ecommerce seller no matter what platform you use—eBay, Big Commerce, Volusion, ChannelAdvsior or Magento Go. That's why we've come up with this must-read post on how to categorize and manage your online inventory along with other ecommerce selling tips.
It's All About Inventory
Online retailers need to pay as much attention to their inventory as brick and mortar stores do. Bad inventory control can be a disaster and you'll find your expenses are more than your sales revenues—even ecommerce business owners realize this quickly. We thought to best help you manage your inventory we'd ask some experts in the area. Two must-read posts for managing inventory: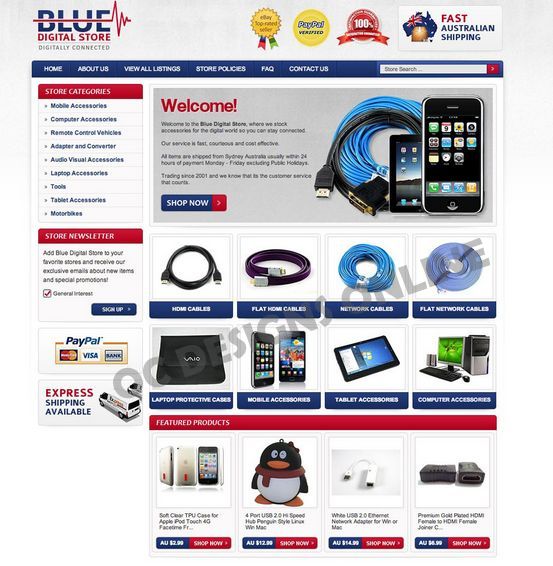 Tips on Inventory Control – This article shows you how too much or antiquated inventory can make or break your online business.
Using an AB C Analysis for Managing Inventory – How you categorize inventory is important. Use an ABC Analysis to control inventory overload and gain a free template on how to perform an ABC Analysis.
What You Can Do Right Now
There are other ways to manage and control your online inventory to keep it at optimal levels. One mistake online retailers make, however, is learning how to categorize inventory. Here are some tips on what you can today to increase sales performance.
Combine High-Priced Items with Fast Sellers
Some ecommerce retailers that sell big ticket items like furniture, auto parts and electronics face a big challenge. It's not getting shoppers to your online store it's keeping them interested by offering not just big ticket items but fast-selling items.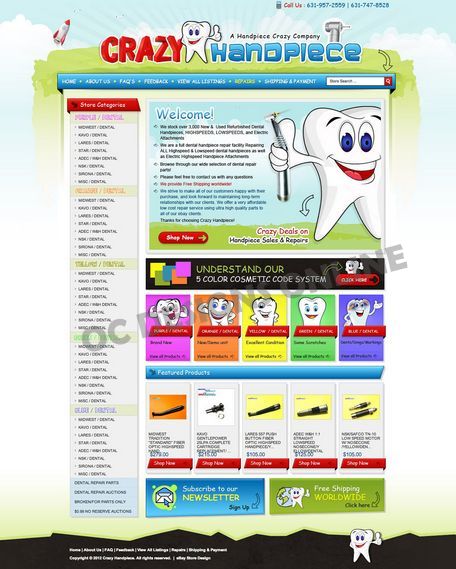 An example might be if you sell bedliners for trucks that requires shoppers to identify year, make and model of truck, find the right product and then determine if this high-ticket item is the right choice. Instead of just offering the bedliners, why not include some fast-selling items like custom license plate frames, bolts and other installation items for bedliners as well as other quick sellers like affordable truck accessories, gas cap covers and decals.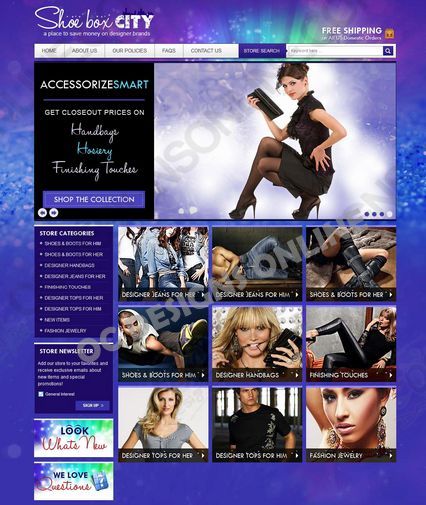 By combining the affordable with high-ticket items, when the buyer is ready to make a decision on the big ticket item, if he or she has already purchased from you, they are more likely to turn to your store to purchase high-priced inventory. Another idea is to offer something free with the big-ticket item. Sell the bedliner and throw in something else truck-related.
With big ticket items you need to plan your inventory correctly. Because high priced items don't sell as quickly, make sure you're keeping an adequate amount in stock but also have some low-priced items that will entice buyers.
Got Impulse Inventory?
Many ecommerce stores offer "impulse" inventory—or items shoppers simply can't turn away from. Whether it's because the item is inexpensive, something that is "As Seen on TV" or better deals for these items than your competitors, people will buy from your store.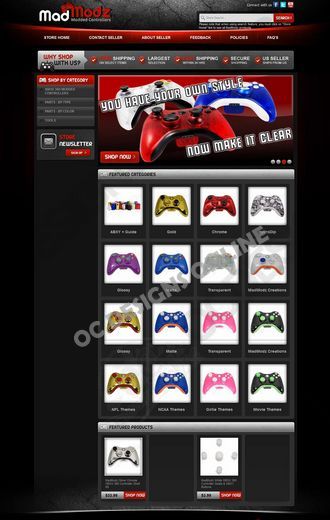 Know which items are truly "impulse" items and keep them in stock so they're ready to ship when purchased. Nothing is worse to an online shopper than clicking the "buy now" button only to be told they'll get the item as soon as possible because it's backordered.
A good analysis of past sales will easily reveal your top selling impulse items.
Similar Competitive Inventory
How many ecommerce stores have jewelry and watches for sale? A lot! That's why if you sell what is considered to be "commodity" products, you need to do your research and if you discount your products by a few bucks, that reduction in price could mean more sales for you over your competitor.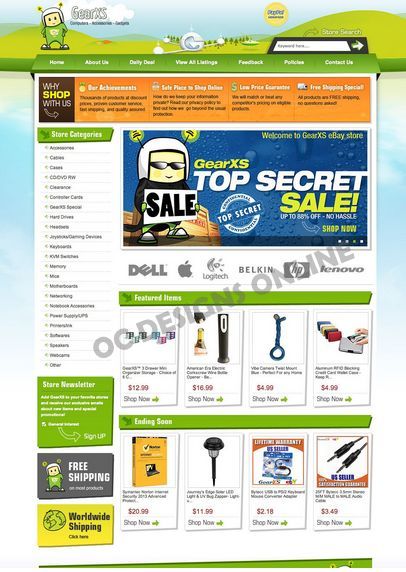 For example, if you sell candles, and many do, find ways to cut your prices or offer something free with a purchase like buy three, get one free. You may also want to consider 100 percent free shipping and returns with no limitations. Be sure to review some competitors and match or beat their offers on commodity products.
Store Features and Design
What helps ecommerce retailers stand out above the rest no matter how they categorize and manage online inventory is a fresh and crisp ecommerce store design. If your store looks like any other store, it won't scream uniqueness or help to build a brand.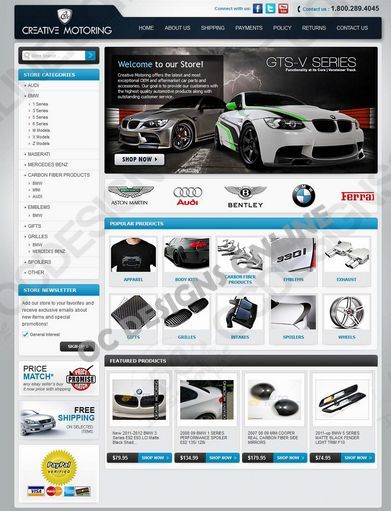 Just because you are an expert at ecommerce selling doesn't mean you are an expert at ecommerce store design—that's where OC Designs Online comes in. We are experienced with store designs for almost any online platform including helping you create a logo if you don't have one and also redesigning your business Facebook and Twitter pages.
You should also consider streamlining your storefront so it offers good flow. For eBay retailers this is easily down with a stunning eBay store design and a matching eBay template for listing your inventory. With this matching design flow, shoppers have a sense they are still shopping in the same online store. Consistency helps to build brand identity and this goes for ecommerce store designs as well.
You also need to ensure you have essential elements right on your storefront. This means including graphics and badges to let shoppers know you have been rated a top-seller or that you are PayPal verified. Some online businesses even connect with the Better Business Bureau and place the BBB badge right on their homepage.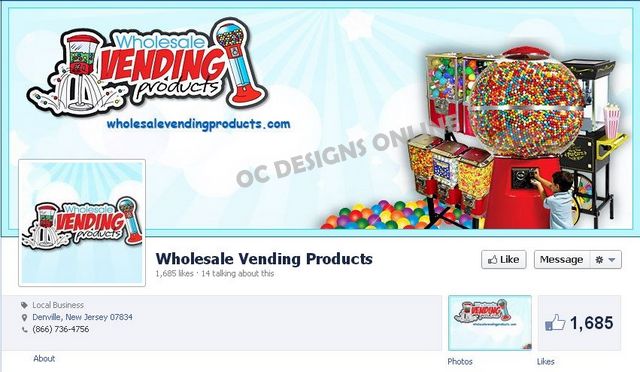 You also need great welcome imagery and text that grab the shopper and makes them want to browse the store. Text without imagery just doesn't work! Does your ecommerce store have many ways to find products like a top search the store toolbar and sidebar navigation with custom category headings and sub-headings? Is your feedback readily available and can shoppers easily contact you and get a quick response?
Above and beyond learning how to categorize and manage your online inventory, it's important you place your items in attractive venues that are eye-appealing. Combine good inventory management with custom ecommerce store designs and you'll see just how fast your sales revenues increase!