Shopify is one of the largest e-commerce platforms in today's time. Sellers and buyers from all corners of the sphere deal in various products on this virtual platform. And due to the same reason, Shopify has become the new trend among the new entrants in the market. Novice entrepreneurs have become smart enough to launch their products on the e-platforms also apart from the physical store from the very starting. And to provide the same services, many marketing companies have come up in the market.
Shopify stores are always based on Shopify templates; these are the basic structure on which the e-store is constructed. Many entrepreneurs, who do not want to add on to their costs by hiring any marketing agency for the same, go for ready-made Shopify templates which are available for free or minimal cost on the internet. But what is available for all is not worth that much! And the same is true for these available for all Shopify templates.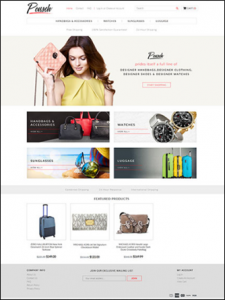 Getting a customized Shopify template through any marketing agency will provide the below-listed benefits to the entrepreneur as compared to the standard Shopify templates being used:
Customized or tailor-made Shopify templates will give a unique look to one's Shopify store; unlike the others which will all look identical with the standard template used.
The free downloadable Shopify templates might have some bugs in them which could crash the Shopify store or may cause some other technical issues later on.
The latest features which need to be added daily in the Shopify store would not be possible with standard Shopify templates; this would require some coding and algorithm work to be done which not every entrepreneur might be efficient with.
Apart from these, there are many other benefits also which one would enjoy by getting a customized Shopify template developed through any marketing agency which has the managerial and technical know-how to get the things done most efficiently.