Have you ever wondered how to write great copy for your eBay template? You're not alone.
Writing great copy is one of the hardest parts about being an eBay store owner. But, knowing how to write great copy for your eBay template can transform your sales results.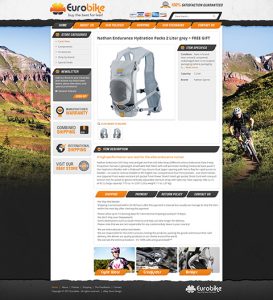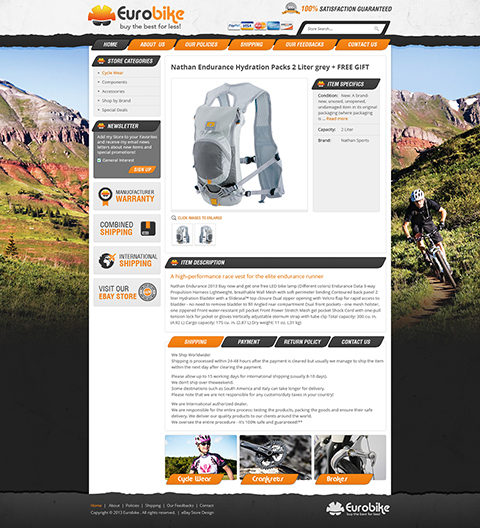 In fact, your copy can drive sales, win you new buyers, and keep people coming back to your store again and again. Not only that, but your copy is key in building a recognizable brand voice; which helps your brand stand out in a crowded marketplace.
If you're wondering how to write great copy for your eBay listing – then you're in the right place. Let's take a look at 7 key elements to shoot for while crafting your eBay copy.
7 Must-Have Copywriting Tips to Make Your eBay Template Shine
Let's take a look at seven important aspects of crafting great copy for your eBay template.
Know Your Audience
Writing that appeals to business executives will be very different than writing that appeals to 16 year-old girls. Know your audience, and write for them.
Focus on Benefits
Don't just write about how great your products are. Instead, focus on the benefits. Write about how your products will improve the lives of your buyers.
Use All Fields
That's right. Get every word on your eBay template working for you. Write copy for all the existing fields on your eBay template – from headlines to product descriptions.
Be Real
Don't just copy and paste from someone else's eBay template. This is your chance to build a real relationship with your audience – so real, stay original, and use it!
Use Headings & Subheadings
Many users will simply scan your page – so create persuasive, compelling copy for all of your headings and subheadings.
Be Accurate
Stay honest about your product's details. If it's used, don't gloss over any bumps or bruises. If it's brand new – say so. Accuracy counts; especially once your buyer receives the product.
Stay Concise
Statistics show that you have just seconds to capture a buyer's attention before they move on. Get straight to the point. Be concise. And keep it easy-to-read.
Great Copy Will Make Your eBay Template Shine
Copy has the power to capture attention, drive sales, and win loyal buyers. Copy is one of the least-used secrets for building unstoppable success on eBay.
Need help figuring out how to write great copy for your eBay template? Get in touch with OCDesignsOnline today. Our in-house copywriters are happy to craft copy that makes your eBay template stand out from the crowd.