Have you been wondering how to use social media to drive traffic to your eBay store?
You're not alone.
It can be challenging to build a social media presence, and it's not easy to effectively promote your products through social media. And of course, there's nothing more frustrating than a social media account with low engagement, and no sales results.
That's why, today, we're looking at some easy ways you can boost your social media engagement, and use social media to drive traffic to your eBay store.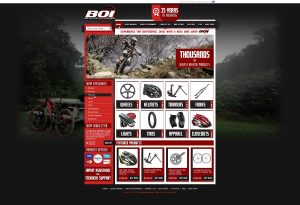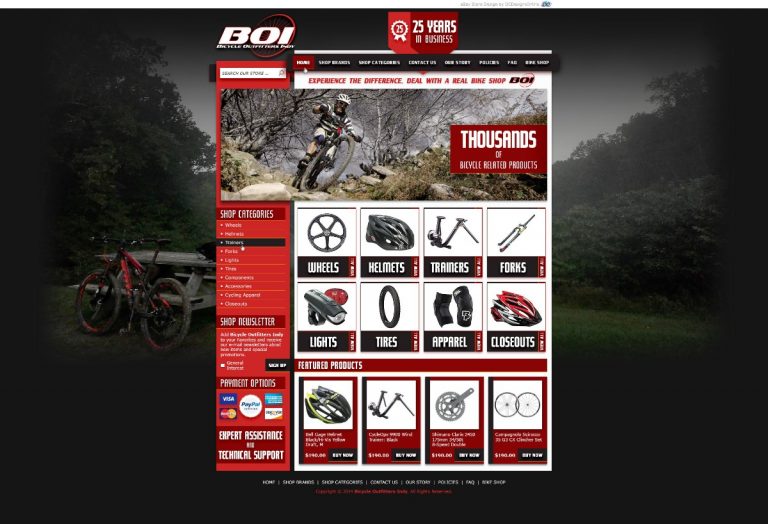 The Three, Magic Tools…
When you decide you want to use social media to drive traffic to your eBay store, it can be hard to know where to start. Social media is a booming industry, and it's estimated that by 2019, there will be 2.77 billion social media users around the globe.
That's why we're going to focus on three major social media platforms; Pinterest, Facebook, and Instagram. Let's take a look at some powerful strategies for using these three platforms.
Pinterest
Here are some tips for keeping your Pinterest account effective, engaging, and sending eager buyers to your store.
Make Your Name Known
If you're using social media to drive traffic to your eBay store, step number one is making sure your business name matches – across all your platforms. Make sure your Pinterest profile name is identical to your eBay seller ID, and include a direct link to your eBay store or listing.
Keep it Visual
Pinterest is all about photos, and the bar is set very high. To stand out on this image-rich platform, present your products and brand with great photos that capture attention, and showcase what you do best.
Presence
Don't pass up the opportunity to entice visitors to your Pinterest page. Include a "Pinterest Button" whenever you share photos of your eBay products – whether on your blog, website, or email promotions.
Separate Boards
Get creative by making separate boards for each of the themes in your eBay store. People search based on theme, and separate boards will help hook your unique target buyers, and distinguish between your different offerings.
Practice Reciprocity
This is critical. "Like", "Pin", and "Share" other people's posts. Social media is all about give and take, and by spreading the good word about someone else, that enthusiasm and attention will come back to you.
Facebook
Today, Facebook is the most popular platform for shoppers, with 26% of users saying they visit Facebook to browse for new items to buy. That makes Facebook a great choice if you are looking to use social media to drive traffic to your eBay store.
Get the Widget
The good news is, your eBay listing has a Facebook widget. You can use this widget to hook friends and family, and direct them to your eBay store. Remember, use your widget sparingly, so when you do, everyone knows it's promoting something special.
Business Page
Open a Facebook page specifically for your business. This will allow you to place targeted ads, control content, promote your products, and brand your eBay store so it stands out in a crowded online marketplace.
Paid Promotion
Facebook ads can be a great tool – if you know how to use them. Consider finding a professional to help you with your first round of ads. And of course, make sure your sales are higher than your cost per acquisition.
Instagram
On Instagram, you can use multiple content types to promote your products. Let's take a look at how this platform can boost your sales.
Be Valuable
Don't just post photos of your products. Instead, provide valuable information, engaging images, and insightful content that's useful and inspiring for your buyers. Providing measurable value will build your rapport and keep interest in your brand high.
Stay Uniform
Make sure all your images have the same font, colors, lighting, and photographic angle. This will create a uniform brand presence. And, it will help your business stand out in a crowded Instagram marketplace.
Paid Promotion
Instagram ads are more affordable than Facebook ads, and they can also be effective. Test a couple of Instagram ads with a minimal investment. Be willing to experiment and A/B test ads as you hone in on your target audience.
Experiment With Hashtags
Hashtags help you target specific buyers. Include hashtags that your target buyers would be likely to type into the search bar. Be curious, and stay willing to experiment as you find hashtags that are the most effective.
Get Social
Ready to use social media to drive traffic to your eBay store? Get started today by following the easy tips above. 
Need help setting up social media accounts, branding your social media presence, or using social media to drive traffic to your eBay store?
The team at OCDesignsOnline is here for you. Give us a call at 609-675-0912, or visit us online. We're eager to help you get your social media presence to the next level.