Have you been considering using eBay to sell your products online? Are you wondering about transferring your online store from another platform to eBay? Or, are you thinking about getting started with an eBay storefront and listing template – but still not sure whether the platform is the right choice for you?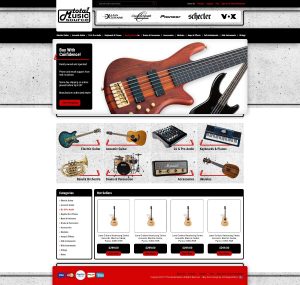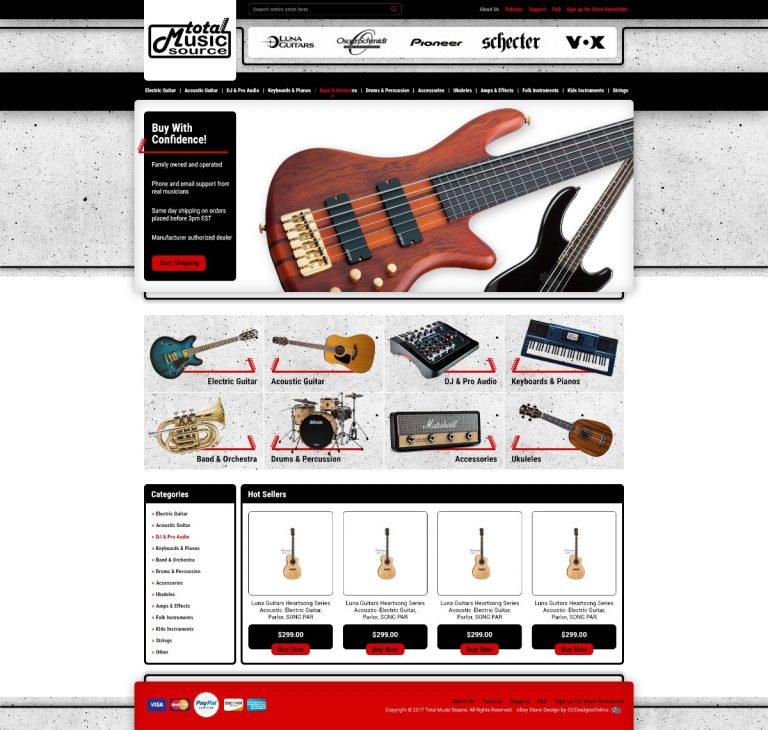 It can be overwhelming to decide what selling platform to use for your online store. After all, from Bonanza to eBid, Etsy to iOffer, there are almost limitless options to choose from. Just looking at the choices can make your head spin.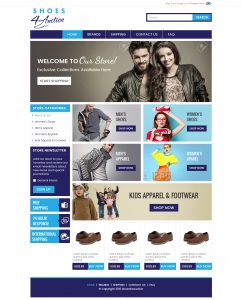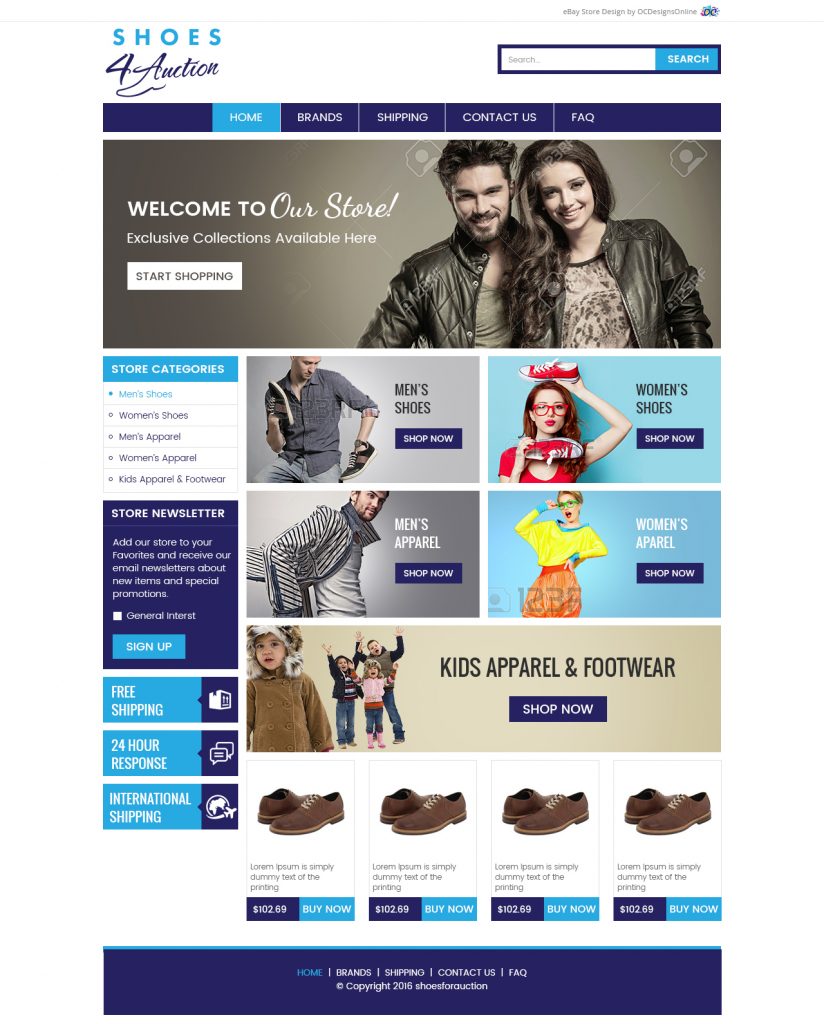 Today though, eBay continues to provide benefits that set it head and shoulders above the rest. With its booming marketplace, customizable features, global reach, and 168 million buyers; eBay is a wise choice for many business owners.
Let's take a look at why an eBay storefront and listing template is a smart choice for your business.
9 Reasons to Use eBay Over Other Selling Platforms
Here are some reasons that an eBay storefront and listing template will make a major difference for your brand.
It's International
eBay has 23 international sites and a wide presence in over 100 countries worldwide. Having an eBay storefront and listing template allows you to sell your products all around the world, with an International Shipping Program that gives you a truly global reach.
Unlimited Branding
Unlike many other selling platforms, eBay gives you the potential to set your store apart. You'll have an easy-to-use and fully-customizable storefront, editable item listings, about us pages, and your feedback center is visible to customers right away. Build your online identity using an eBay storefront and listing template, and you have a tangible way to market your brand.
Totally Flexible
When you choose eBay, you get to call the shots. You set your own shipping and return policies, and choose your specific shipping charges. You can sell outside of the eBay catalog using hand-generated listings, and you have the full freedom to promote your products with your own branding.
Selling Categories
There are literally hundreds of categories on the eBay platform, and you can choose to sell in almost any category once you meet and maintain eBay's basic requirements. This means you can more easily connect with your target buyers; and show up in searches for your specific goods.
Immediate Revenue
Unlike many other platforms where you'll need to wait – sometimes weeks – for your money; selling on eBay through PayPal means your money is available the minute your buyers pay you. This feature can be used immediately anywhere that PayPal is accepted.
Auction Formatting
Because eBay also gives you access to its auction format, you can choose whether to list your products at a fixed price, or let bidders determine what you'll get for it. This auction format choice gives you the freedom to sell your products the way you want.
Sell Almost Anything
There are 1.2 Billion eBay listings; and from prefab houses to designer clothing, used ferraris to handmade pottery – on eBay, anything goes. This means you have incredible freedom with your eBay storefront and listing template. You get to choose what you sell, and eBay is there to help you do it the right way.
Fast & Easy
eBay makes selling and making money fast and easy for your business – especially if you decide to outsource management of your eBay storefront and listing template to an agency. With a global marketplace, an already renowned platform, and billions of buyers at your fingertips – eBay makes selling quick, convenient, and exciting.
Established Popularity
eBay is a global phenomenon, and its name is known around the world. This means that you benefit from eBay's reputation, while you work towards building your own brand presence and popularity.
Finding Your Groove With an eBay Storefront and Listing Template
Getting started on eBay is exciting. Suddenly, you have an online storefront where you can connect with your target buyers, promote your brand, and build your online identity.
A great eBay storefront and listing template will help you quickly establish your eBay success, and find your groove on the platform. You'll be able to customize your store to your vision, and capitalize on the platform's already popular marketplace.
Need some professional assistance getting your eBay store up and running? The team at OCDesignsOnline is here for you. Give us a shout today at 609-675-0912, or simply visit us online.
We're eager to listen to your ideas, and give you a powerful eBay storefront and listing template that's customized to your specific vision, and helps you quickly meet your big business goals.