Are you thinking about working with a creative agency like OCDesignsOnline for your Shopify Theme? If so, you're in for an amazing experience.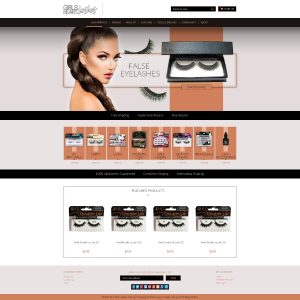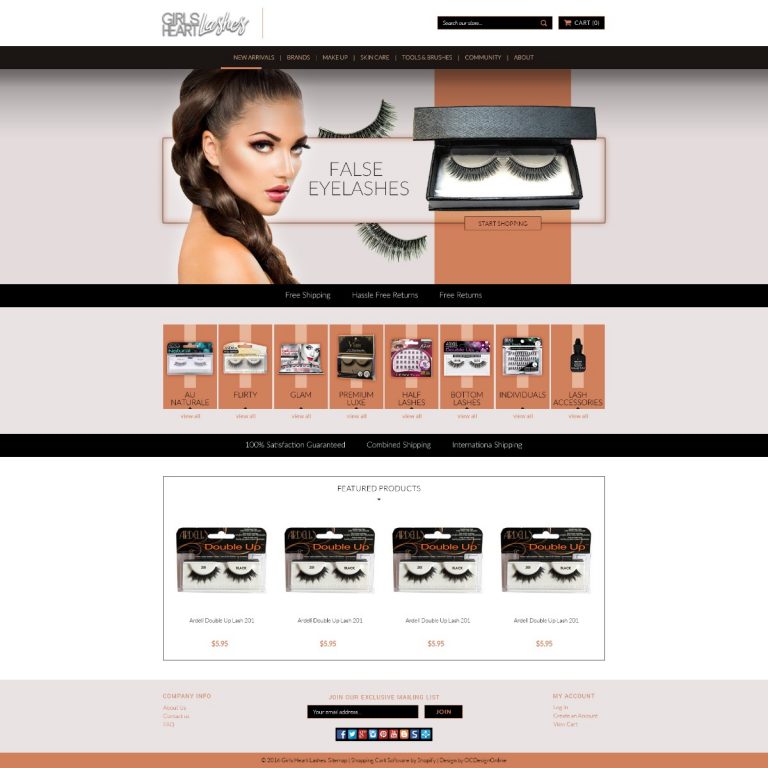 Working with any creative agency is an exciting opportunity. You'll have professionals at your side; seasoned experts to breathe life into your vision, help you meet your goals, and give you the tools to get measurable results from your new Shopify Theme.
Of course, when you embark on any design process, there are lots of details, large and small, to consider. So, how can you make sure you get the very best results from your design agency?
5 Tips for Developing Your Shopify Theme with a Creative Agency
Here are some actionable ways to collaborate with a design agency, and ensure you get results that perfectly fit your vision.
Create Realistic Time Frames
Knowing your desired time frame will mean your design agency can effectively plan, and provide deliverables ahead of deadline.
Before you get started with your Shopify Theme design process, make sure you and your design agency agree on a realistic time frame. Clarify and set dates for a first draft, final proof, and for launching your Shopify Theme.
Be specific about what you need, and when you need it. Of course, remember that there's a lot of skill that goes into your Shopify Theme, and if you want the very best results, give your design team plenty of time and space to do their job to the fullest.
Be Clear About Your Vision
The clearer and more specific you are about your vision for your Shopify Theme, the more likely your design agency will be to realize that vision.
One of the best ways to communicate your vision is to provide examples. Take some dedicated time to browse the Shopify platform, and discover Shopify Themes that inspire you. Be sure to tell your designer specifically what you like about these work samples. Do you love the color palette? Are you wowed by the product photos? Does the specific format speak to you?
Design agencies love clear directions that show them specifically what you want. Clear direction goes a long way in helping a design agency create a Shopify Theme you truly love.
Be Specific with Your Feedback
Providing clear and specific feedback will help your designer hone in your vision, and create a truly spectacular final product.
A good design agency will be listening closely when you provide your feedback, and they'll carefully use your thoughts and ideas to create the newest draft.
Avoid broad statements like "I don't like the way it looks," and try to use specifics like, "I'd love to try a brighter color palette." This will help your designer understand exactly what you want moving forward.
In any design process, clarity counts. Ultimately, the more specific you are, the better your Shopify Theme results.
Remember, You're the Boss!
Remember, you're paying your design agency for their skill and expertise, but you're still the boss. If you're unsure about a choice your designer has made, ask your design agency to clarify. If you're worried about some element of your Shopify Theme – don't hesitate to speak up.
After all, your satisfaction is your designer's ultimate goal – so don't be shy about your ideas. A good creative agency will be eager to communicate with you, answer your questions, and incorporate your ideas into the Shopify Theme.
Celebrate Your Shopify Theme Results
Time, exposure, and your target audience will help you measure the effectiveness of your new Shopify Theme.
Remember, it's easy to lose perspective when you're close to the Shopify Theme design process. Try not to get too hung up on tiny details. It could be that an element that worries you ends up being the very thing your target buyers love most about your Shopify Theme.
Celebrate a successful creative process. Look forward to seeing your Shopify Theme go live, testing your new store, and watching your business grow and thrive.
Get Ready for Success
Working with a creative agency means having professionals dedicated to your success. And that's an exciting opportunity.
Here at OCDesignsOnline, we're eager to provide Shopify Theme design that wows you, and launches your online business to the next level.
Have questions about the Shopify Theme design process? Give us a shout at 609-675-0912, or check out our samples online.
Our friendly professionals are excited to learn about your vision, and give you the tools for success.