On eBay there is a startlingly large amount of stores dedicated to car parts and instruction manuals. Because of this, it can be hard to stand out. The OCDesignsonline team has worked with hundreds of companies in this business sector so working with us on your design is the perfect way to have your eBay store convert. We have the experience, you have the products, it's a match made in entrepreneurial heaven.
Today we are sharing with you a design write-up for Extra-Partss, an automotive and LED lights eBay storefront that came to us to help them stand out with a design made just for them. Check out their store and info on their design from our team below.
This clutter-free design helps products stand out
White-space, AKA negative space, is really important in store designs as it actually helps product stand out more and is softer on the eye. We've actually mentioned this design practice in our 2016 eCommerce trends post, so make sure to check that out for additional info on how your store can make an impact.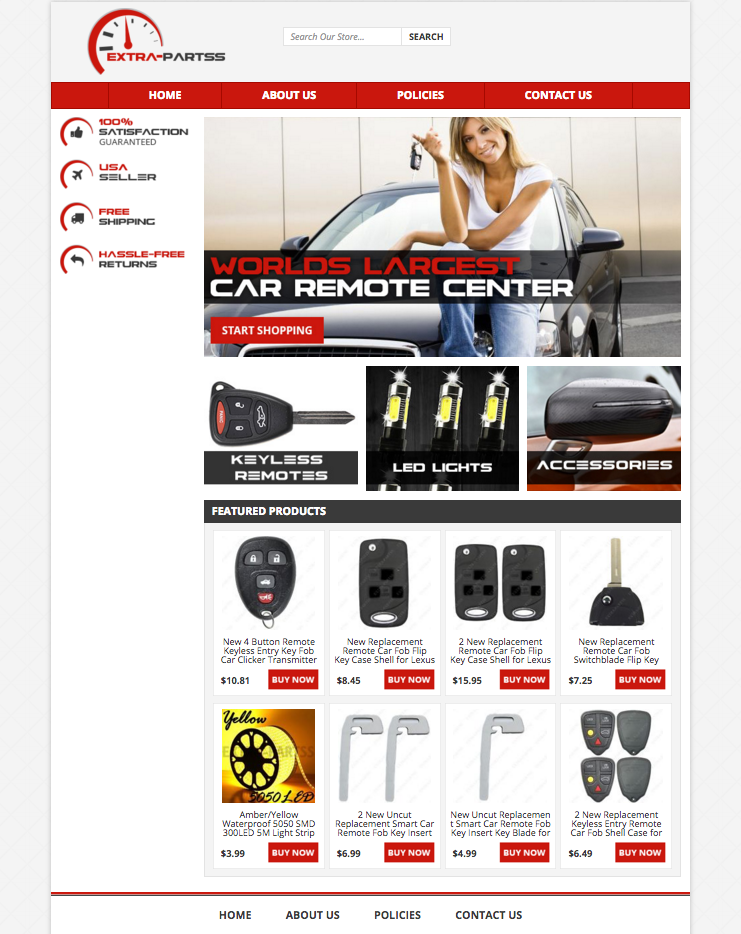 We've added some categorical images to help break apart the negative spaces and help guide the shopping process. Then, the featured products widget is a great asset for this store because it helps highlight what items could be on sale or items to match new car launches. Sections like this encourage more browsing and in turn, more purchases.
Buzz statements encourage brand awareness
The welcome image we created for this store includes the phrase "World's largest car remote center" and a "start shopping" button. These two items work with the image we selected to help share with customers important information at a glance, the fact that they are the largest car remote center (and in turn will likely carry the remote for your car model), while also adding including a call-to-action button to bring in more clicks.
If you have an eBay store or other online store account and want to make sure your products stand out, you need to get in touch with our team.
Request a free quote now to get started
OCDesignsonline has a wide array of eBay listing templates to choose from on the site. Take a moment to browse our portfolio and request a free quote. Also, don't forget to find us on Facebook, follow us on Twitter and check out our Google+ Page too!