Responsive designs are the way of the future, with more and more people shopping and searching the web using their mobile phones and tablets. For our recent client Bikes, Trikes, and Quads we at OCDesignsonline created a responsive eBay design that works on all platforms.
This responsive design helps our client sell more
If you have never heard of a responsive design before, it basically means that the width of the layout and the order of the items shown changes based on the screen size the website is viewed. This makes this eBay storefront design more effective for our client, helping them sell more products to customers that are on the go.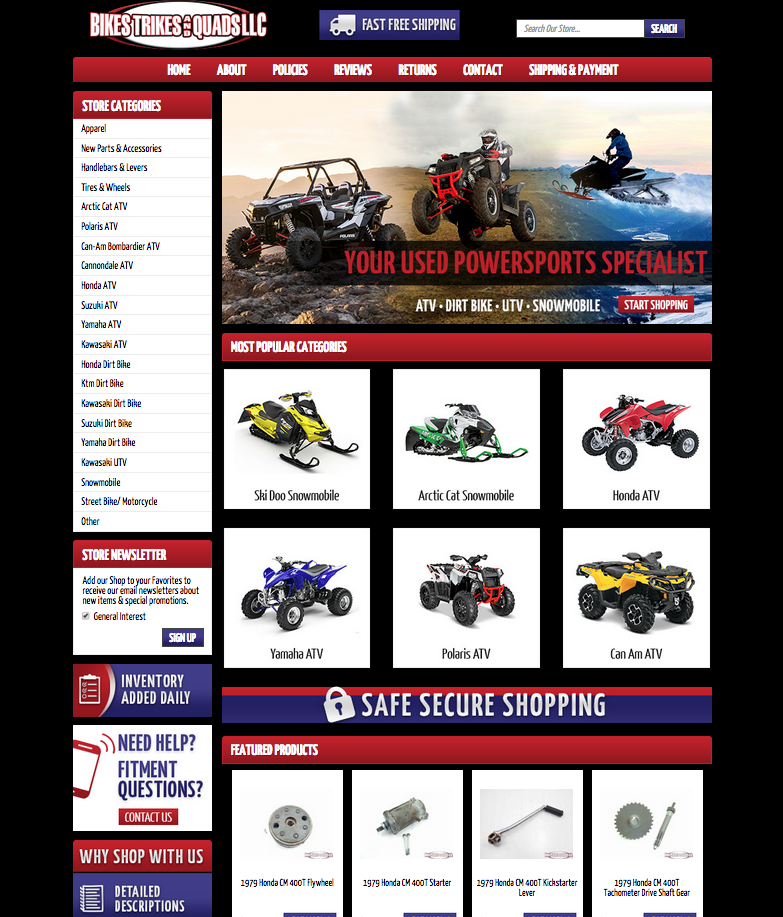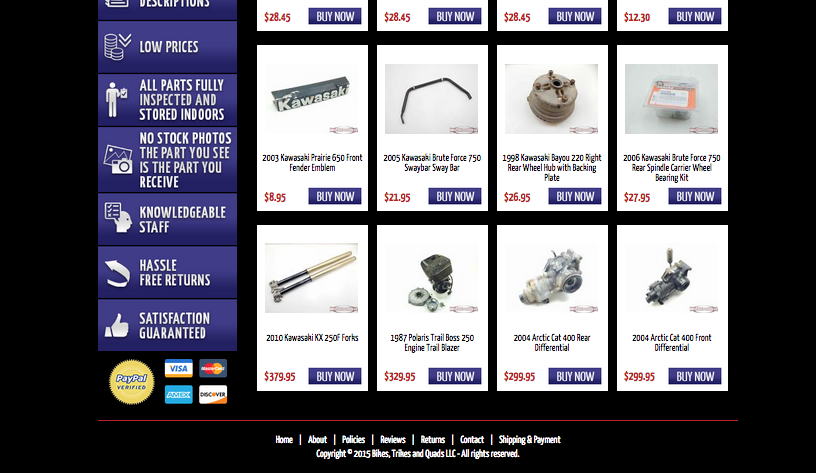 Other responsive designs we have created for clients:
Since our client sells sporting motor vehicles, we have created a rolling slideshow of images that customers will relate too. Each image features a Start Shopping call to action button to encourage clients.
Value adding banners encourage potential customers
Below the list of categories available from our client we have created several small banners that show potential customers the different guarantees available from Bikes, Trikes, and Quads. These banners feature phrases like low prices, hassle free returns, satisfaction guarantees, and much more.
This Why Shop With Us area helps potential customers feel closer to the client and encourages them to shop. Especially when to the right we have the Featured Products area that they can shop from right away.
Contact us now to get your free quote
OCDesignsonline have a wide array of eBay listing templates to choose from on the site. Take a moment to browse our portfolio and request a free quote. Also, don't forget to find us on Facebook, follow us on Twitter and check out ourGoogle+ Page too!